There are lots of cases out there for Samsung galaxy S3, most of them offer rich protection for your device but may also add bulk to your device. Samsung galaxy s3 is designed to feel great in hand. Its less weight, solid build and perfectly shaped body are some of the features that you don't want to keep hidden inside a case.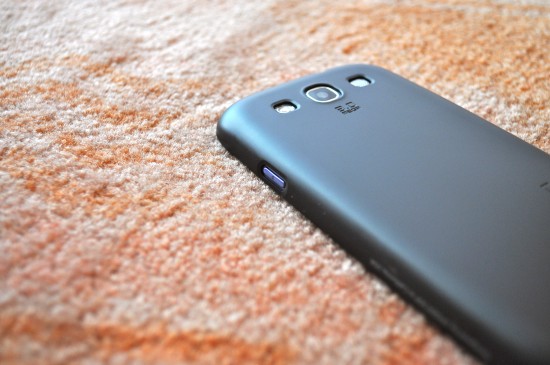 Spigen ultra thin air case keeps all those things into consideration while offering a decent protection for your device. Spigen SGP provides high quality accessories for smartphones at at a reasonable price. So, let's see where their Ultra Thin Air Case stands.
Design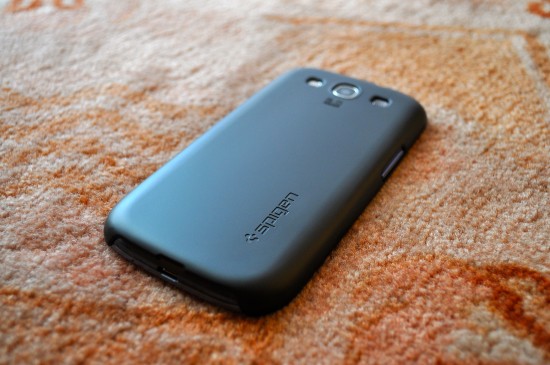 As its name speaks, the Ultra Thin Air case is very thin and adds just few millimeters to your device. It is made of a high quality polycarbonate material that provides a nice feel while holding your device. It is not actually glossy but it is smooth and feels fantastic. Its a single piece design that covers sides while tapering towards the front and back of the Samsung Galaxy S3.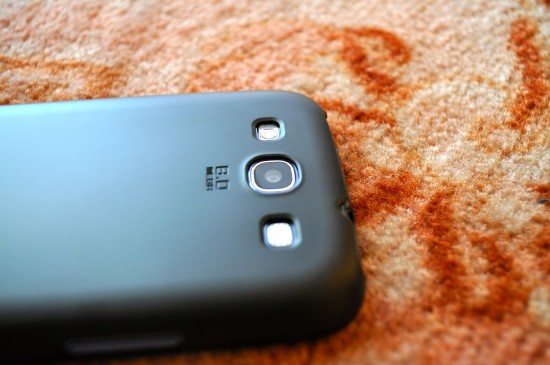 There are neat cutouts on the back for flash, camera and speaker and also volume and power button are precisely cutout. There is actually a raised edge around the camera which protects it a little bit more. Overall this case is very well designed for Samsung Galaxy S3, adding minimal bulk to it.
Protection
Despite its ultra-thin design, does this case prove to be a good protector for your device? This case will protect your device from small bangs and scratches but don't expect it to save your S3 from a 10 meter drop on a cement floor. Something that we don't like is the top and bottom are left a bit  exposed. Spigen ultra thin air case ships with ultra nano clear screen protector and a microfiber cloth, so you don't have to worry about front side of your device.
Conclusion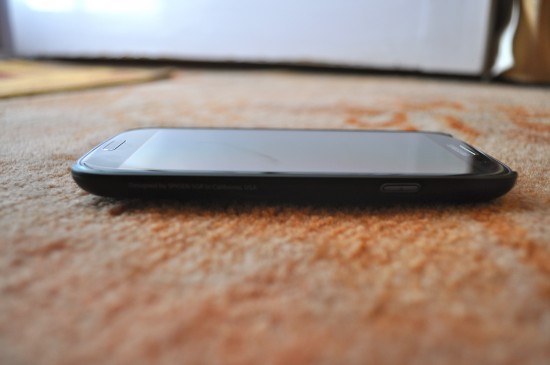 For minimalists who don't want those bulky cases, this case is a way to go. It will add beauty to your device while protecting your device from small pokes and scratches. It will cover your glossy fingerprint prone back of galaxy s3 with a solid polycarbonate case without adding extra bulk to your device.
If you're someone who drops their phone a lot then this case is definitely not for you but if you're someone that is careful with their phone and want something that is very slim and minimalist this is probably the way to go. You can pick this case up at $19.99  on CreTouch.com, and it also comes with ultra nano clear screen protector, which is a pretty good value for money for 20 bucks.
Pros
Ultra-thin design
Doesn't add extra bulk
Feels great in hand
High quality ultra nano clear screen protection Included
Cons
The screen is not protected. But the case comes with a SGP screen-guard so it is not really a problem.