The LEGO group has released some of the most amazing toys in history up until now and one of them, that has really thrilled the fans a lot and stirred them for a long, long time, is definitely the Star Wars Lego.
LEGO has made sure that every time a Star Wars movie would be released, they would also offer a set to the public, so that they can take their fun and enjoyment of the movie a step further. The characters of each movie, in their LEGO version, look simply stunning. They seem like they are breathing life and the attention to details was maximum. When they were launched, a lot of people immediately rushed to the stores and emptied them in just a few hours. Now that's what you can call loyal fans.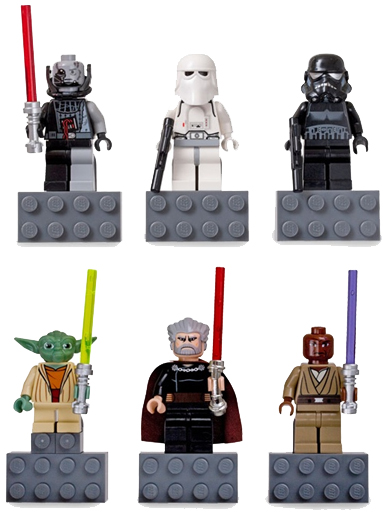 But LEGO didn't stop here and they announced recently that they will be releasing the latest Star Wars set soon, more precisely in January 2011. The set will be heavily based on the animated series of the legendary franchise. LEGO has also stated that for these series, they will be focusing on the army builders, which is a part of the Clone Wars. So in regards to this, they have decided to have the Mandalorian Battle Pack & Clone Wars Battlepack released. The price for each of them is stacked at $11.
When it comes to the Clone Wars Battle pack, it will consist of 4 figures. These figures number 2 Bomb Squad troopers, the ARF trooper & the Clone Trooper. On the other hand, the Mandalorian Battle Pack will incorporate 4 of the most famous characters in the series (they will be clan based characters) and the characters will be from the 2nd and 3rd season of the animated series. The Clone Wars Battle pack & Mandalorian Battle Pack will both feature a small vehicle.
And with the holidays that are closing in and many parents eagerly hoping that the release date will be around Christmas, LEGO is given something to think about quite much. There are millions of children who want these sets to be released as soon as possible and if they will be released during the Christmas holidays, they will sure come with some huge discounts.
All in all the Clone Wars Battle pack & Mandalorian Battle Packs are really some of the best packs that LEGO has released in regards to the Star Wars franchise. If you want to get yours, make sure to pre-order them online.