I never thought I would be this much sad for a person I never met, never saw face to face, never talked to even fully knew. Folks, today is a very sad day in the history of computing. Steve Jobs is dead. Apple has lost a visionary and creative genius, and the world has lost an amazing human being.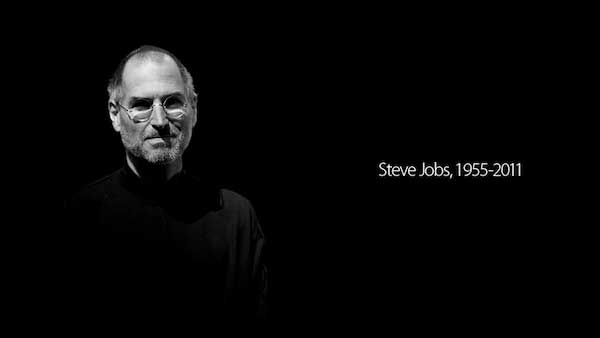 It has been a great journey. Steve Jobs took a company that was almost dead and made it the richest company ever. At one point, Apple had more cash than US treasury. This was all possible because of Steve Jobs' vision of the company. He wanted to take something so simple, like an walk-man music player, and turn it into something amazing like an iPod.
This post will be my personal tribute to the Steve Jobs, a man who gave the world iPod, MacBook Air, iPhone and an iPad.
Rest in Peace Steve, Rest in peace.
Steve Jobs has been referred to as the best designer ever just because of the cheer number of design people use, design that Steve Jobs had envisioned for Apple products. Below are the best quote of Steve Jobs that will make their way to the FaceBook wall of thousands of his fans in years to come.
Being the richest man in the cemetery doesn't matter to me … Going to bed at night saying we've done something wonderful… that's what matters to me.
—The Wall Street Journal, 1993
"It's really hard to design products by focus groups. A lot of times, people don't know what they want until you show it to them."
—BusinessWeek, 1998
"And boy, have we patented it!"
—Macworld, 2007 (iPhone introduction)
"Be a yardstick of quality. Some people aren't used to an environment where excellence is expected." -Steve Jobs
"The only problem with Microsoft is they just have no taste. They have absolutely no taste. And I don't mean that in a small way, I mean that in a big way, in the sense that they don't think of original ideas, and they don't bring much culture into their products."
—PBS Documentary, Triumph of the Nerds, 1996
And this one tops off everything Steve Jobs has ever said.
Design is not just what it looks like and feels like. Design is how it works.
Well said Steve. Below are more links and video about Steve Jobs that you might be interested in.
Here is a 1997 Microsoft deal that went on to change the entire PC industry.
Here are some interesting links about Steve Jobs that you might like to see:
Bill Gates on Steve Jobs' Death
President Obama on Steve Jobs' Death
Reactions to Steve Jobs' Death
Steve Jobs Stanford Commencement Speech 2005