Strapless watches are the advanced watches over their preceding Wireless Heart Rate Monitor that worked only when you placed the strap around your chest near your heart. Both of these watches are used by walkers, joggers, express gym goers, anyone who is doing aerobic exercise and wants to train in their heart healthy zone. Technically speaking these watches are Mini ECG's (Electro Cardio-grams). An ECG is a device that measures the electrical activity of your heart that in turn helps you to understand the exact heart rate and rhythm of your heart.
The Wireless Heart Rate Monitor watches had straps that clinked to your chest when you surely  wouldn't want it (Exercise) but the Newer Strapless watches have taken care of that obstacle by allowing  you to check your heart rate by just placing your two fingers on the two sensors of the watch for 10-15 secs and your approximate heart rate will digitally pop up on the digital screen of  Strapless watch. These watches can also be used throughout the day as they do not involve any Chest strap and also provide features like stopwatch, daily alarm, countdown timer and most of them even track the calories you burn. Also check our posts about about most expensive watches and cool geeky shoes.
In this post we have collected 20 best strapless watches available on the net to help your heart healthy.
Simple Strapless Watches
If Strapless Heart Rate Monitor watch is not what you were looking for but instead you are searching for simple strapless watches then worry not. Now, in this post we tried and collected 5 best Simple/Vintage Strapless Watches. Maybe you are a fan of watches but you do not want to wear them around your wrist. There are many such watches that are strapless and fabulous.
Slim Vintage Pendant Strapless Watch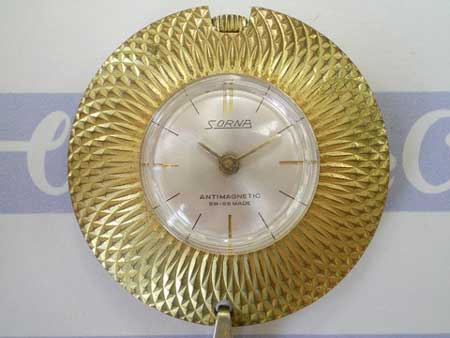 The Slim Vintage Pendant Watch is a classic production of Sorna  than works on Swiss wind-up mechanism and is designed brilliantly to hang around your neck with the help of it's silver colored chain. The watch itself has a pearly dial and fine gold hour markers embedded on a subtle circular pendant which overall gives a flying saucer shape. [Link] 
Grovana Seventies Gold StraplessWatch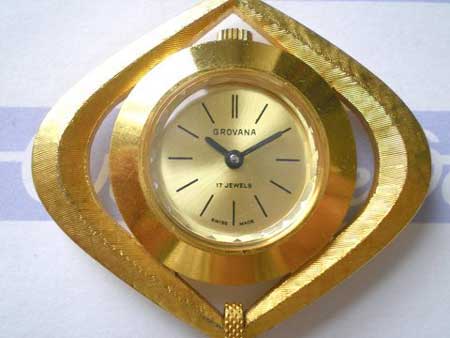 The  Grovana Seventies Gold Pendant Watch is bold, groovy and a retro golden colored watch which reflects seventies style. It works on Swiss wind-up mechanism with thick black hands and markers to keep you up with the time. [Link]
Le Paix Blue Enamel Strapless Watch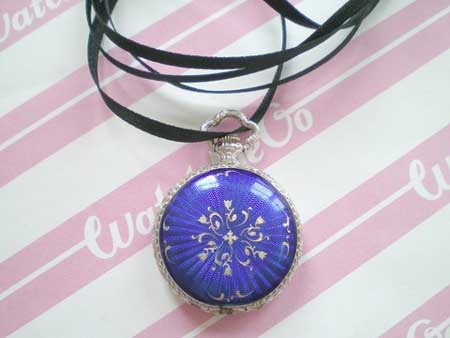 This watch from La Paix has a flower engraved on Vibrant blue enamel that shells the watch. Hands of the watch are blue colored with roman numeral hour marks. Elegance of this watch is drastically increased with silver-colored base metal and elegant black ribbon. [Link]
Hunter's Fob Strapless Watch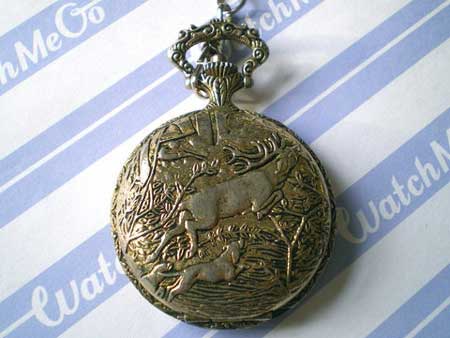 If you are the kind of man who likes hunting over the weekend and you probably like to completely enter into the "Hunting Mood" then this Hunter's Fob Strapless Watch is a perfect match for you. From the outside it looks ancient and classy at the same time the inside is quite magnificent and contemporary. [Link]
Concept Strapless Watch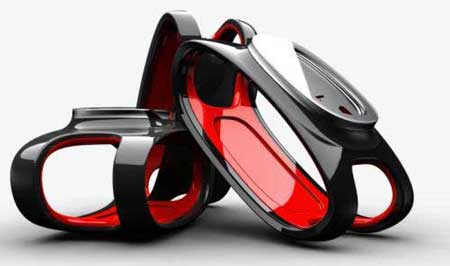 These concept strapless watches are designed exclusively by Nicholas Womeldroff for those who are just bored or jaded enough due to traditional wrist watches. These watches look stylish and allow you to save some time as they are put fabulously over a wrist band to give comfort and killer looks simultaneously. The watches come in different vibrant elegant colored bands with analog or digital watches on them. The designer has put a great thought on every design and has managed satisfy almost everyone's taste of watches.
Timex Men's Health Touch Strapless Heart Rate Watch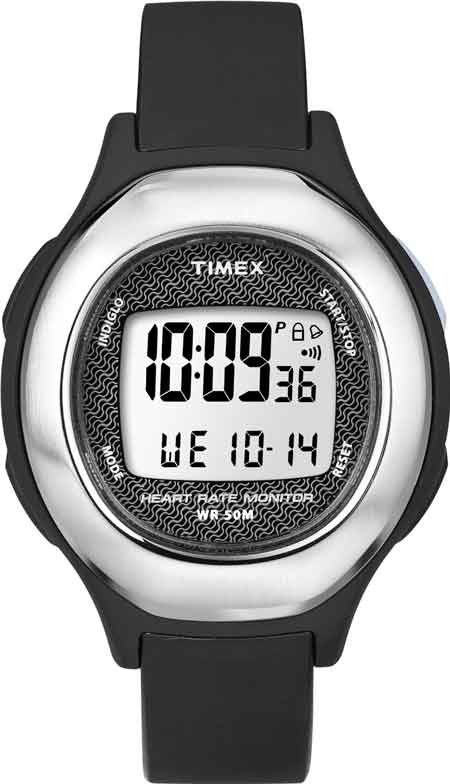 Our first watch of the series is a Mid size Timex Health Touch Contact Heart Rate Monitor Watch featuring stop-watch, 55m water resistance, count down timer, calorie meter and off course 'watch'.  The Heart rate Monitor works fine and can be obtained both in 'Day time' mode and 'Stop watch' mode by simply touching your index finger on the metal case. The watch also has an Indiglo(R) that lights up only the digits that enhances the clock visibility during night. Overall, the watch is Lightweight, has a very readable dial,  and provides good basic functionality.
Price: $36.68 – $59.95 | Amazon   
ePulse2 Men's Strapless Heart Rate Watch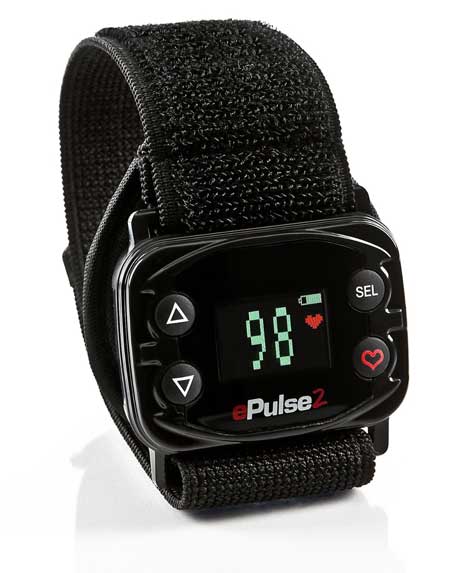 This watch operates on rechargeable batteries and in addition to Heart Rate Monitor offers features like continual display of your heart rate, calories burned, target heart rate zones, and the elapsed exercise time. Design is exquisite plus the reading is up to the mark and if you are new to this, you won't be regretting the extra dollars you are paying.
Price: $114.08 | Amazon    
Mio Women's Strapless Heart Rate Watch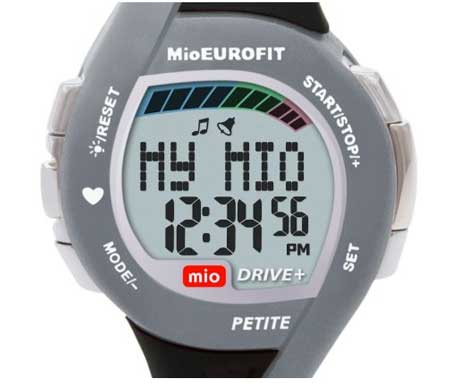 This watch is specially designed for female exercise enthusiasts with small wrists. The design is sleek,  light weight and the biggest pro is that it can be customized according to personal data including age, weight, height, gender to ensure accuracy. All you have to do is push a button before you begin exercising to know your heart rate. Then after you finish press the same button again and you will have an approximate count of calories you have burned.
Price: $46.39 | Amazon  
Bowflex Women's Fit 10S Strapless Heart Rate Watch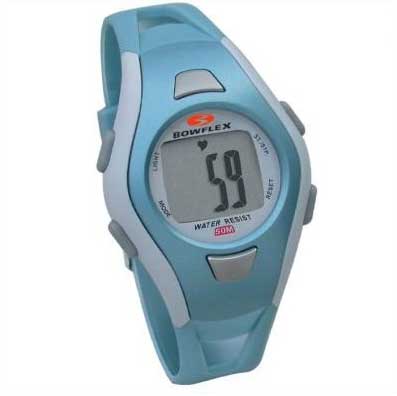 This one is the smallest strapless heart monitor watch available with sleek and light weight design. The pulse technology it uses to detect your heart rate with the touch of your fingers will surely help you burn a lot of calories to get back into slender shape. Apart from other regular features this watch also has a programmable heart rate zone with audible and visual alarms.
Price: $45.86 | Amazon
Timex Ironman Men's Strapless Heart Rate Watch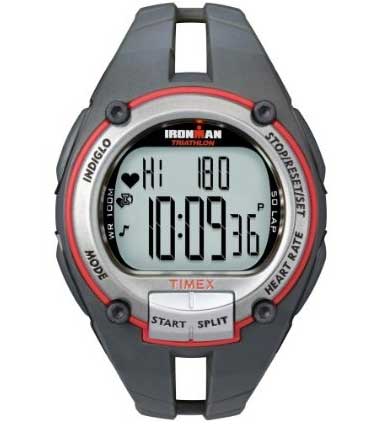 This full size watch helps preset your desired Heart Rate target zone to one of the six ranges. Also helps you review time in zone, recovery heart rate, and calories burned. This watch can be called your digital personal trainer because it allows you to keep improving by its 100-hour chronograph with lap,split  and  50-lap memory with average heart rate per lap feature.  Moreover, there is a 2 mode countdown timer and an alarm with 5-Minute backup pls INDIGO night-light with night mode feature. The watch  exceeds its features by providing owner-replaceable battery, 2 data recorder and is water resistant to 100-Millimeter with an adjustable strap.
Price: $61.90 | Amazon
Mio Men's Drive Plus Starpless Heart Rate Watch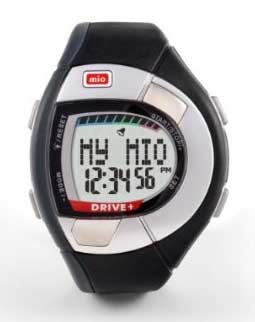 This Mio Mens Drive Plus Starpless Watch helps you keep track of your heart rate and calories burned and simultaneously helps you know  exertion level with the help of visual indicator. It is also capable of calculating percentage of maximum heart rate and resting heart rate.
Price: $46.39 | Amazon
Polar FT60 Women's Strapless Heart Rate Watch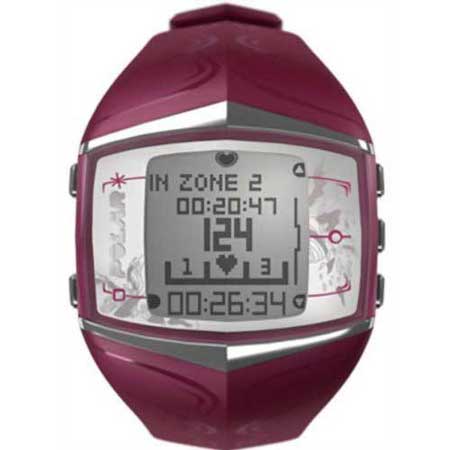 This is the most stylish Women's heart monitor watches available with innovative training features . It displays heart rate as percentage of maximum, bpm, and within target zone indicator. It is in-built with Polar Star personalized training program which  delivers feedback and weekly training targets. Also, there is Polar OwnCal mode that automatically tracks energy expenditure for single and accumulated workouts. There are many more features like ZonePointer and Polar OwnZone that makes us say that this is the smartest training gadget you will ever need.
Price: $124.00 | Amazon
Suunto M5 Men's Strapless Heart Rate Watch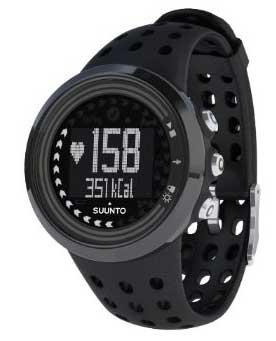 The Suunto M5 Men's Heart Rate Monitor and Fitness Training Watch is multi-sport and training guide for men. The watch sends heart rate information to your wrist watch to the ulterior degree of approximation when you are walking, cycling etc. There is also real-time intensity guidance during workout and motivational feedback messages. The manufacturer also provides a 2 year warranty on the watch and 1 year for the accessories like  heart rate monitors, chargers, straps, etc.
Price: $189.00 | Amazon
Impact Unisex Sports ePulse Strapless Heart Rate Watch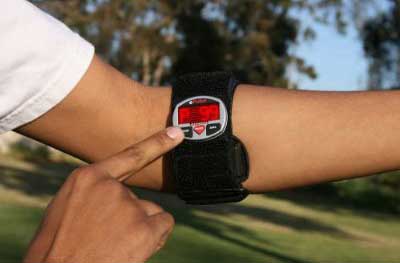 This one is especially designed for fitness lovers and wears on fore-arm unlike the others featured earlier. It is a both a Heart Rate monitor as well as a calori-meter with the ability to show current heart rate, maximum and minimum heart  rates, and average heart rate. The device is powered by AAA batteries and calculates calories burned besed on personal preset profile. It also has fat burning target zones that keeps you motivated and diminishes thoughts of  procrastination.
Price: $129.95 | Amazon
Sportline 915 Men's Solo Strapless Heart Rate Watch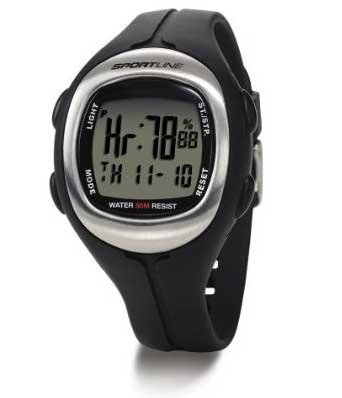 This is the cheapest Strapless watch that allows you to check your Heart Rate every time you touch the stainless steel case.   Features include  stopwatch, daily alarm, countdown timer and calorie count.
Price: $37.97 | Amazon
Hope you liked these strapless watches.