A lot of companies have introduced smartphones in the last few years. Though most of the headlines have been filled by Apple and Samsung handsets, several other phone companies have met success on an international scale. Middle Eastern and European phone companies like Afghan Wireless and Vodafone have been able to increase their visibility despite increasing competition in the smartphone market.
Here's a list of the best smartphones on an international scale;
1. Nokia Lumia 920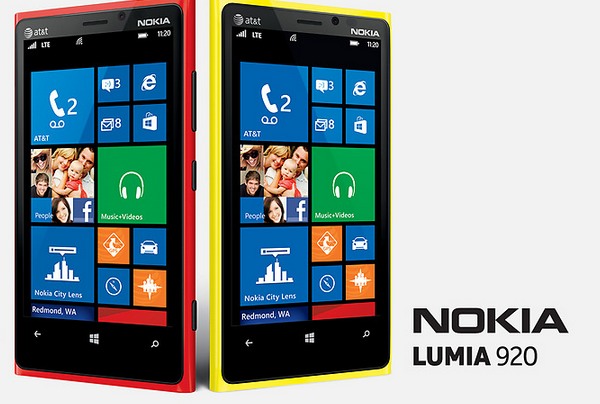 Nokia Lumia 920 is the high-end model of the Nokia Lumia family. One of the attractive features of the handset is the optimal image stabilization feature offered by the camera. The handset comes in a variety of colors, which offers a range of options to consumers and makes it unique.
The PureView technology allows for quality low light experience. Other features include turn-by-turn voice navigation, wireless charging, exclusive apps and PureMotion+ technology (you can use the handset with gloves on).
2. BlackBerry Z10
The company formerly known as RIM introduced BlackBerry Z10 couple of months ago. It features the new BlackBerry 10 OS. The phone features a display with a resolution of1280 x 768 pixels and a screen size of 4.2 inches.
There's also a dual core 1.5 GHz processor, microHDMI port, 2 GB RAM, 1800 mAH battery, NFC technology, 16 GB internal SD card and microSD slot offering further room for expansion. BlackBerry's native apps work on BlackBerry Z10.
3. Huawei Ascend D1 quad
Huawei has been enjoying good success from their Ascend series. The Ascend D1 comes with a quad-core 1.5 GHz processor, 8GB internal memory, 1.3 megapixels front camera, 1 GB of RAM and a microSD slot that allows for further expansion.
The display is 4.5 inches with a resolution of 1280×720. The battery is 1800 mAh while the OS is Android 4.0 Ice Cream Sandwich.
4. Sony Xperia Z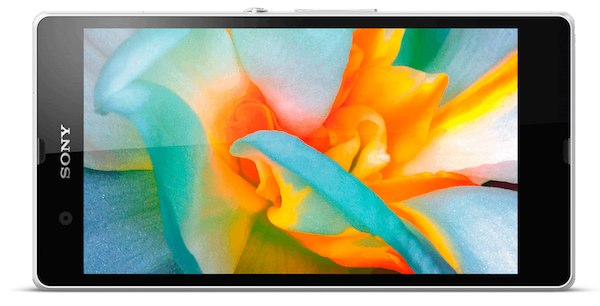 Sony Xperia Z is the latest offering from the Japanese company. It comes with a 5-inch display with1920 x 1080 Full HD resolution. It's an extremely slim handset with only 7.9 mm in thickness. One of the major features of Xperia Z is its waterproof, and can survive up to 1m deep, for almost 30 minutes.
The phone has a quad-core 1.5 GHz Snapdragon S4 Pro chip processor, 13.1 megapixel camera and 2 GB of RAM. It can last for 4-5 hours on full brightness. Xperia Z's pre-loaded software is Android 4.1 Jelly Bean, and it has a top visual appeal.
5. Galaxy Note 2
Samsung's Galaxy Note 2 is an impressive handset that delivers features and productivity that complements its large display. It comes with a 5.5-inch Super AMOLED display that's powered by a quad-core Exynos processor. It's slimmer but heavier than the first-generation Galaxy Note. The most unique feature of the handset is the S Pen.
The device packs 2 GB of RAM and comes in 3 storage options; 16 GB, 32 GB and 64 GB. There's an 8 megapixel back camera that has auto-focus feature and LED flash, while the front camera is 1.9 megapixels and lets the user record 1080p videos. The phone features Android Jelly Bean as well as additional software exclusively for the S Pen experience.
6. HTC One
HTC One has a smooth design with aluminum back that's curved and fits seamlessly in the hands of the user. The phone has a 4.7 inch Super LCD 3 display that's covered in Gorilla Glass 2 at 468 pixels per inch. There's 2 GB of RAM and two storage options; 32 GB and 64 GB. The device features a 1.7 GHz Snapdragon S4 Pro 600 processor.
The rear camera is 4 MP, and although that's very less compared to other handsets in the similar range, it has a redesigned imaging system that uses a feature called 'ultrapixels'. HTC One X features Android 4.1 Jelly Bean OS Software and the latest HTC Sense 5.0.
7. ZTE Grand S
ZTE Grand S comes from a Chinese manufacturer. The most attractive feature of the handset is its slim design, with a body just 6.9 mm thick and it's made of metal. It's one of the best looking smartphones available in the market. The phone has impressive specs with a Qualcomm S4 quad-core processor clocked at 1.7 GHz and 2 GB of RAM.
The phone has a 5 inch screen that packs 440 pixels per inch. The rear camera is 13-pixels while the front camera is 2 megapixels and the device comes with customized Android Jelly Bean software.
8. LG Optimus G Pro
LG Optimus G Pro is a monster of a handset that comes with a 5.5 full HD screen powered by Snapdragon 600 quad-core processor clocked at 1.7 GHz and 2 GB RAM. The 401 pixels per inch make the display worth noting even when placed beside top end competitors.
The internal SD memory is 32 GB with an option to expand up to 64 GB with a microSD card. The camera is 13 megapixels and the device packs a battery of 3,140 mAh. The software is Android 4.1 Jelly Bean.