Many Android device users are getting exciting to try the new features of the Android 5.0 Lollipop, but most of them are still clueless about what they should expect. On the other hand, if you are among the people who have already taken the Android 5.0 Lollipop or if you have recently purchased a product equipped with this operating system, there are certain tips that you can use if you wish to enjoy the new features of this device. Here are some of the things that you should know.
Settings Shortcut
If you wish to customize your settings quickly, all you have to do is to swipe down two times from the screen of your device to get access to the Quick Settings panel of your device. This gives you the chance to customize some aspects and features of your device such as the flashlight status, display brightness, airplane mode and both connections for Bluetooth and WiFi. Another trick that you can consider using, too, is swiping down with the use of two fingers to get access to your Quick Settings panel.
Battery Use Monitor
If you wish to conserve your device's battery power, all you have to do is to go to your device's indicator for battery-level and tap it for you to reach the tool for power consumption of your device, along with detailed sets information regarding the breakdown of your device's battery consumption. To put your device on battery-saver mode, just search for the three dots arranged vertically on your device's top right portion and minimize the activity of the engines of your device's system for power consumption.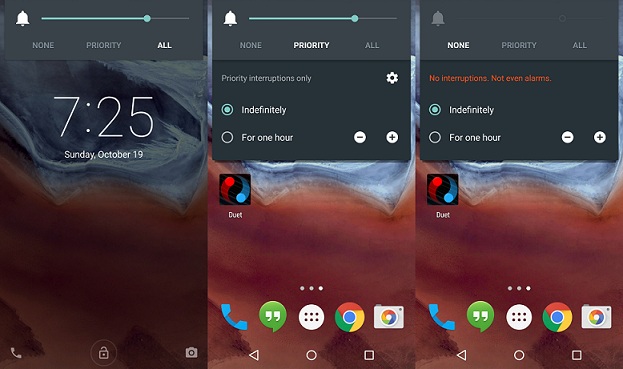 Notification Settings
The last trick for you is related to the notifications. While these can really assist you in attending to the most important activities that you have, they can also be annoying at times. So, if you wish to shut off your notifications for a moment and just have time to relax and be free from the hassles of your work, all you need to do is to tap those notifications bothering you, while holding them for more or less a second, and wait for the information page of the app to appear and have the notifications from that app blacklisted.
Do you find any of these helpful? So, if you wish to make the most out of the Android 5.0 Lollipop-equipped device that you have, make sure to try the simple tips and tricks mentioned above.