The iPhone 5 is due for release later this year. At the start of 2012 some people had suggested a June launch; this was later pushed back to October although many analysts are suggesting an August or September release date for the iPhone 5. There is always a high volume of rumours and speculations floating around prior to any major phone launch, particularly an iPhone launch, but recent rumours do all seem to converge around the same bits of information. If they turn out to be accurate, these are some of the things that we can expect from the next iPhone.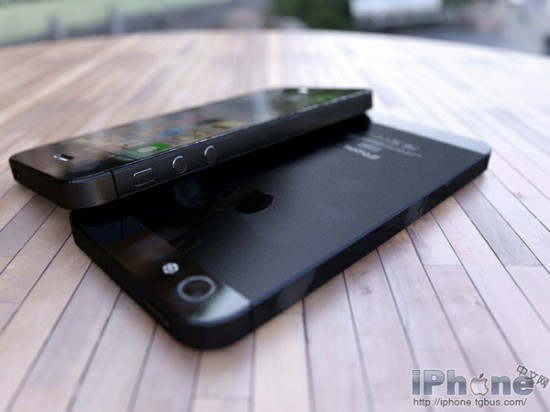 1. Name Change
As many people have pointed out, although it is popularly referred to as the "iPhone 5", the next addition to Apple's phone line-up will not be the fifth iPhone. Apple has already released the iPhone, iPhone 3G, iPhone 3GS, iPhone 4 and iPhone 4S, so logically the next iteration should be the iPhone 6.
Another proposed name for the phone is simply "the new iPhone", following from the naming convention Apple introduced for its iPad range earlier this year. The iPhone 5 still remains the most likely name for the phone however, and a number of clues exist which seem to confirm this. Earlier this year, Apple took legal action to acquire the domain name iPhone5.com from a Russian entrepreneur. Considering that its previous owner had owned it since 2008, Apple's decision to use legal means to obtain the domain name now can't be taken for granted. 2012 is also the iPhone's 5th anniversary, adding an extra importance to the number 5.
2. Bigger Screen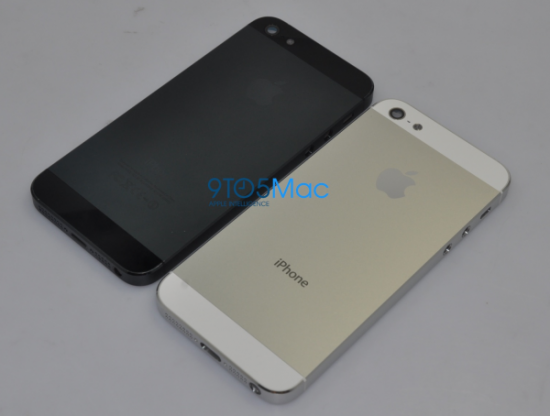 Since the first iPhone, all Apple phones have featured a 3.5 inch display. While the resolution may have improved dramatically between different models, the overall physical dimensions have not been altered. While its Android competitors were including larger and larger displays, Apple remained resolute in sticking to its initial choice of 3.5 inches.
The decision to stick to these proportions is reportedly due to the fact that Apple had conducted research prior to the launch of the first iPhone, showing that 3.5 inches was the optimum size for most people to use a touchscreen phone with one hand. One of the major obstacles to Apple producing a larger screened iPhone was the late Steve Jobs who was completely opposed to the idea.
With Jobs no longer at the helm, other important figures at Apple will be able to push for a larger screen size. While some Android phones are quite ridiculous in their mammoth screen proportions, 3.5 inches just isn't large enough in a world with high speed LTE connections, online video streaming and a burgeoning games market.
One piece of information that has been consistent among a number of iPhone 5 leaks this year has been that the device will come with a larger 4 inch screen. Although the phone which has appeared in many "leaked" images may in fact just be a dummy, a large body of evidence is accumulating which suggests that Apple will indeed increase its screen size for its next iPhone.
Apple has shown it can extend its Retina Display resolution to larger devices with its new MacBook Pro, so adding a Retina Display to a 4 inch iPhone is not going to be an issue. The screen is thought to be extended in height while still remaining roughly the same width. The extra height will result in a new 16:9 aspect ratio, perfectly suited for watching widescreen videos.
3. Redesigned Body
With a larger screen comes the obvious need for a larger casing. One of the biggest criticisms of the iPhone 4S was that it looked almost identical to the iPhone 4, even if much of the hardware had been improved substantially. The original design was used in three iPhone models, but there is nothing to suggest that Apple will stick with the iPhone 4/4S design for a third phone.
The screen increase will be accommodated by the new iPhone by adding extra length, while still remaining within the same width proportions as current models. Aesthetically, the phone may still retain a lot of the design principles of the iPhone 4S, with the glass casing and external antenna, but the iPhone 5 will be noticeably different device due to its size. As the main problem people had with the similarity between the 4 and the 4S was that people would not be able to instantly recognise that they had just spend a large sum of money on the latest model, the iPhone 5 will provide enough of a difference to satisfy iPhone poseurs.
One rumor that appeared earlier in the year suggested that Apple would include a liquid metal chassis for the iPhone 5. Liquid metal is an alloy consisting of titanium, nickel, copper and zirconium and offers increased strength and flexibility. More recent rumours have suggested that Apple will instead just opt for a run-of-the-mill aluminium case instead, even though Apple recently acquired a licence to "commercialise the intellectual property" of Liquidmetal Technologies Inc. who developed the materials. Either way, there seems to be some agreement that Apple will move away from its current glass construction in favour of some sort of metal case.
4. LTE
Another feature which did not make it into earlier iPhone models due to opposition from Steve Jobs is LTE. At the time of the iPhone 4S' launch, most countries did not have an LTE network and those that did, such as the United States, only had patches of coverage in certain areas. Jobs did not want to introduce a feature which was not fully supported for all customers and would not provide a consistent user experience, and at the time LTE's future was uncertain.
With LTE now the 4G standard of choice (its only real competitor WiMAX has been left by the wayside), and 4G networks due to be in place in many markets by the end of this year, it seems sensible for Apple to now include support on its iPhones. Apple has been keen to capitalise on the interest in 4G, and recently got into a bit of legal bother in Australia by marketing its iPad as 4G when it was not. There is already a substantial selection of Android phones enjoying 4G download speeds and with increasing consumer demand for online content this is only going to become a more competitive issue. Apple can't afford to wait until 2013's iPhone to introduce LTE.
5. NFC
Near Field Communications has been around for some time and looks set to be included on the iPhone 5. NFC is effectively a more modern version of Bluetooth, allowing high speed data transfer between devices in close proximity. NFC technology has been put into effect most famously with Android Beam on Android Ice Cream Sandwich. NFC support has been uncovered in iOS 6 suggesting that it will almost certainly be included in the iPhone 5.
While NFC is thought to play a major role in Apple's new Passbook feature on iOS 6 (which will most likely develop into a mobile wallet app to compete against Google Wallet), it will likely be used in other features too. Although Apple was never too keen on Bluetooth support for its iPhones, an NFC sharing app similar to Android Beam seems like an obvious choice to put the new technology through its paces.
6. Wireless Charging & Dock Connector
This is a feature supported by the new Samsung Galaxy S3, although the wireless charging dock for Samsung's smartphone has yet to make it to sale. Apple filed a patent for wireless charging a few years back which has just been granted to the company. Although this does not confirm that it will be a feature of the next iPhone, talk of a new dock connector seems to confirm that some major change is under way.
Since the third generation iPod all iOS devices have featured the same 30 pin proprietary dock connector. This is due to be replaced with a newly designed, smaller 19 pin dock connector with the next iPhone. While this will render larger volumes of iPhone accessories obsolete in one fell swoop, it also indicates a new charging mechanism for the iPhone.
Like Samsung's wireless charging, the Apple patent would not allow the iPhone to charge from a distance, but by being slotted into a docking port (similar to many speaker docks). While this would still make use of the docking port for energy transmission, it would not actually require any cables to be used.
7. Facial Recognition on Camera
One of the more interesting features of the Galaxy S3 is its ability to recognise faces when taking photos. The phone can automatically tag individuals when a new photo is taken, and associate that photo with the contacts list and social networks.
There is a high probability of such a feature making its way to the iPhone 5. Apple has already announced its plans to integrate Facebook with iOS 6, and although it is not included in the beta release it is possible that the Facebook integration will extend to include support for Face.com, which was recently acquired by Facebook for a hefty sum. Apple may already have plans to introduce its own facial recognition features as it already possesses a number of patents related to the technology.
8. Siri Improvements 
Siri has received a lot of slack in recent months for not working as advertised. While it initially ran into problems by not recognising certain accents, and not supporting local services outside of the US, more recently it got lambasted by a Piper Jaffray study which claimed that its comprehension of user commands left a lot to be desired. Even Apple co-founder Steve Wozniak has spoken out publically about how awful he thinks the service is.
It should be remembered that when the iPhone 4S was launched Siri was still in beta, and the service is designed to improve in accuracy and efficiency the more people use it. Several months back Apple had started recruiting new engineers to work on Siri, suggesting that they have plans for a major overhaul.
One of the advantages of Google's new voice features for Android Jelly Bean is that they are able to perform basic commands offline. This is perhaps the biggest drawback of Siri in its current form, as it still needs to send data via the internet to perform basic phone operations like dialling a number or playing music. Apple could vastly improve the performance of Siri by adding support for offline usage for basic commands such as these.
While some changes will probably be made to the interface there are some plans to introduce new features, and several car manufacturers including BMW, Audi and Mercedes Benz have announced plans to include built-in Siri support for many of their new vehicles. One of the biggest changes to Siri will be the "eyes free" GPS navigation, allowing drivers to plot their journey using their voice, so that they can safely keep their eyes on the road.
9. Improved Memory
Apple recently spent half a billion dollars acquiring Anobit, an Israeli manufacturer of flash memory. Anobit's technology provides its flash memory with a longer life span and faster speeds, and the use of its technology in the next iPhone will allow Apple to move away from Samsung as a key supplier. The new technology could also allow Apple to include higher quality, and higher capacity flash memory in its next iPhone, while still keeping costs low enough to remain competitive.
10. Incremental Improvements
With every new phone release manufacturers are able to make easy wins by improving existing features. Into this category would fall an improved camera, possibly with a higher megapixel count (with some people speculating 12 megapixels) and an improved front camera for FaceTime, but most likely with an improved sensor and additional software features and Facebook support; a faster processor, either an A5x or A6 chip, that may or may not be quad-core; and increased storage and iCloud support.
These are not really major new improvements but things that consumers almost expect with any new phone launch. The processor and cameras are bound to see improvements, but what those improvements entail is not exactly clear just yet.
Something else
With every iPhone launch Apple pulls something spectacular out of its sleeve, a feature that even the wildest rumours had failed to pick up on. For the iPhone 4 this was FaceTime, for the 4S it was Siri. What this key ingredient will be for the iPhone 5 remains to be seen, but expect it to be game changing. It is likely to be a feature that has not been seen on smartphones before and will become a source of renewed competition within the industry for 2013.