iOS 8 has been in beta stage for a few months now, but with the Apple iPhone 5 planned for release today, we can finally see iOS 8 make it to full release. Whilst a lot of changes in iOS 8 are done behind the scenes and for the Apple development scene, there are a lot of new tweaks the end user will see. In this article we have listed what we think to be the top 5 most exciting new iOS 8 features. Check them out below.
iOS 8 Feature #1 – Third Party Keyboard Support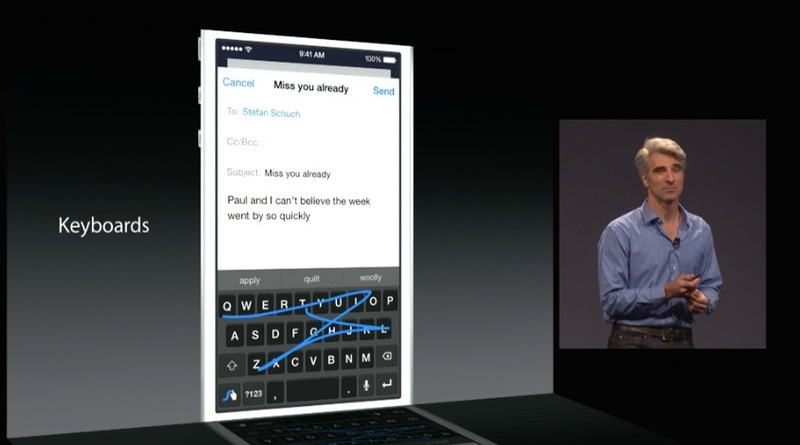 Apple has finally added third party keyboard support to iOS 8, and on top of this they are making some much needed improvements to the default Apple auto-correct system that has led to some awkward text conversations all around the world. Third party keyboard support has been on Android since the dawn of time, and it has allowed users to find a keyboard that suits their needs the most.
Many Android manufacturers try to make decent keyboards, but it's often that app developers can manage to do a better job, and keyboards like SwiftKey and Swype, which will now be coming to iOS 8, have always been the better choice for many individuals.
If you're happy to stick with the default Apple keyboard, the new QuickType iOS 8 feature will ensure that your auto-correcting woes are a thing of the past. QuickType will gather your typing patterns to suggest words best suited for your use, and will display three words at the top of the keyboard for you to choose from. Over time, QuickType will help you to fluently type without any mistakes.
iOS 8 Feature #2 – Splitscreen multitasking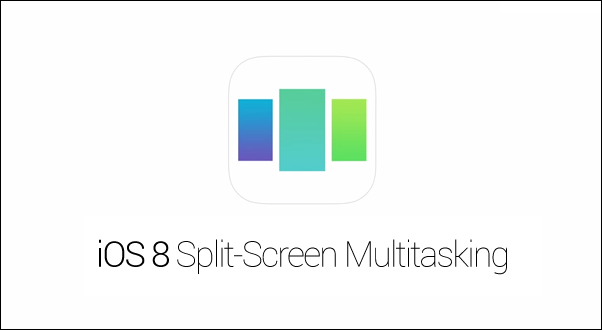 With the iPad on iOS 8, we will finally be able to multitask by displaying two apps on the screen at once. Whilst this isn't a confirmed feature, code within the iOS 8 beta suggests that the iPad will be able to resize apps to one third, one quarter or one half of the screen size, and the rest of the screen can be filled with another application.
It's not clear what apps will support the new splitscreen multitasking, but this is a feature that many tablets should start to make use of, especially considering their powerful hardware which is more than capable of handling two standard applications at once. In my opinion, this will be one of the best iOS 8 features, but unfortunately it's limited to tablets.
iOS 8 Feature #3 – Messaging Changes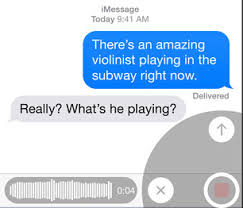 There will be a range of changes to the messaging app in iOS 8 to ensure users get a smoother, more complete experience. Firstly, users will finally be able to leave group message threads. Media and photo sharing has been made easier, and iOS 8 users will now be able to send and receive short voice messages to other iOS 8 users. This may not be one of the most exciting of new iOS 8 features, but it will make a big difference in day-to-day smartphone usage.
iOS 8 Feature #4 – HomeKit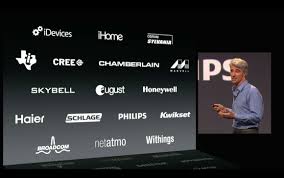 HomeKit is a new major development framework that will allow developers to create apps that can interact with devices in the home. I think the future American dream may be to own a fully automated house and a driverless car, and HomeKit is one step further to reaching those goals.
HomeKit can be interacted with via Siri. For example, if you have your lights hooked up to your WiFi, you can say "Siri, turn off the lights," and Siri will do as you command.
iOS 8 Feature #5 – Improved App Store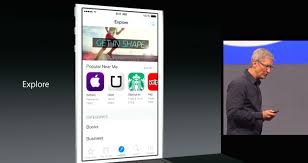 Our final item in our list of new iOS 8 features is the new improved app store. In iOS 8, Apple are making changes to make sure it's easier for users to find the apps that appeal the most to them. There will be a variety of subtle changes that will make browsing the app store easier and more enjoyable.