If you use an iPhone or an Android smartphone you know that battery drainage is a major problem. Trying to find a power cable or outlet wherever you go is probably the most frustrating process. The most reliable and the best way to extend battery life is by using an external battery. Given below is our pick of top 5 external battery packs:
1. Boostcase– Boostcase is perhaps one of the most popular and well-known battery case to be found today. The two part design can be used as a re-charger for your smartphone or as a smart, slim case for your device. Each of the 1900 mAH battery has enough juice to power up your iPhone 4s or 4 easily.

2.  Mophie Air case– Mophie Air is only for iPhone 4 but is definitely a very popular choice. The battery case is stylish and fits quite snug. Mophie is Apple Certified as compatible. All ports are fully accessible so the case doesn't need to be removed for charging. The pack can add about 5 hours of juice for 3G or 9 hours for WiFi browsing.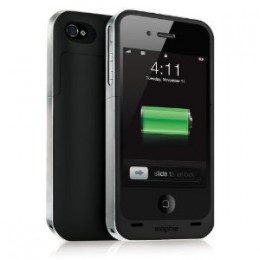 3.  New Trent– New Trent's external batteries are among the very best available for iPhone 4 today. This iCarrier will recharge an iPhone 4 or 4s battery but it can also be connected to iPods and iPads easily. You can also use it for a PS3 if you have an adaptor or even a netbook. The battery can be charged through a USB or an AC charger from a PC or a wall plug. With Apple devices it connects through a mini USB cable.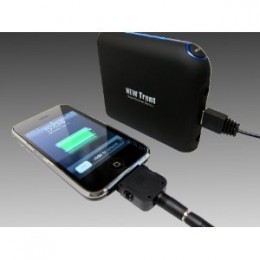 4.   Satechi iCel– Satechi iCel is the size of a small soap bar, neat and a tough unit. It can be used for charging not just an iPhone 4 but also USB camcorders, PDAs as well as mp3 players like Creative Zen, Zune and Sansa.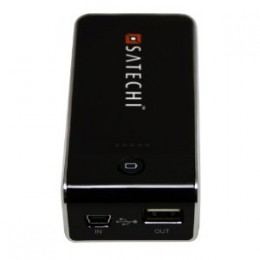 5.    MyCharge Peak 6000– This is another very popular choice. The 6000 mAH battery is high capacity and has built-in Micro and Apple USB connectors. Plug it in a wall to recharge. It also provides voice notifications to indicate charging status and remaining power. MyCharge Peak 6000 is much like a Swiss Army Knife with many battery charges. It has connectors for several Android devices, iOS products as well as many other products.