Who doesn't like downloading torrents from their Android phones. Torrents have made downloading huge data like movies, music, games, software etc. so much easier and reliable that most of us prefer torrents over other download options. In fact, this method contributes to 27-57% of total internet traffic and to add to this percentage the Torrent download option has been available to Android operated mobiles too.
There are many apps available for Android that allows you to download torrents like Swarm torrent, aDownloader, aTorrent but here in this article we will be taking in consideration only two of the "Best" torrent apps available out there.
1. tTorrent Lite
The key feature of tTorrent is that it is free to download/use and you can download multiple torrents simultaneously. You can pause or resume your torrents whenever you like also you can Torrents can be searched through this application. Furthermore, the previous version 0.8.2 had a download limit of 2GB while the new version can download a maximum of 4GB. The app allows you to choose between the search engines you would prefer for torrent search and also gives a choice as to whether you would like to download via Wi-Fi only or you Network Data connection. Although, the app is free but it offer only 250Kbps of speed with adds which however can be taken care of by switching to Premium Version.
How to use?
1. Download tTorrent Lite from android market and then install the application in your android device.
2. Download the desired torrent file from your browser to your SD card.
3. Select the torrent file from the menu that pops up once you click the Add torrent button.
4. To start downloading your torrent click Download button.
5. Click the option to limit the download speed and upload speed. You can switch off and switch on the only WiFi option to download your file.
6. That's it.
2. Droidtor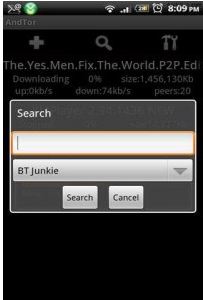 At almost $3, this Android bitTorrent client is able to read and run any torrent files, storing them on the sdcard.  You can buy DroidTor from the Android Market for exactly $2.99
How to Use?
1. You can easily download the application by scanning the image below.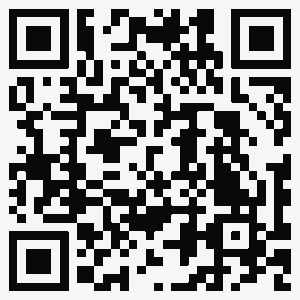 2. Search the torrent you wan to download by using the inbuilt search engine and download.
3. Click the menu button and select "Start Download".
4. By using any file manger open the torrent directly from the SD Card