Have you ever gotten the impression that your current iOS keyboard is too small? Do you feel as if you're frustrated when you try to type something and cannot rely on autocorrect? If so, then the Dvorak Keyboard jailbreak tweak at Cydia is right for you.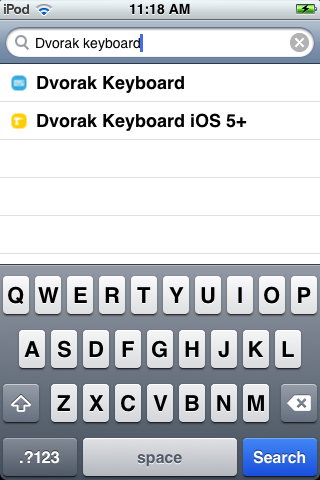 iOS 5 keyboard
It's no secret that Apple's iOS control goes a bit overboard at times. Not all of us have tiny hands, which means that we're far more likely to press two keys at once (or the wrong key) instead of the one we want. You could experience Android's sliding type, but you love iOS – and would do anything to stick with Apple's "controlling" operating system. Fortunately, Cydia app developer Drew Hamilton's Dvorak Keyboard jailbreak tweak will save you a little time and frustration with your current iOS keyboard.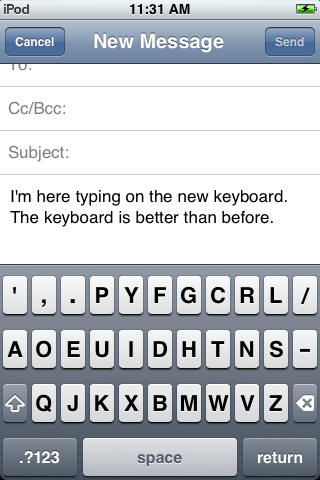 Hamilton's Dvorak Keyboard seeks to enhance the iOS keyboard a little so that you have larger letter, symbol, and number keys to use when typing an email, website URL, text message, or type a search term for the Cydia jailbreak store to find a set tweak or theme. You must be warned, however: if Russian is your favorite language, the Dvorak keyboard will eliminate the Russian keyboard — so do not download this jailbreak tweak if Russian is your native language. Pass this word of advice on to your friends and family.
While Hamilton's Dvorak Keyboard works well, you will notice the improvement in your iOS keyboard size when it comes to using your iOS device in landscape mode. The Dvorak Keyboard is now available for iPhone, iPad, and iPod Touch running iOS 5 or higher and is available for free from the Cydia app store. Type your way to freedom and download the Dvorak Keyboard now.