What is wmpnetwk.exe?
wmpnetwk.exe is a process that executes and manages Windows Media Player Network Sharing Service. It is used to share Windows Media Player libraries. Sometimes, the Wmpnetwk.exe can be an incognito Virus, trojan, worm or a spyware and the location of this executable can be anywhere depending on the type of Windows Version or Language you are using. It can be easily found running in Task Manager as the process wmpnetwk.exe and can be systemically disable or enabled depending on the user  preferences. You can locate to task manager, processes by pressing Control+Shift+Esc and under the process tab you will find this network service taking between 5Mb-10Mb of memory and anything more than that is a problem which can be fixed simply by disabling this service.

Why Does Windows Need wmpnetwk.exe?
The Windows uses wmpnetwk.exe under Windows Media Player Network Sharing Service to share music libraries and runs as a background program. It can also stream music over the network using Windows Windows Media Player. So, unless you use such services on your computer, disabling it shouldn't be a problem. Alternatively, you can also use an alternative mult-media player like VLC to perform these functions.
How to Fix wmpnetwk.exe?
Click on Start, and type in services.msc and hit enter. Now, manually search for Windows Media Player Network Sharing Service  from the list, right-click it, and hit Stop.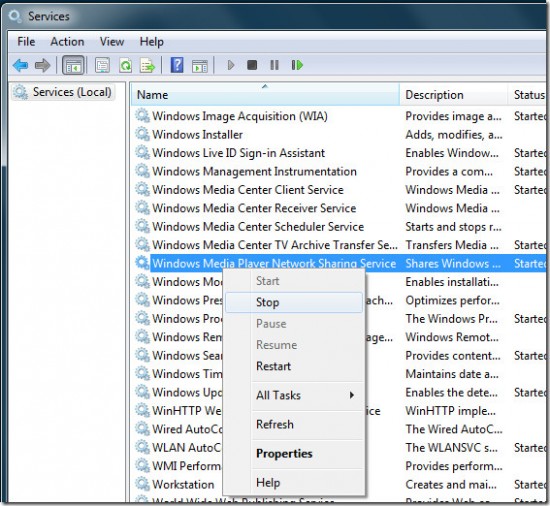 The process will take sometime and after it is done, you can then right-click this service again and select Properties. Change the Startup type to Manual and restart the computer.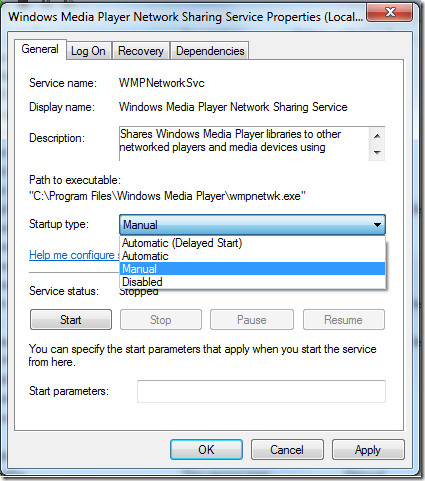 Once, your computer restarts, relocate service and change the Properties once again and change the Startup Type to Automatic and you are done.