LEGO is something people just love to play with. No matter if you are a kid, an adult or an old person, if you are able to see, you will love LEGO. These small bricks when coupled with some creativity and time can turn up into some of the most stunning and breath-taking sculptures ever. If you want to built some LEGO creation of your own but don't know what to built, here is some inspiration. These best LEGO creations are a wonder in their own and I am sure that you will love most of them.
Master Chief LEGO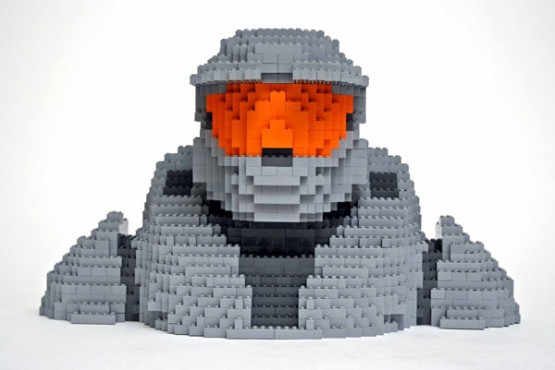 The glorious Lego creation of Master Chief is definitely worth a look. The Master Chief Lego has been made out of rectangular blocks of Lego and Halo fans will surely love it.
LEGO Volvo XC90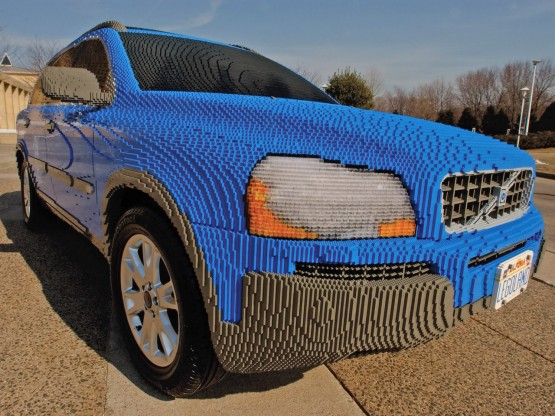 This Volvo XC90 is the official car of LEGOland California and has been built by Lego Master Model Builders. The Lego car works with the theme park to bring messages of driving safety to the park's 1.3 million annual visitors.
LEGO Venus Savage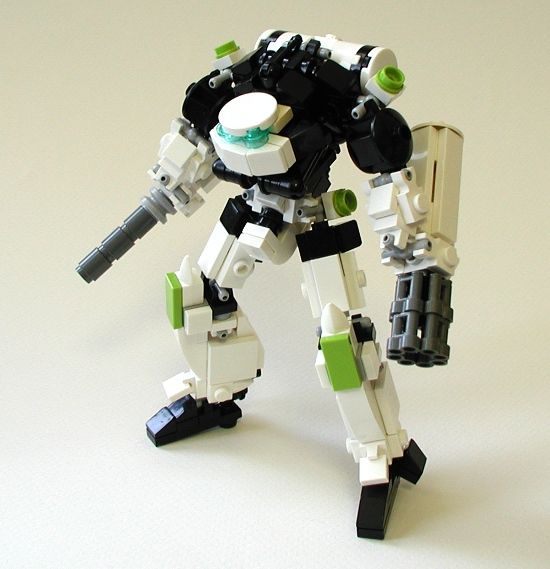 Before being assimilated into the Venus Collective, the Venus Savage was once a hideous beast. It is now a cybernetic war machine and part of the Venus Collective. The Venus savage has stubby organic arms and an incredible color scheme.
Update: On request of the builder of Venus savage, we are including the Venus Gospel LEGO creation. Venus Gospel is a combination of mecha and religion. Like the Venus Savage, Venus Gospel also has a amazing color combination. It took Dali Zheng 30 hours to complete this Venus Gospel LEGO mockup. Definitely one of the best LEGO creations.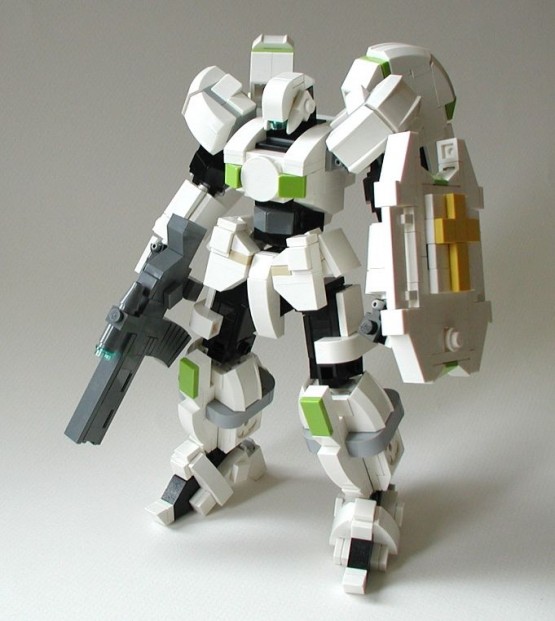 LEGO Printer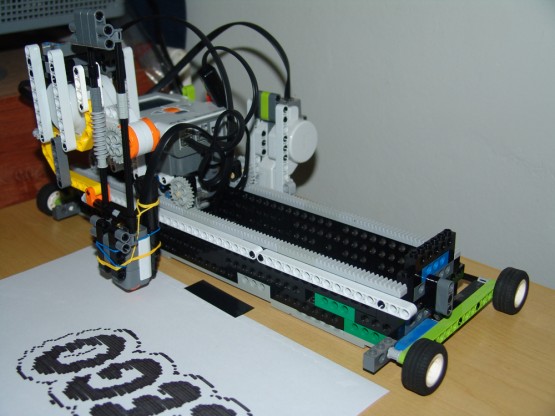 This is a completely working Bluetooth printer powered by LEGO NXT. The Lego Bluetooth printer is one of the most amazing lego creations I have ever seen. Apart from being unique, it is useful too.
LEGO iPhone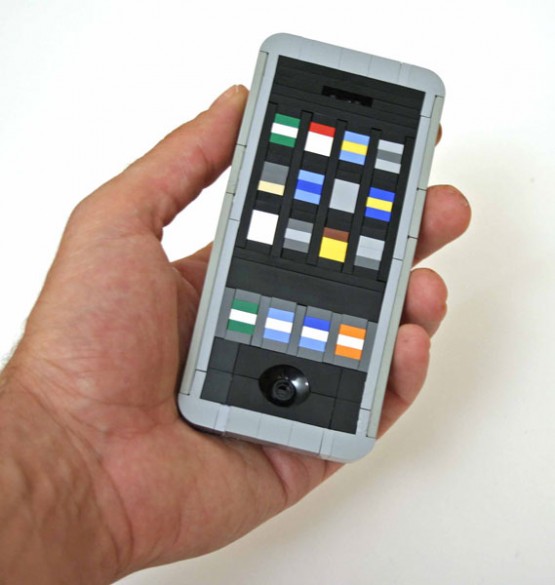 The Lego lookalike of an Apple iPhone is just about the size of actual iPhone. This Lego iPhone looks awesome and if you haven't got your hands dirty with the real iPhone, grab these.
Escher's "Relativity" in LEGO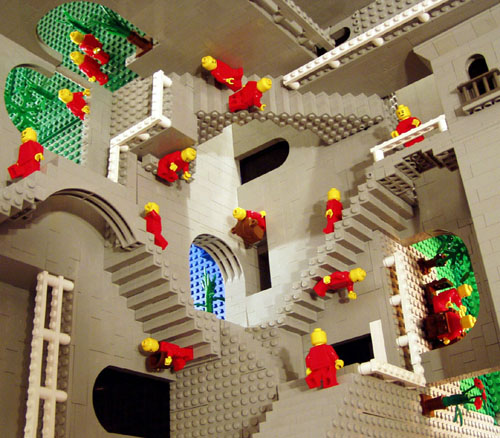 This Lego creation is modeled after the 1953 lithograph, Relativity. It took Daniel Shui and Andrew Lipson five to six evenings to complete.
LEGO Computer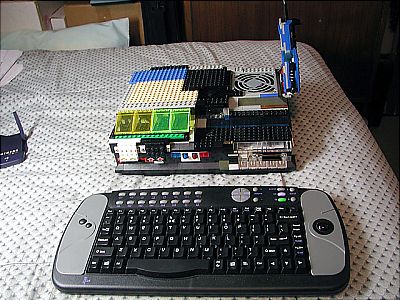 This LEGO PC creation is powered by a VIA C3 933MHz processor, 8X DVD drive, 256MB Kingston PC2700 DDR SDRAM, 70watt Micro-ATX power supply, and an IBM 18GB hard drive. The Lego PC has got a wireless keyboard and a wireless mouse.
LEGO V8 Engine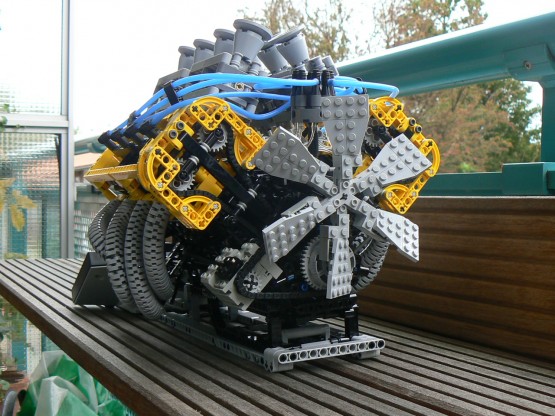 This is a completely working V8 engine made entirely from Lego bricks. The LEGO V8 Engine is very impressive and took it creator 4 months to complete.

LEGO Pinball Machine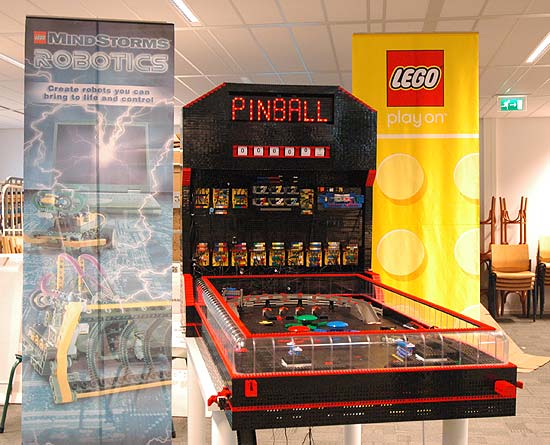 The Lego pinball machine is made up of over 20,000 colorful Lego bricks. It is a fully functional machine built by Gerrit Bronsveld and Martijn Boogaarts of Netherlands. The Pinball machine has an operational coin slot, rotation bumpers, auto kickback, a ramp, 5-digit mechanical display and 13 RCX Mindstorms computers.
Downtown Detroit in LEGO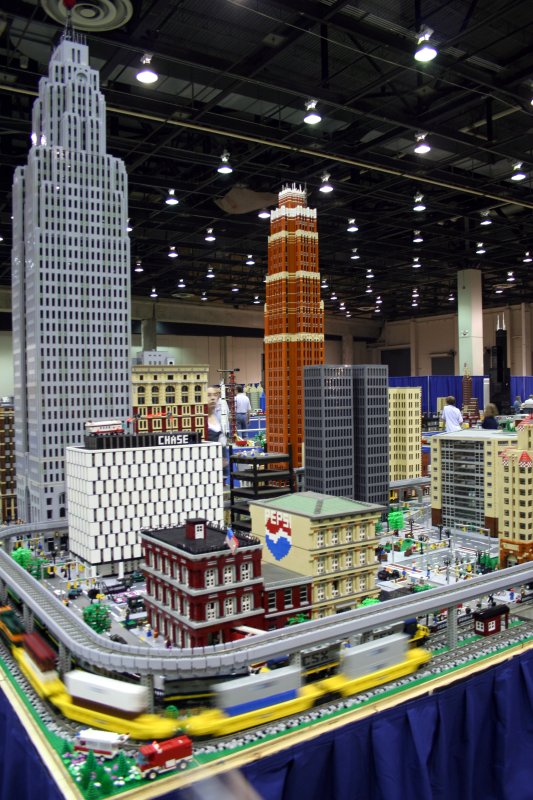 The modelers running the Lego layouts went big! A very large number of lego bricks went into the making of this model of Detroit, Michigan. The top of the tall grey building there is about 10 feet off the floor.
LEGO Difference Engine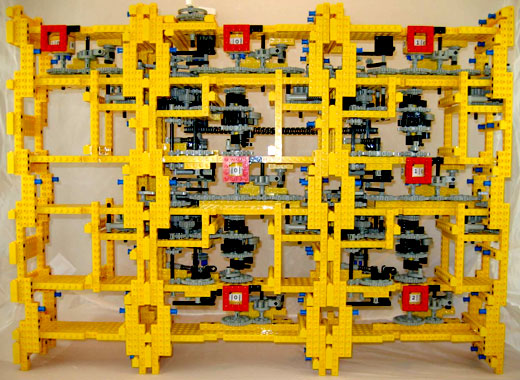 The Lego difference engine is a fully functional mechanical computer modeled after Charles Babbage's difference engine. Built by one of the best lego builders and mathematician, Andy Carroll, this Lego difference engine is able to solve  2nd and 3rd-order polynomial mathematical problems and calculate the answers to 3 or 4 digits.
LEGO Tower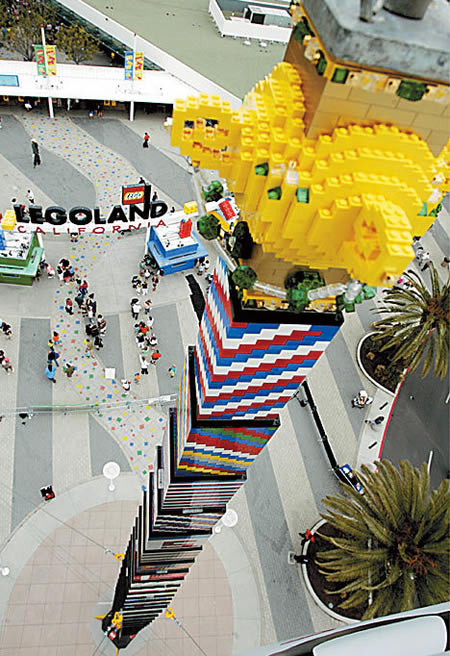 About 45,000 Lego bricks went into the making of this tallest Lego tower of world. Lego tower stands tall at 94 feet and is one of the biggest lego creations till date.
LEGO Harpsichord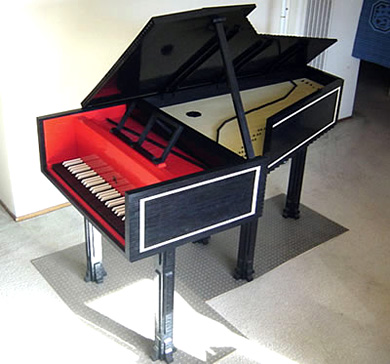 Over 10,000 Lego parts were used in building of this harpsichord. It has a range of 61 notes and weighs 150 lb. All of the parts of this Lego harpsichord like its keyboard, jacks, plectra, soundboard, bridge, lid stick and music stand etc. are made entirely from Lego bricks.
LEGO Space Shuttle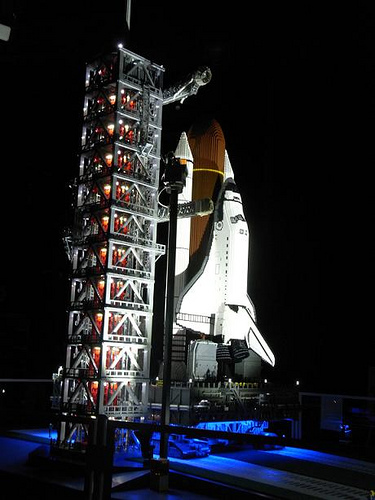 It may look like a real Space Shuttle at the first site but it is actually the result of marvelous LEGO work. Two Japanese LEGOsmiths used 65,000 LEGO bricks and 1,590 man hours to complete this LEGO Space Shuttle. It is the world's biggest LEGO space shuttle.
LEGO Air Conditioner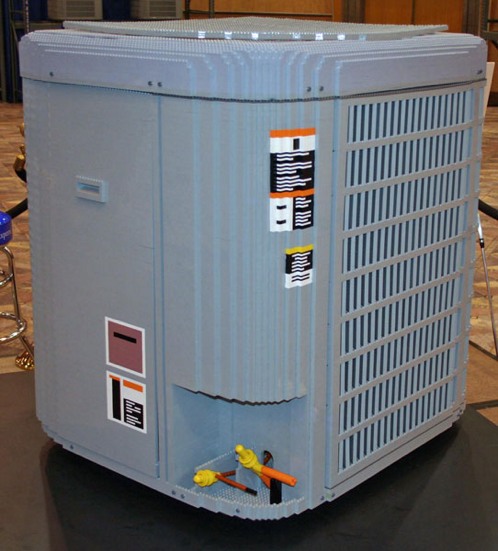 This is a fully functional Lego air conditioner complete with the compressor, valves and working fan. The Lego air conditioner took its maker, Nathan, two days to complete.
We hope you liked this list of best Lego creations. You can share your own below.