11. Aweditorium By thesixtyone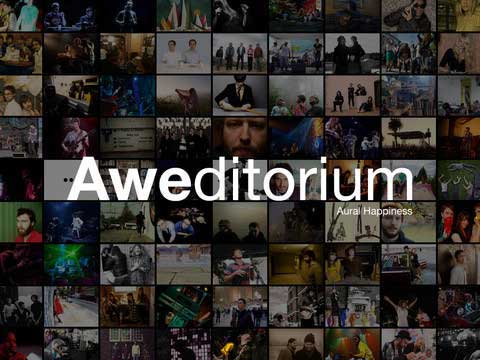 Aweditorium is awesome way to enjoy the greatest and simplest stimuli on earth, that is,  music on your multi-touch iPad. It combines all the  the different disparate content surrounding an artist like beautiful photography, lyrics, high definition video, interviews and ties it all together into a fun, intimate experience.
12. Animoog By Moog Music Inc.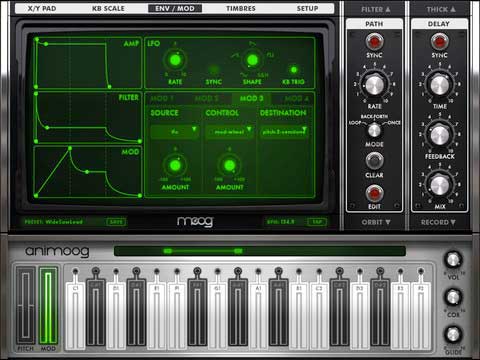 Although, this is a retro app but it helps you convert all those analog beauties into digitally amazing one's with its  new Anisotropic Synth Engine (ASE). It is in fact Moog Music's first  professional polyphonic synthesizer designed exclusively for the iPad.
13. Square By Square, Inc.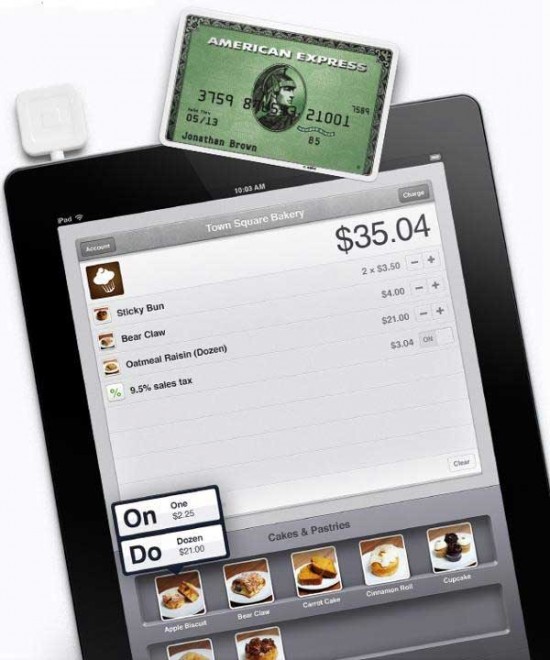 This cool app albeit is available on iPhone and iPod but using it on your iPad makes it a bit cooler and a little  more functional with additional features exclusively for iPad.You can access credit cards and cash only at only 2.75% per swipe for Visa, American Express, MasterCard and Discover and there are no contracts, monthly fees or merchant accounts.
14. Star Walk By Vito Technology Inc.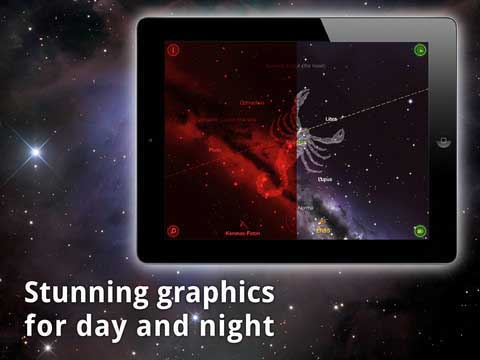 This App is adequately optimized for iPad so you can comfortably navigate around different stars, constellations, and satellites using augmented reality as you move your iPad. Star Walk was winner of  Apple design Award 2010 for the iPad version because of its accuracy, graphics and highest quality content.
15. Twitter By Twitter, Inc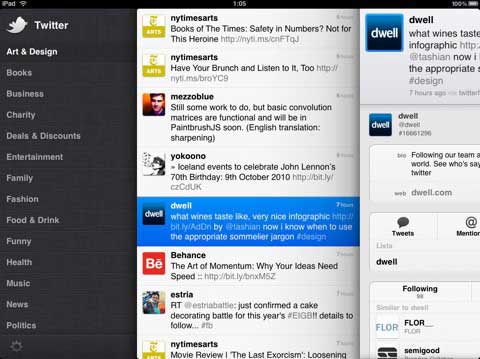 All the features of Twitter are exquisitely at your dispense with this free fully functional and compatible Twitter app for your iPad.
16. Photo Shack Pro By Ronald Bernaldo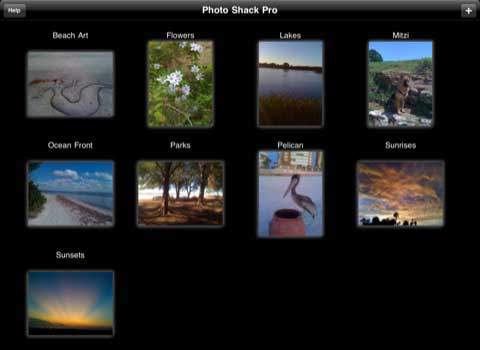 If you're a photo aficionado then this is a must have iPad app for you. It combines all the features of standard photo editing apps available  for iPad into one complete and compact indispensable app without duplicating a single photograph.
17. GarageBand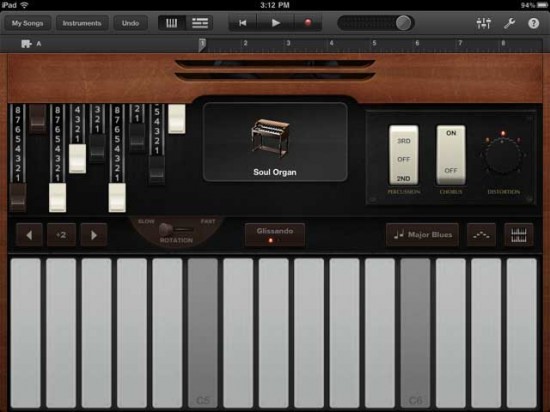 GarageBand for iPad may not be equivalent to its desktop version, but it melds in-depth recording, tons of loops, and Smart Instruments into one killer audio creation app. Ever since its launch in Summer 2010, GarageBand for iOS has managed to make millions of fans and user-base.
18. Qrank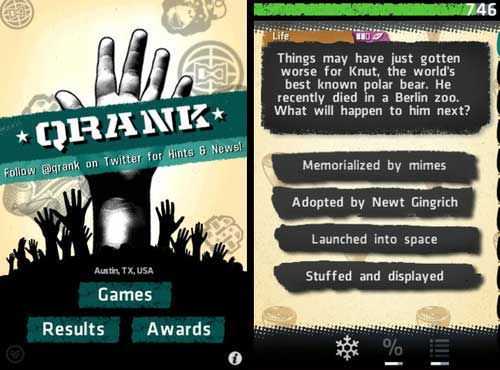 This app is the best suited for those who want to get something even out of boredom. The app challenges your brain by checking your recalling power/IQ and offers 26 questions everyday from 4 different categories to check your esoteric knowledge. After you finish each quiz session you are awarded with badges and scores that you can then compare with your friends on Facebook and also brag about  points and awards you got.
19. Pocket Informant HD By Web Information Solutions, Inc.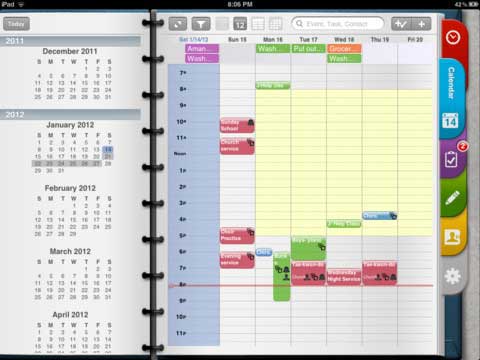 This award winning app is one of the must have productive app for your iPad. It is fully integrated with calendar, task, Contacts, Notes  and much more so you know what you do on a day to day basis, stay focused and stay productive.
20. Netflix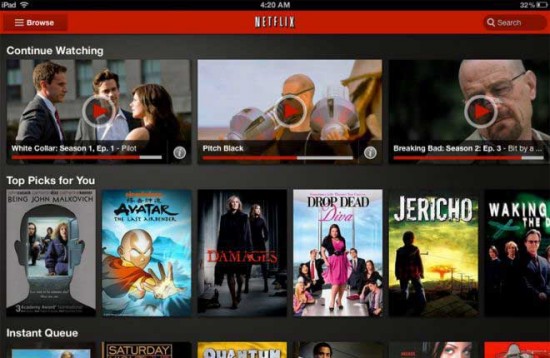 Once you download and install this free app on your iPad you are able to Stream all your favorite movies directly on your device. You can also resume watching where you left off on your TV or computer.
Previous Page: 11-20 Must Have iPad Apps