We all download numerous apps for our devices. There are over 300K apps available for iOS devices and it sure does get messy in the App Store. Hundreds of apps are launched everyday and most of the time you don't know which app to download. That's where we come in. We have sorted 20 must have apps for your iPad. You are going to love them, we are sure.
1. FitnessClass By PumpOne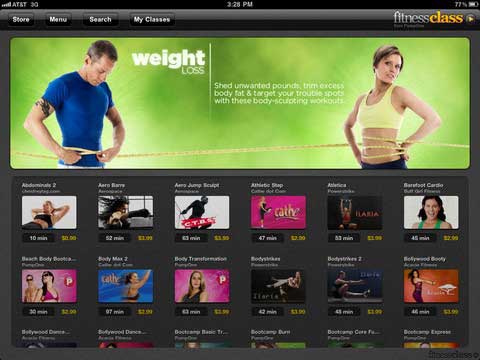 With this app you are just a click away from more than 300+ exclusive workout videos demonstrated by world's elite instructors. PumpOne allows you to enjoy 7 free classes after which you have to pay as you move up and the workout videos vary in size from 10-90 minutes.
2.Friendly Plus for Facebook By Oecoway Inc.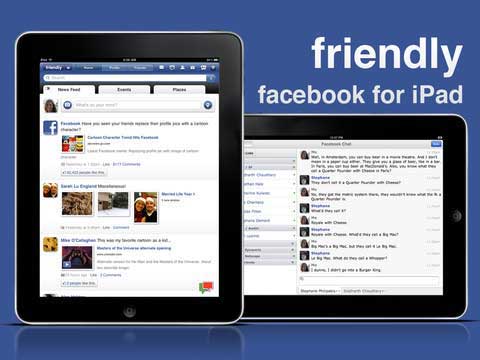 Although, it might sound weird, there is actually no official Facebook app for iPad. All you have is a re-sized version of iPhone Facebook app. But with Friendly Plus for Facebook you are able to enjoy socializing with your friends on Facebook with its various fully loaded and iPad compatible features like chat,  photo upload and multiple FB account switching.
3. Kindle By Amazon Mobile LLC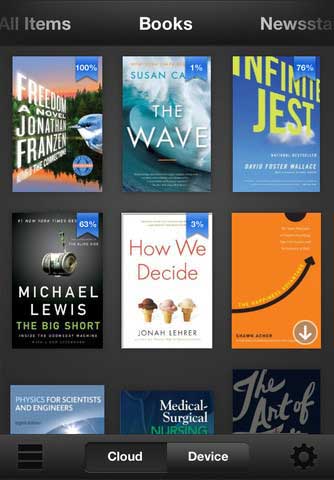 A must have iPad app for reading aficionados which allows you to access and read over 1,000,000 books  in Kindle store plus hundreds of newspapers, magazines, textbooks and PDFs on a beautiful, easy-to-use interface.
4. PressReader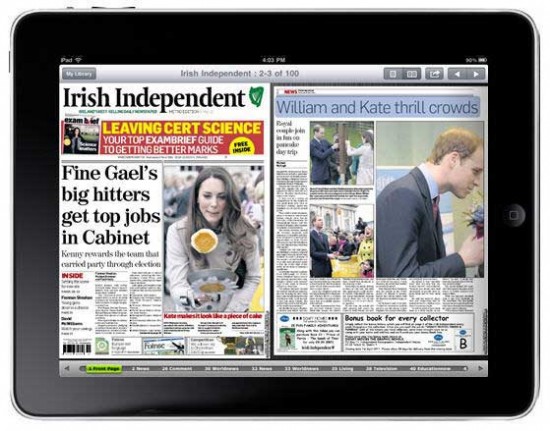 This app for iPad provides access to over 2100 full content newspapers and magazines so you are always up-to date. You get newspapers from 95 countries in 54 languages available through the world's largest online newspaper and magazine kiosk. You also get to enjoy typical Newspaper obituaries, crosswords and 'ads'.
5. TeamViewer HD for Remote Control By TeamViewer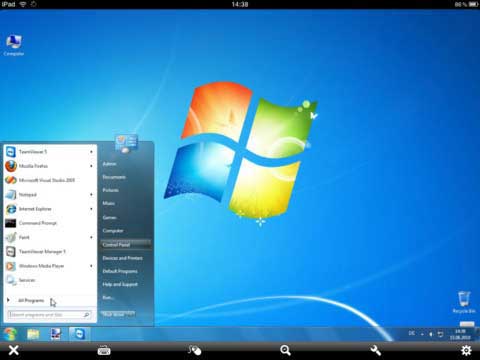 Another amazing app for iPad from TeamViewer that allows you to remotely,quickly and safely access Windows, Mac and Linux systems. You can enjoy features like copying files from your home pc to your iPad and vice versa, remotely reboot the computer and much more.
6. Note Taker HD By Software Garden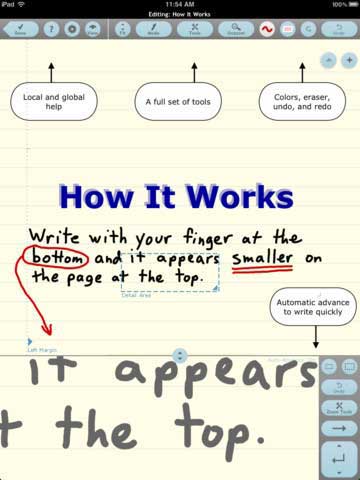 This functional and productive iPad app allows you to take notes, write text or make diagrams and then condenses them so you can write a lot of text on a single page. To make it easier to access notes you have taken the documents are flexibly organized by tags, date/time last modified, favorites, and more, with a scrolling list of thumbnail images of part of each page to help you find them later.
7. Flipboard By Flipboard Inc.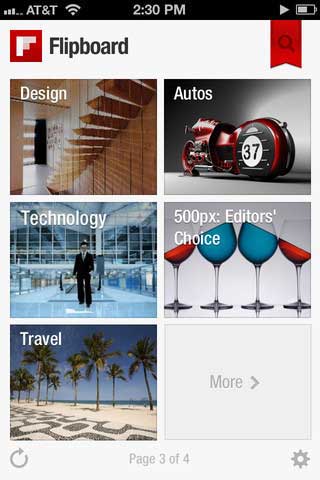 This app was awarded best app of the year because of plethora of features it has to offer. Flipboard creates a personalized magazine out of everything being shared with you. With this app you can flip through your Facebook newsfeed, tweets from your Twitter timeline, photos from Instagram friends and much more.
8. Codea By Two Lives Left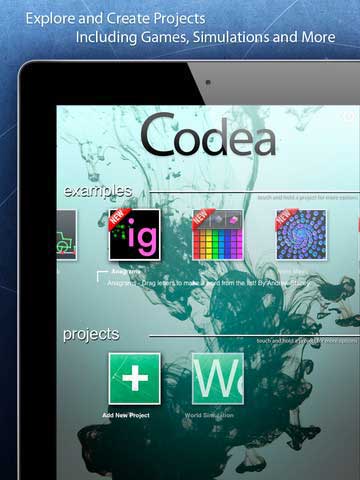 As the name suggests this famous app is the best tool for the people who want to make something out of their creative impulses. This App lets you transform your ideas into games and simulations — or just about any visual idea you have and its easy.
9. iMovie By Apple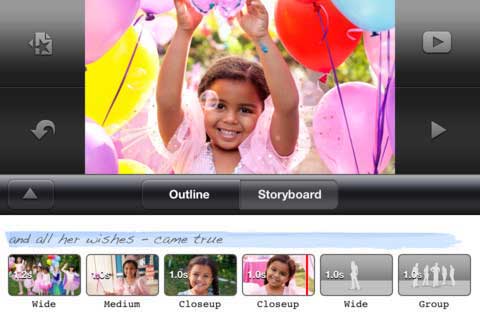 A video editing app for iPad by Apple, what possibly can be a better treat to media enthusiasts than this? You can create beautiful movie trailers with stunning graphics and world-class soundtracks, tell your story with few finger touches, browse, play projects and create spectacular mini home movies all within few minutes and with little effort.
10. Quickoffice Pro HD By Quickoffice, Inc.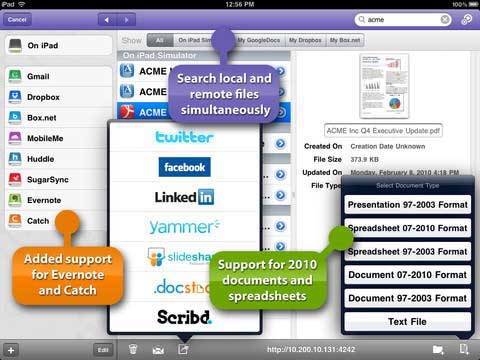 This all sufficient and all productive office app by  Quickoffice, Inc. for your iPad helps you to work on email attachments, local files, and cloud storage accounts anytime, anywhere – online and offline. It also helps you to enjoy reading PDF and manage files.
Get More iPad Apps:
8 Best Cydia Apps for iPad & iPad 2
20 Best Productivity Apps for iPad
10 iPad Apps for Money Management
Next Page: 11-20 Must Have iPad Apps