You need not look any further for the best apps for your iPad. Here is a collection of the best cydia apps ready to rock your jailbroken iPad and iPad2.
RetinaPad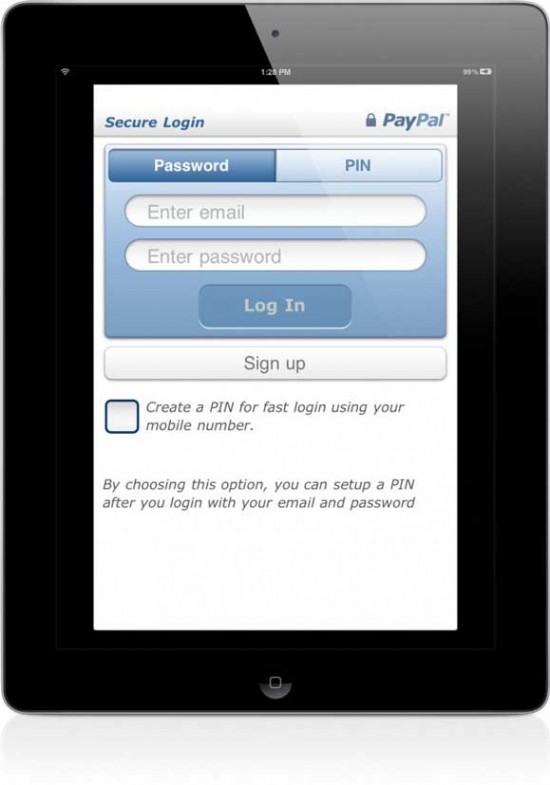 This app is one of the most useful apps for iPad . When you run iPhone 4 apps, the iPad doesn't scale  maximum resolution settings and you get pixilated graphics. RetinaPad helps you fix this problem and works well with any app or game that has retina graphics.
Choose the apps that you want to run with the 2x mode and you will notice that the iPad will display clean graphics without pixilation.
Price: $2.99
Fullscreen for Safari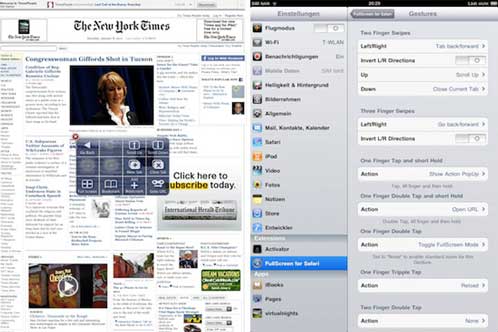 The iPad version of the app turns your iPad's default browser into a Multi-touch, full-screen app. With this app you can add configurable gestures, you can configure two and three finger swipes, three finger tab, double taps, shake and much more. There are plenty of setting that you can configure once you install this app like a translucent button bar and a changeable popup theme.
Price: $1.29.
FolderEnhancer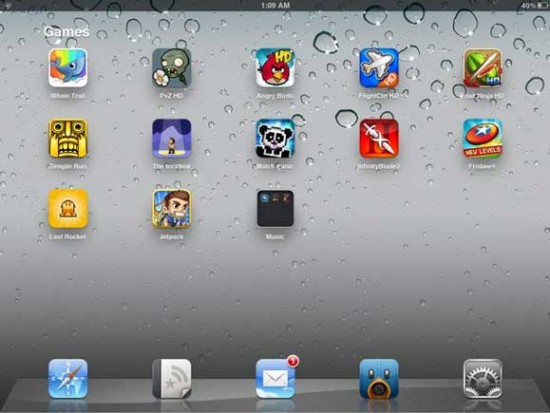 Folder enhancer for iPad helps you making the folders bigger and faster. With this app you can add folders within the folders, change the folder backgrounds and animations. You can add any number of apps to any folder with the help of this app.
Price: $2
SplitMail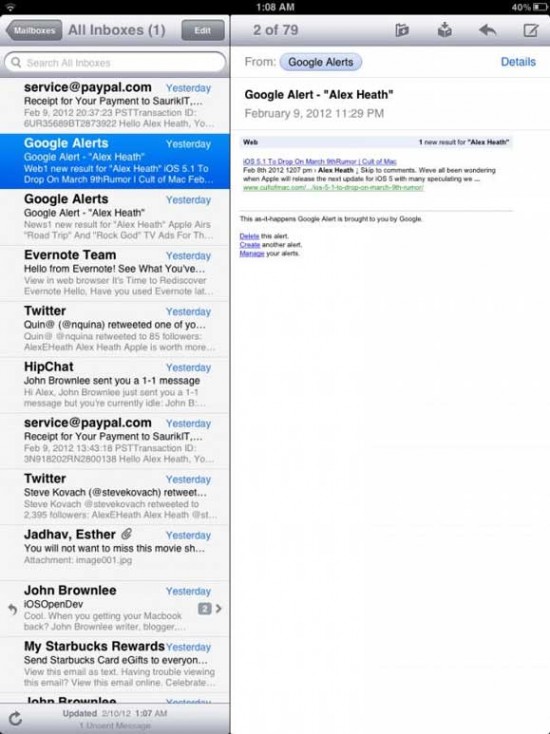 The iPad version of split mail gives you two different layouts based on the orientation of your device. In portrait mode the app hides the sidebar for browsing your inbox, while in the landscape mode the sidebar is present on the left of the screen. If you like the landscape layout but want to hold your iPad in the portrait mode while checking your mail, this can also be done using the app. The app is available for free from cydia.
Belfry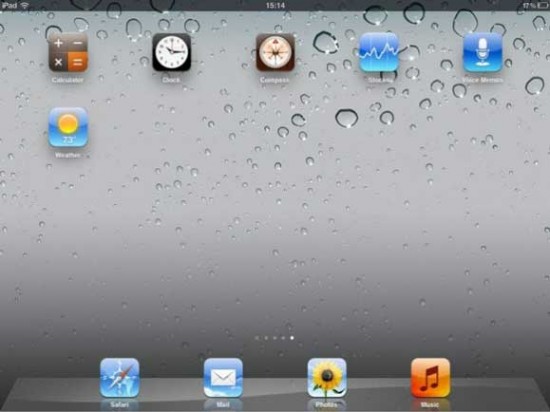 Belfry allows you to install six stock iPhone apps on your jailbroken iPad that were never added to the iPad/iPad2 by Apple. The native iPhone apps include Weather, Compass, Calculator, Clock, Stocks, and Voice Memos. Not all of these apps are scaled up for the large display of iPad. You can make use of the tweak like RetinaPad to run some of these apps in fullscreen mode. The clock and stocks app will already be ipad-ready after you install the belfry. The app can be downloaded for free from cydia.
Gridlock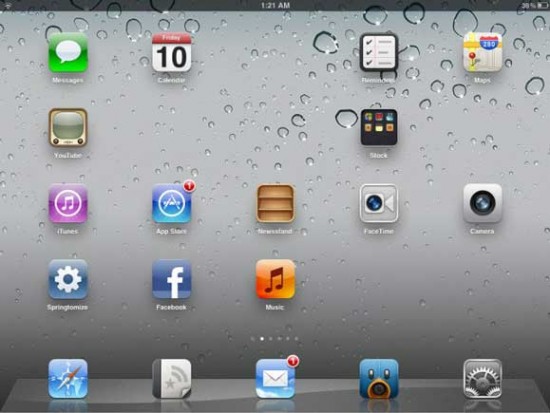 Gridlock is a powerful tweak that allows you to arrange your icons however you want them to. The gridlock helps you move your icons wherever you want on your iPad's home screen with drag and drop simplicity. Instead of apps aligning themselves automatically, the icons will remain in place until you move them.
Price: $0.99
bigU Movies iPad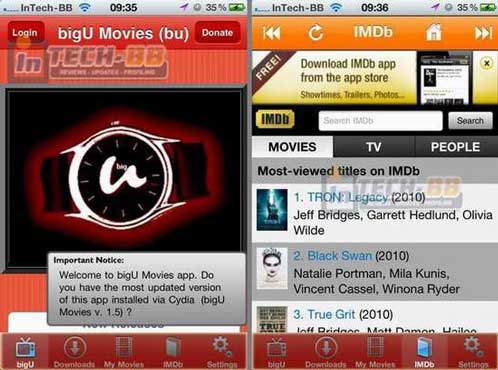 BigU movies allows you to download High-Quality movies directly on your iPad. The app also has a built in TV-OUT feature which enables you to display movies on TV. The bigU movies has a number of features such as streaming the movies, sync the movies to the computer, replay movies, share movies with any web browser. The app has an easy-to-use interface. The app can be downloaded easily from cydia for free.
PhoneIT iPad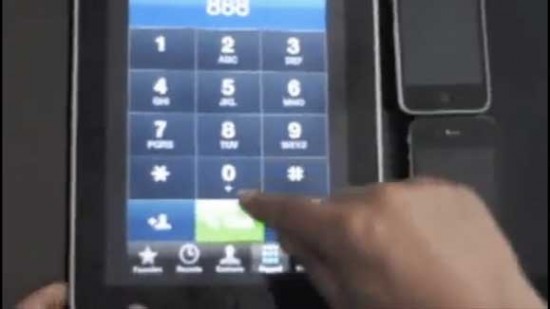 The app allows you to turn your iPad/iPad 2 into a smartphone. The app utilizes the 3G Connection on your iPad and makes your device to act like an iPhone. The app adds exciting features like sending and receiving SMS ,making FacTime calls to a phone number, etc.
Price: $20
We hope you liked this list of the best cydia apps for iPad and iPad 2. You may also like 100+ Best Cydia apps and 20 best cydia sources.