Though every one joined the cat race of Gaming Consoles and became successful to a large extent but none has the unfathomable effect than the adept Sony PlayStation. All of us know that the basic Idea of gaming console was imparted into the minds of other manufacturers only when the leaders of the gaming industry PS lead them. No matter how smart other manufacturers are the Sony has always shown them "Who is the boss". With the release of PS3 a new realm of gaming was unleashed and so came forward new Mods for this new prodigious Console.
In this article we will be reviewing top most and coolest such PS3 mods made till date.
You might also want to checkout our earlier posts about Xbox 360 Mods and PS3 XMB themes.
1. Colorware Personal Customization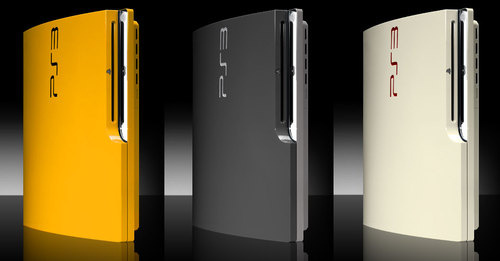 How much concerned is a gamer about personalization? Well! Majority might answer that question positively because everyone wants to maintain control in the game because that's the whole point of playing a game. To feel that "We" are the controlling factor in the game. The ColorWare Personal Customization helps you maintain the same control outside the game also, by allowing you to customize from the enormous game console down to the actual controllers.
2. GT Challenge PS3 Cockpit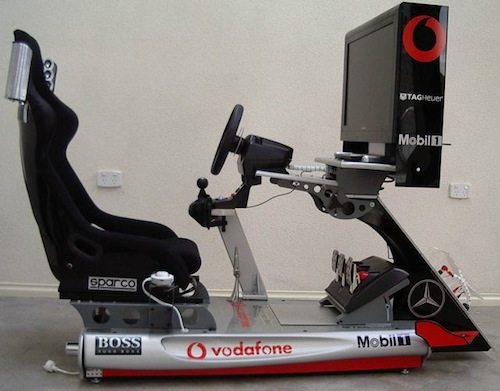 The cockpit simulator from Sim-works allows you to enjoy the driving experience or flying experience of games like Grand Turismo to most fabulous and realistic level possible. The cockpit comes complete with realistic pedals, steering wheel and luxury driving seat.
3. Rainbow Six PS3 Design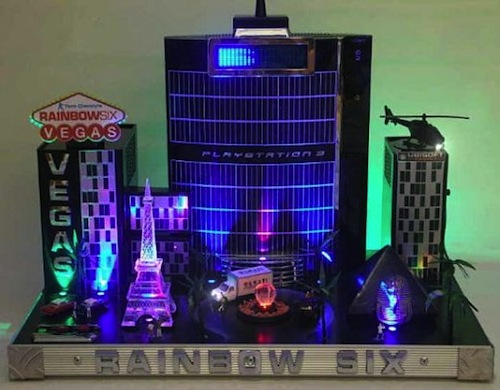 This great remake of Rainbow Six PlayStation 3 was found at Technabob with all its glory and concept. It is a sight to the eyes, making it an ultimate part of this PS3 Mod collection. You can literally decorate your living room With this Las Vegas model which is fully lit for all to see, whilst you complete some of the toughest challenges Rainbow Six has to offer.
4. PlayStation 3 Laptop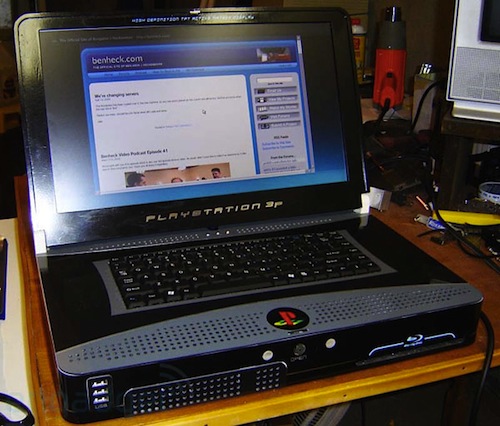 If you are tired of being limited to your living room, the PS3 laptop is the ideal mod to make you one of the first in line for high quality console gaming on the go. The PS3 Laptop was built by Modding extraordinaire Ben Heck for Engadget and was later auctioned with funds given to charity. As stated, it is a combination of a Laptop and a PlayStation 3 game console for the ultimate machine for mobile gaming. At a hefty 16 pounds, it sports a 17 inch monitor and all the fixings we could not do without.
5. Haze Mod for PS3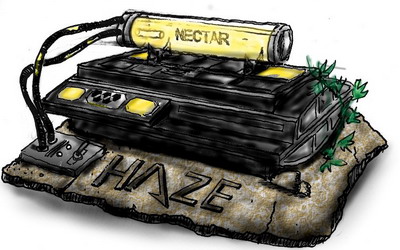 Bringing all the futuristic, sci-fi mayhem to life, this PS3 Haze mod was designed for UBISOFT and is fully lit by the intense, UV light. This Mod is surely a show stopper for this "Mod Show". Haze is a first-person shooter video game which is quite popular among certain sections of PS3 fanboys. The game developed by UBISOFT revolves around the concept of "Nectar" which an MNC would develop and the liquid consists of a fictitious chemical called Nova-Keto-Thyrazine, which allows humans to become superhuman. The so-called nutritional supplement not only makes humans smarter and bolder, but also induces hallucinations.
Would you like to add more PS3 mods to this list? Let us know.