Rarely we come across a Smartphone without in-built Bluetooth feature  and there are many accessories that take full advantage of this feature. The most useful Bluetooth accessory for Smartphone is Bluetooth Headsets as they ease answering calls in moments where you need to keep both  hands free. The Bluetooth Headsets are convenient companions while driving as they keep your hands free to perform steering maneuvers and also save you from fines. Particularly using a Bluetooth has its advantages over wired headsets that come with messy wiring and inconvenience.
It is necessary to research a little bit before investing money into anything and this goes true for Best Bluetooth Headsets , especially when the information and advice is available for free. There are many factors that need to be considered before buying a Best Bluetooth headset like call quality, noise cancellation, battery life, style and design, comfort, range, bonus features, mono vs. stereo sound, and price. In this post we have taken all these factors, filtered and compiled 15 Best Bluetooth Headsets. We have classified Best Bluetooth Headsets into three major categories as Mono-Single Ear Bluetooth Headsets, Stereo Bluetooth Headsets and Bluetooth SpeakerPhones.
5 Mono Best Bluetooth Headsets
Whenever we hear the word Bluetooh Headsets an image of mono, single-ear headsets automatically pops up in our mind and these are the Bluetooth Heads that are traditionally used and referred to when going for a standard Bluetooth Headset. We have collected 5 Mono Best Bluetooth Headsets in this first part of the post.
1. Plantronics Voyager Pro HD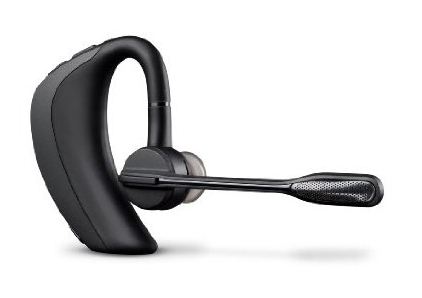 This award winning Best Bluetooth Headset comes with an unique Proximity sensor feature that automatically shifts call traffic to your headset or Smartphone depending on whether it is on your ear or detached. This feature also saves battery time and pauses music stream and has automatic locking system to prevent accidental calling. Overall, it is stylish with quality audio streaming, excellent noise cancellation and has an efficient 6 hours of talk time, up to 120 hours (5 days) of standby time.
Price: $70.99 | Plantronics Voyager Pro HD
2. Motorola CommandOne Bluetooth Headset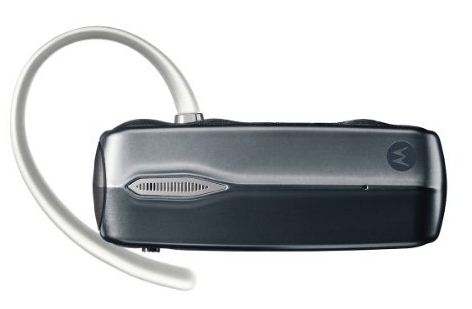 A relatively less expensive Bluetooth Headset from Motorola with a dual microphone technology for an seamless noise cancellation. The Android app (MotoSpeak) for this Headset allows you to Listen and dictate speech/voice commands  and listen to music and navigation with embedded A2DP Bluetooth profile. It also has a unique multi-point system for taking calls from 2 phones. Battery Backup is up to 5 hours of talk time, up to 168 hours (7 days) of standby time.
Price: $38.40 | Motorola CommandOne Bluetooth Headset
3. BlueAnt Q2 Bluetooth Headset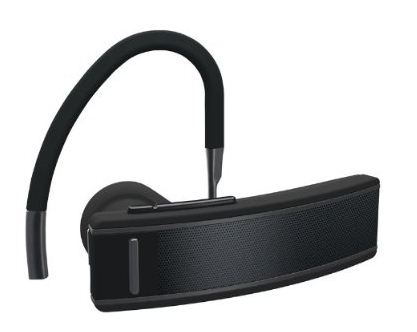 This Bluetooth headset defines Voice commands by is Voice Controlled Pure conversation feature. Besides providing quality audio steaming and  brilliant voice cancellation this BlueAnt Q2 Bluetooth Headset can be used to answer and ignore calls with voice commands. The Free Android Software can also read out caller name, text messages and perform various intuitive functions. With all these features,  reasonable cost and 4 hours of talk time this is one of the best Bluetooth Headsets.
Price: $51.98 | BlueAnt Q2 Bluetooth Headset
4. Jawbone ICON HD + NERD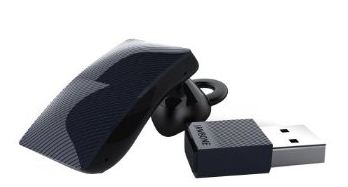 This diminutive combo Bluetooth headset has aUSB audio adapter for wireless conversation from virtually any source. Besides providing quality call streaming and noise cancellation this Headset can connect with all your favorite Bluetooth devices like phones, laptops, tablets, gaming consoles.
Price: $118.35  |  Jawbone ICON HD + NERD 
5. Plantronics M55 Bluetooth Headset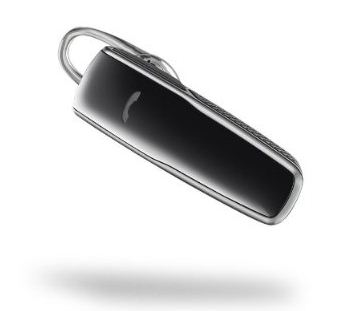 This budget Plantronics M55 Bluetooth Headset is equipped with  Vocalyst voice service and efficiently responds to many voice commands like answer and ignore voice calls. It has a DeepSleep feature to extend battery Life and also alerts for battery level and more.
Price: $49.99 | Plantronics M55 Bluetooth Headset
5 Stereo Best Bluetooth Headsets
Stereo Bluetooth headsets besides providing quality voice call features are well equipped with features to accentuate music and multi-media experience on your Smartphones. They are stylish, compact, wireless and provide seamless quality audio experience without compromising regular Bluetooth headset features. We now present you with 5 Stereo Best Bluetooth Headsets.
6. Plantronics BackBeat Go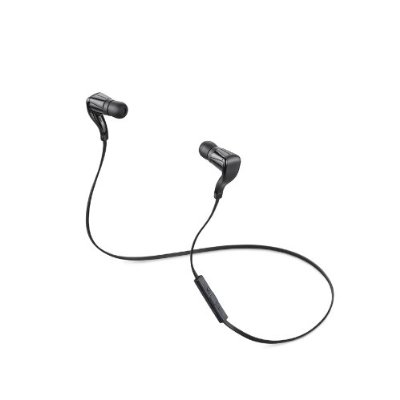 An easy to wear stereo Bluetooth Headset that delivers quality deep, rich stereo sound for music, calls and media. It has excellent noise cancellation for call clarity and in-line controls to take calls, skip tracks and adjust volume.
Price: $74.99 | Plantronics BackBeat Go
7. Motorola Motorkr/S Series/H Series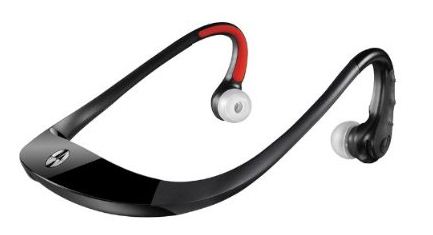 Motorola has a wide range of Stereo Bluetooth headset with different series and all of them typically have quality music and extended battery back-up as their strongest forte. Motorola Bluetooth headsets are particularly ideal for experiencing music while you're biking, driving, or out on a jog.
Price: $40-$150 |  Motorola S10-HD Bluetooth Stereo Headphones
8. Samsung Modus 3500 HM3500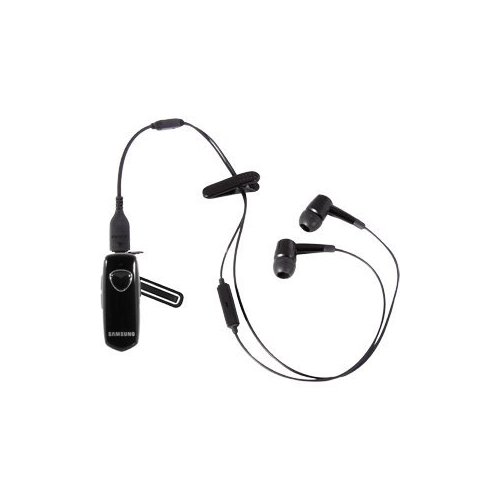 This Premium Noise Cancelling Dual Mono Stereo Bluetooth Headset from Samsung comes with dual functions for use as a conventional in-ear mono headset or an adapter for hi-fidelity stereo music streaming. It features a dual-mic noise and Echo Cancellation and is easy to pair.
Price: $99.99 | Samsung Modus 3500 HM3500 
9. Novero Tour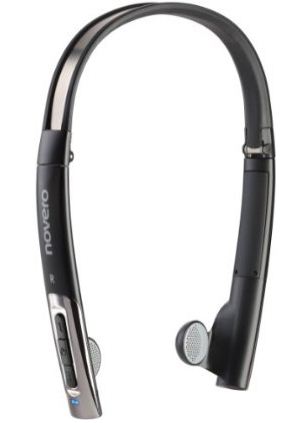 A sleek and stylish stereo Best Bluetooth Headset delivers quality music to your ears from your favorite playlists without missing a call. It automatically pauses music while you're on a call and offers a play and talk time of 5-6 hours.
Price: $77.80 | Novero Tour
10. LG Tone – HBS-700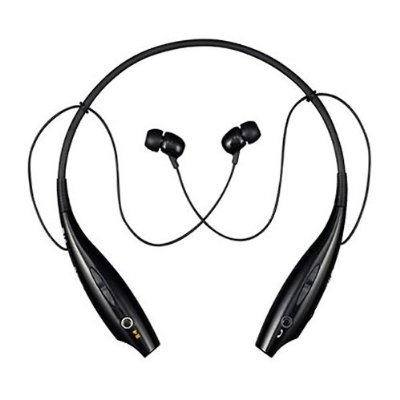 This Stereo Bluetooth headset delivers quality music via Bluetooth while also providing seamless call functionality. It wears around-the-neck and is lightweight and comfortable for all-day use. Its Magnetic ear buds snap into place when not in use and their are separate music control buttons on neck strap. It also has a Free BT Reader app (Android OS) that reads your incoming text messages in real time. Finally, a whooping battery backup of upto 10 hours of talk time and 15 days of standby time makes it a best buy.
Price: $45.46  |  LG Tone – HBS-700
5 Best Bluetooth Speakerphones
These Bluetooth Speakerphones amplify and direct audio to your ears for a comfortable hands-free experience. This type of Bluetooth Speakerphone is particularly ideal for Hands-free call answering during commuting in you car. Finally, we have compiled a Top 5 list of these  Bluetooth Speakerphones.
11. SuperTooth HD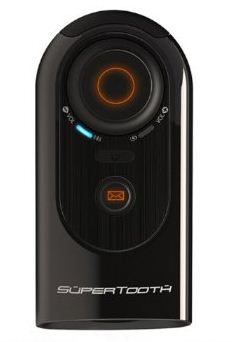 This super efficient Bluetooth speaker allows up to 20 hours of talk time and thousand hours of standby time and delivers noise free voice to your ears. You can use the device's voice recognition feature to make calls directly from kit. You can also hear the name or number of the person calling you with its TTS technology and answer or ignore calls accordingly with voice commands.
Price: $70.67 | SuperTooth HD
12. BlueAnt S4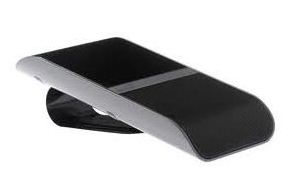 You can hear your incoming messages with the BlueAnt S4's Text to speech technology or simply answer your phone calls. The S4 features integrated A2DP streaming audio functionality, so you can listen to music or podcasts and hear turn-by-turn direction information from a GPS application on your phone.
Price: $41.39 | BlueAnt S4
13. Motorola Roadster 2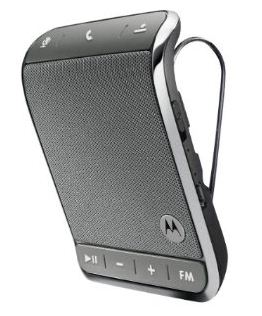 A stylish Bluetooth Speakerphone from Motorola with brilliant noise cancellation to clarify your voice even when you are surrounded by traffic noise. This Speakerphone features a unique and creative car finder that automatically marks your car when you move out for easy tracking via GPS. The device is fully responsive to voice commands and can be used to read or text messages.
Price: $64.10 | Motorola Roadster 2 
14. Plantronics K100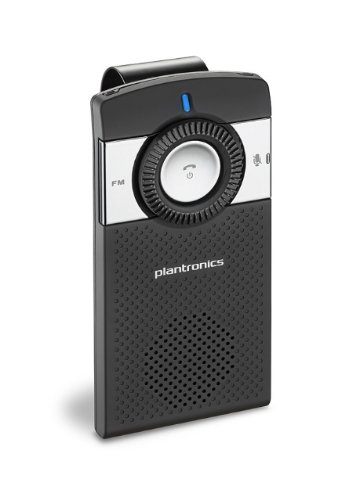 An elegant Bluetooth Speaker from Pantronics with Dual microphones and Digital Signal Processing (DSP) to focus on your voice and cancel out the noise and conversations around you. The A2DP lets you stream music, podcasts, GPS navigation and more from A2DP-enabled phones. It also features FM transmitter that plays your conversations and other audio through your car's speakers for and amplified volume.
Price: $40.99 | Plantronics K100 
15. Jabra DRIVE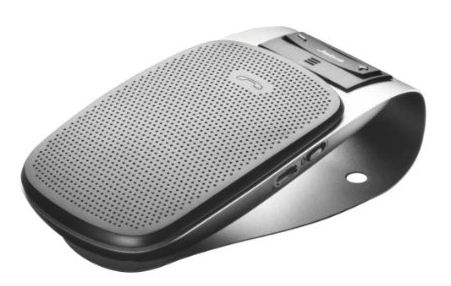 A stylish Bluetooth in-car Speakerphone  with DSP for Echo and noise cancellation and Voice guidance that announces battery level and Bluetooth connection status. The device is also capable of automatically adjusting volume and auto-pairing to mobile phone.
Price: $37.95 | Jabra DRIVE
If you want a bluetooth headset for your iPad, you might also like to checkout our earlier post about bluetooth iPad keyboards.