Gaming desktops have gotten more and more powerful over the years, as major technological advances in processing power allow for more highly detailed environments than ever before. Taking advantage of the highest settings in graphical and processor intensive games like Crysis 2 and The Witcher 2 means needing a beast of a CPU that can handle the game while having a video card that won't cause your FPS to crawl. Here are the five best gaming desktops released in 2013.
We are sure your are going to love these gaming desktops. If you like this post, you might also want to check earlier posts on best gaming mice and xbox 360 case mods. If you have a particular gaming desktop in mind that you would like to share, don't hesitate to leave a comment below.
CyberPower PC Black Pearl
Product Page | Price: $1,479 | Unboxing Video and Review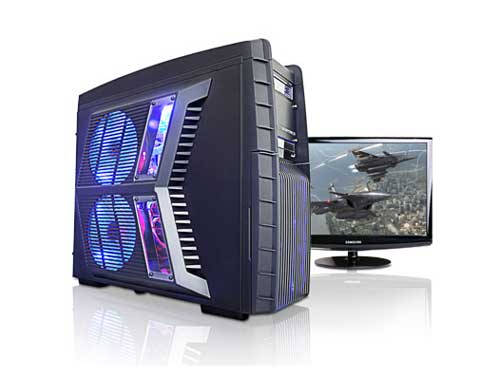 The Black Pearl is a monster of a gaming desktop even in 2013. It features an Intel Core i7-980X hexa-core processor clocked at 3.33GHz per processor. That's right, this beauty offers great performance with a whopping six cores. It also sports dual nVidia GeForce GTX 580 1GB cards, making the graphical processing power the best available on the market right now. The only downside of this configuration is the steep price which we think is justified provided others are much costlier and do more or less the same thing.
Alienware Area-51 ALX Gaming Desktop
Product Page | Price: $3,499 | Unboxing Video and Review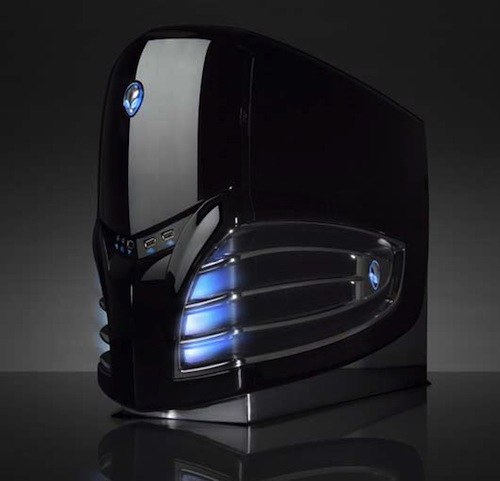 The Area-51 ALX is one of the best Dell desktop computers available in the high-performance category. It features a hexacore Intel Core i7-980 clocked at 3.33GHz with dual ATI Radeon HD 6870 cards ready to tackle whatever you throw their way. These cards are Crossfire compatible, so widescreen gamers will be pleased with the performance. We can safely say that Area-51 ALX is the best gaming desktop of 2013.
CyberPower Cobra Gaming Desktops
Product Page | Price: Starting at $1,555  | Unboxing Video and Review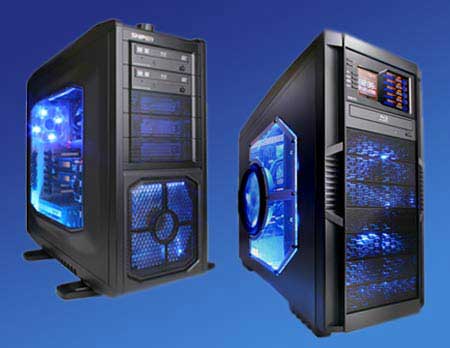 For gamers on a budget who want a great computer at a decent cost without sacrificing a lot of power, the cobra is the perfect beast. It features a quad core Intel Core i7-960 clocked at 3.2GHz per core. The video card is slightly sub par compared to those above, as it features a single NVIDIA GeForce GTX 570. Still, without waiting for a sale, this computer is a nice budget offering in the high performing category.
Origin Genesis Gaming Desktop 2013
Product Page | Price: $4,998  | Unboxing Video and Review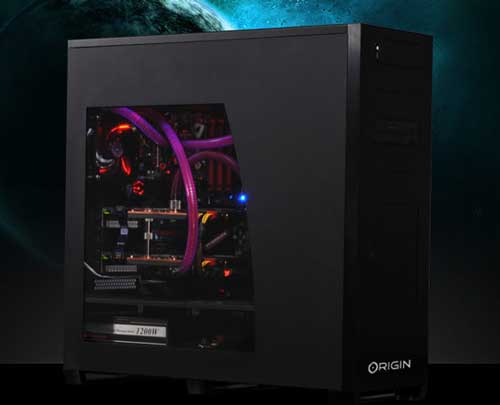 Previously the Genesis was the top name in computer gaming, but in recent years CyberPower has outclassed Origin releases. The Genesis features a quad core Intel Core i7-950 processor and a single NVIDIA GeForce GTX 570 for graphical processing power. Genesis is a good starter computer for anyone looking to get into gaming rigs.
Alienware Aurora ALX
Product Page | Price: $2,149 | Unboxing Video and Review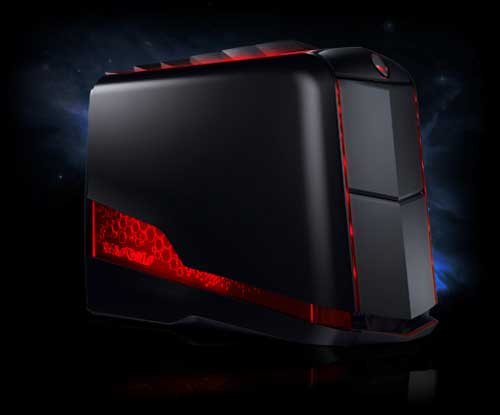 The Aurora ALX is the bottom of the top of the line, but that still puts it miles above standard offerings. This Gaming desktop features the less powerful Intel Xeon E5620 quad core processor clocking in at a modest 2.4GHz. The ATI Radeon HD 5870 was certainly one of the better performing cards of last year's lineup and still packs quite a punch in rendering graphically intensive games. The only downside of this powerhouse is that it is typically more expensive than the Genesis ranked just above it.