Technology has changed the way we use, perceive and learn things and thins in turn has drastically changed our personal, social and even professional lives. There is hardly any field where technology and especially smartphones have not contributed something of great value. Android platform is yet another gesture to take simple ideas and build them with creativity and expertise into apps for betterment of day to day life. Medical Apps for Android are specifically designed to equip medical professional, students or even common people with tools to explore and effectively use the vast medical knowledge and practice at ease.
We have looked for some of the Best Medical Apps for Android and collected them for your on this page. You can also find out 150 Best Android Apps on our earlier post. We have also collected some great qHD wallpapers and some of the Best Android Books as well.
Epocrates Rx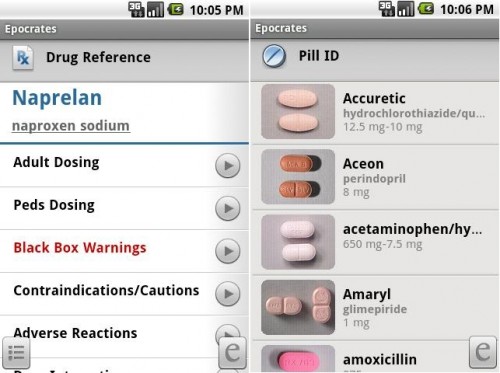 Epocrates is the number one Medical App used by American physicians. The main features of this app include reliable drug information, disease and diagnostic information, drug interactions, dosage, health plan formularies, thousands of drug monographs and much more.
Skyscape Medical App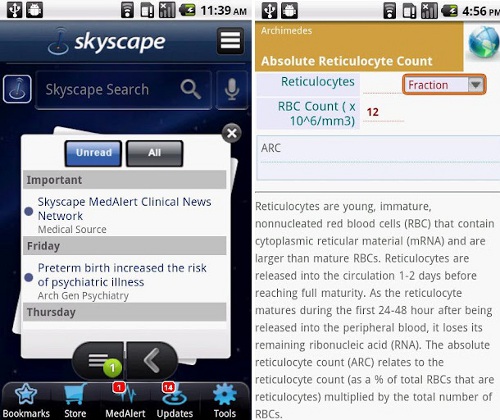 The owner of this App claims this app to be used by 2.3 million healthcare professionals  to access medical resources to gain information regarding drug information, medical calculators and clinical information on over 850 topics. You can also go premium to gain knowledge in 35 medical specialties from this one single convenient app. Other features include medical calculators; algorithms; interactive images; flowcharts; and frequent content updates.
Prognosis: Your Diagnosis
Prognosis: Your Diagnosis on Google Play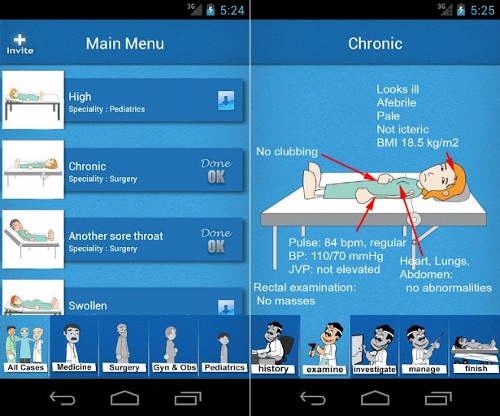 This android app is a fun way to investigate, deduce and diagnose complex clinical cases within minutes with its interactive cartoon-style narration. The app also can be used to prepare and get a gist of various professional exams and license test like USMLE Step 2 CS, COMLEX, NCLEX, CCRN and MCAT etc.
Medscape
Medscap Medical App on Google Play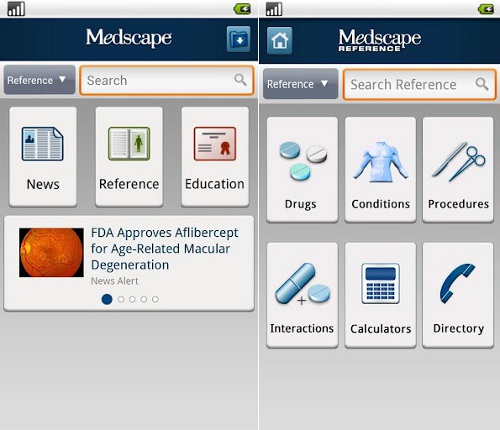 Medscape is a free Medical mobile app with more than 2 million registered physicians, nurses, students or other healthcare professionals. The app provides comprehensive knowledge, critical alerts and news in 34 specialty areas with an ability to share articles on Facebook or read them offline.  It also has a huge library of drugs, diseases, conditions, procedures with medical calculators and monographs.
PubMed Mobile
PubMed Mobile App on Google Play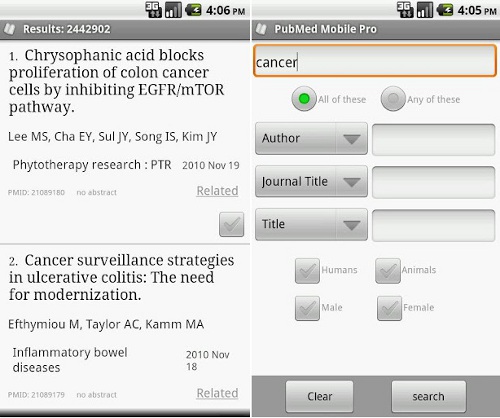 The PubMed database contains over 19 million citations for biomedical articles and life science journals and with PubMed mobile this huge information flows directly into your Android device under a single interactive app. You can search keywords with options, save the search query, save and email citations and also view abstract.