Apple iPad 2 is an expensive device and regardless of this fact, it has found its way into hearts and hands of a lot of people which makes standing out a little more difficult. While there are cases that provide a substantial protection to your iPad, there are also cases which besides providing appreciable protection also add layers of style, elegance, spiff  and functionality.
Different designers from around the world have given a treat to their loyal customers by providing classy, colossal and fashionable designer cases for iPad 2 and 3 that, besides providing quality protection also equip your iPad 2 with unique looks. Looking at the price tag of some of these cases may raise a brow but nevertheless when it comes to quality and standard, the aspect as little as price can be neglected.
1. Burberry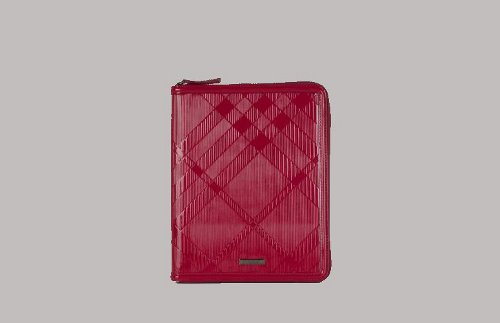 This delightful case from Burberry comes in Black Patent, Gold Oxide, Jet Blue, and Rasberry Sorbet each embossed with classic Burberry Logo. The case is actually made from Italian leather by expert artisans and with its zip closure your iPad 2 sits in safely and elegantly in this designer case.
Price: $475 Burberry Patent Check
2. Chanel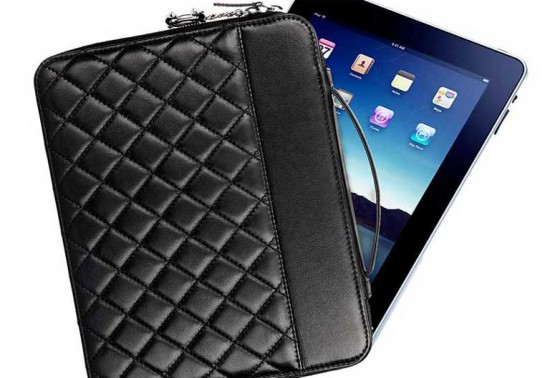 Chanel iPad Case, formally known as the Chanel "Mallette en cuir noir", typical of its brand name is an exquisite looking case made from finest grade leather and its elegance is markedly increased with quilted stitches dragging a lot of attention and envy.
Price: $1,555 Chanel iPad case
3. Cole Haan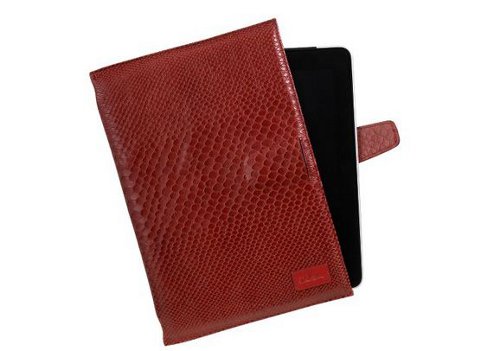 Cole Haan one of the most trusted millionaire brand has provided quality iPad 2 case for its loyal customers. This case is reasonably priced and exquisitely designed keeping in view the protection and style your iPad deserves. The case has a leather tab closure for compact protection and its external lantern red snake print makes it maximally appealing.
Price: $50 Cole Haan Tablet Sleeve
4. Marc by Marc Jacobs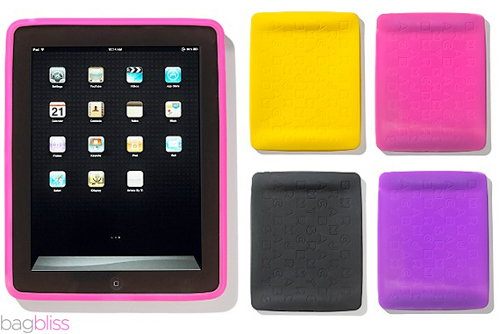 This vibrant iPad case made from silicone protects your iPad just well and will sure spark a smile on your face with its cheerful colors. You can choose from Hot pink, purple or other cool colors each embossed with jumbled logo and its precise fit helps you grip, slip in-out your iPad at ease.
Price: $26 Marc by Marc Jacobs Silicone iPad Cover
5. Rebecca Minkoff Shine Touch & Go Sleeve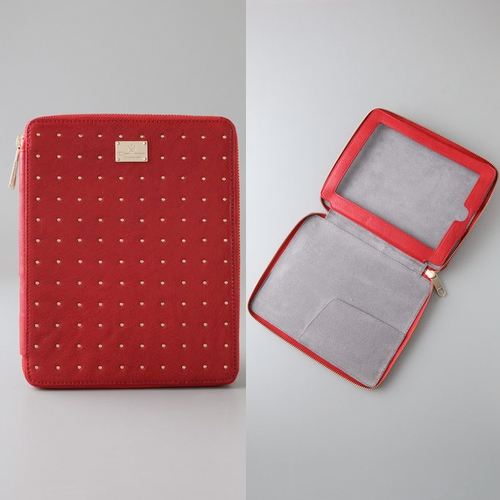 This lovely leather sleeve features tiny studs on the exterior and a zip-around closure. You can simply open it up and your iPad is right there to use. The case fits your iPad securely and its compactness helps you to carry it around easily during travel  or on a day to day basis.
Price: $125.00 Rebecca Minkoff Shine Touch & Go iPad Sleeve
6. Burberry Stiched Rafia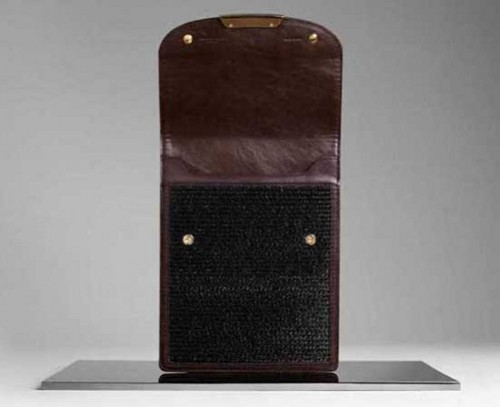 Although this case out costs iPad, it's Polished metal plaque engraved Burberry Prorsum logo and Rafia ribbons that are individually plated and cross stitched with soft leather pretty much make up for that extra hype. The case provides quality protection and spiff  for your iPad 2 as well as the New iPad.
Price: $595 Burberry Stiched Rafia
7. Gucci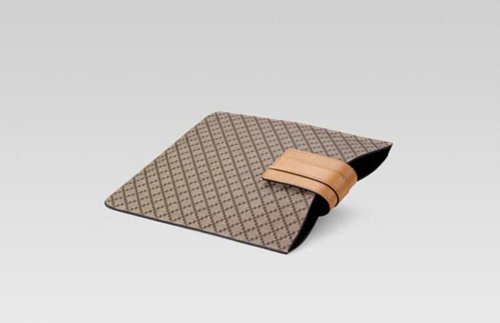 This simple but elegant case from Gucci provides a high end protection to  your iPad 2 while simultaneously its camel brown leather trim and hook-loop closure adds to its exquisiteness. It also has a internal suede lining to protect your precious iPad's screen from scratches, dust and other elements.
Price: $230 Gucci iPad 2 case
8. Louis Vuitton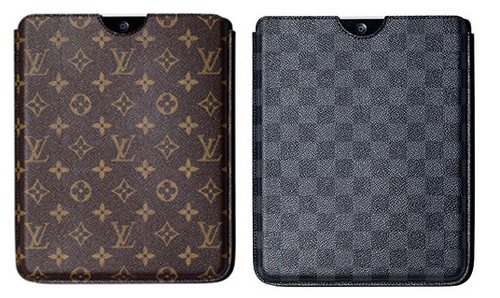 The range of these designer iPad 2 cases varies from covers, pouches, smart covers and flip cases with a varsity in color combination from Damier White to Monogram Brown. The rate start from $35 to and goes all the way to $1000. The rate and design have been deeply thought of, taking in mind the sensitivity and taste of each customer.
Price: $295 Louis Vuitton Luxury iPad 2 Case
9. Juicy Couture Quilted Shimmer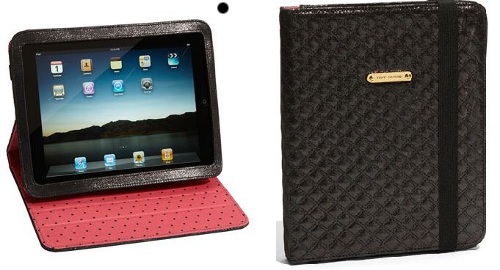 This unique iPad 2 case from Juicy Couture really shimmers with its special leather which is textured with allover quilting for maximum style and protection. It features a elastic strap closure which secures your iPad compactly and also folds efficiently to be used as a comfortable viewing stand.
Price: $128 Juicy Couture Quilted Shimmer iPad 2 Cover
10. Oscar de la Renta Clutch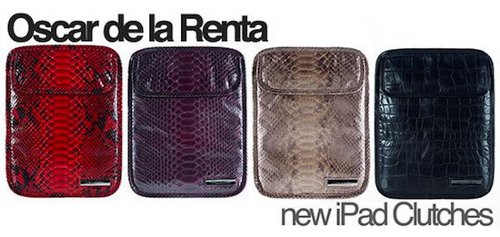 Oscar de la Renta Clutch needs no introduction. One of the most renowned designers brings you a colossal cover for iPad. Oscar de la Renta lives and breathes fashion and combines it with function with these exotic and upscale iPad Clutch designs.
Price: Starting $290 Oscar de la Renta Clutch for iPad
You should also check expensive iPad cases that we wrote about a few weeks ago.