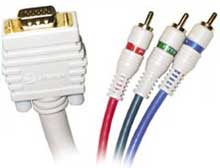 Laptops and PC's have done there job very well from the past decade but, nevertheless every now and then one feels it pretty annoying to have to spend hours trying to connect Laptop or PC to a bigger and more dynamic display without any success. Although many people succeed, but still they complain of bad image quality or text clarity. So, in this post we have collected different methods on how to connect your Laptop to TV.
If you like this post, make sure you check our earlier posts about best cydia apps and PS3 coffee table.
Step 1: Know Your Laptop
First off, check which type of Port you have on your Laptop/PC. There are 5 types of Jacks or ports on a Laptop/PC via which you can connect your laptop to TV
1. S-Video
2. Composite/phono plug (RCA)
3. Video graphics array (VGA)
4. Digital video interface (DVI)
5. High-definition multimedia interface (HDMI)
Below we have collected images and some information about these different types of ports and how to connect laptop to TV.
1a. S-Video Port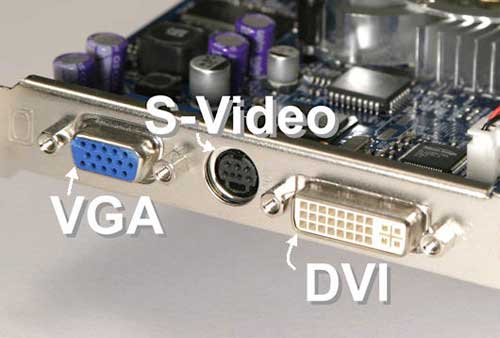 S-Video stands for Super Video. This is an advanced analog connector which is most common and easy to use of all the connectors. The connector is a 4 or 7 prong round Plug which looks just like those seen in old TV cable installations. There are also separate audio connectors for better audio quality. There is also a RCA to S-Video cable, which is a special laptop to TV cable, which can be used when you have RCA jacks on one device and an S-Video port on the other.
1b. Composite/phono plug (RCA)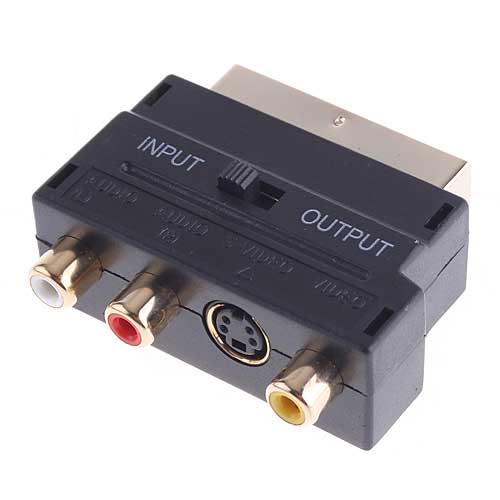 This Connector is sometimes also called as Phono Plug connector. This connector is used for analog audio and video components. This one is the easiest way to connect and has three round, colored sockets — left audio is white, right audio is red, and composite video is yellow. These are standard jacks on older TV's and laptops.
1c. Video graphics array (VGA)
These cables are used to transfer analog signals plus display and graphics data. This is the cheapest way to connect your Laptop/PC to your TV but there is a drawback with this 15-pin connector that this connector is not compatible with a standard TV but only with a HDTV.
1d. Digital video interface (DVI)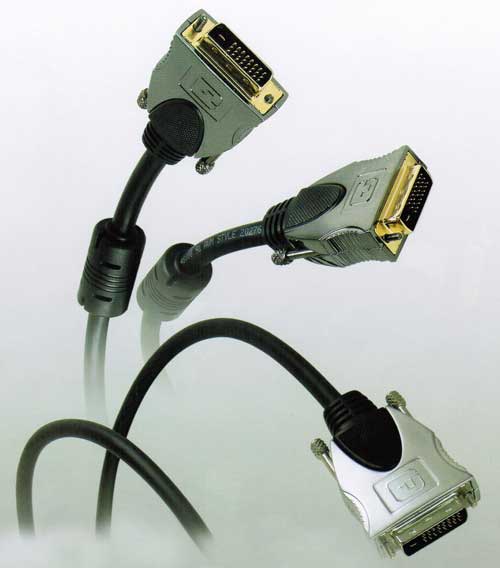 Although this cord is not cheap but it features better video quality because it uses Digital signal . It is rectangular with 24 pins arranged in three horizontal rows of eight pins for digital video; separate RCA analog audio cables fit into white and red plugs. This Connector is compatible only with HDTV and its ports are commonly found in Macintosh laptops which are sometimes smaller than usual DVI ports an need an adapter which usually comes with the laptop.
1e. High-definition multimedia interface (HDMI)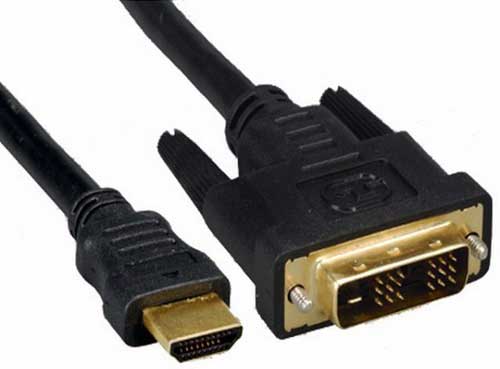 These are the only Cables which do not require additional audio cables and are compatible only with HDTV's. The port is half the size if DVI port and has 24 pins arranged in three horizontal rows. Also, there are no computers that have HDMI ports but you can use a DVI to HDMI converter.
After you have picked up the right connector for your Laptop/PC there are two things you need to do next.
Step 2: Adjust Aspect Ratio
For PC's you can adjust the aspect ratio in Control Panel>Personalization then adjust the double display option. Macs should be able to do the same automatically If they don't, then go to System preferences>Displays>Detect displays.
Step3: TV Video Source
Once you are finished with your laptop/PC, Power on your TV and the select the input source with usually a button called TV or input source. That's it. This all you need to know for how to connect laptop to TV.