Apple iPad is a gadget of choice for every profession because of its efficient battery backup and functionality.  Yet, many people buy an iPad for its looks, elegance, design and uniqueness. To add another layer of sophistication and personalization – hundreds of unique, sturdy, stylish, protective and functional cases have been manufactured by accessory aficionados.
Metal iPad cases belong to the category of iPad cases that provide  rugged protection and the metallic finish just makes your iPad look and feel tough. These cases come in various styles and designs from which you can choose from depending on your personal preferences. While some of these solid, rigged cases are simple, others are sophisticated and some other functions like keyboard and much more are thrown in for maximum productivity.
We are going to list the 5 iPad metal cases we think are best in the class. You are going to like this list if you are looking for a metal case for your iPad.
 Zagg Logitech Keyboard iPad 2 Case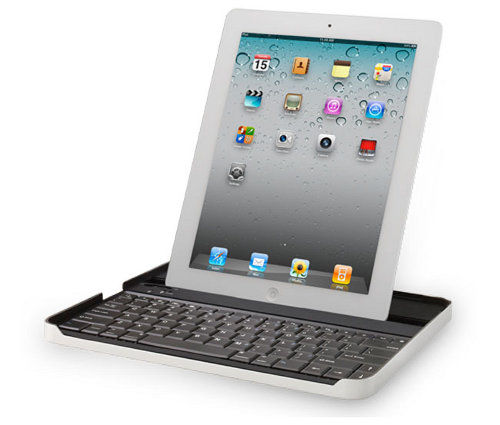 This award winning smart and sleek case made exclusively for iPad 2  equips your iPad with impeccable protection, style and functionality. Externally, you can observe the expertise of the artisans with the seamless bead-blasted anodized Aluminum finish that blends well with iPad's original design. You also enjoy other appreciable features like, low profile comfortable stand, a completely functional Bluetooth keyboard, smart cover feature and much more.
Price: $99 |  Zagg Logitech Keyboard iPad 2 Case
Pdair Silver Metal iPad case

This case provides high end protection from bumps, scratches etc. to your iPad with its Anodized aircraft-grade aluminum and is surprisingly light weight. The case further adds to the protection aspect with a Neoprene inner lining that in-turn also contributes to better shock-absorption.
Price: $79.00 | Pdair Silver Metal iPad case
HardCase HD (Heavy Duty) iPad Case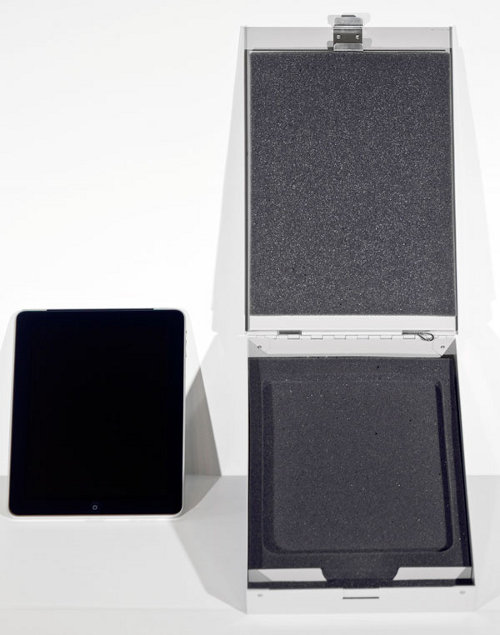 This case has been proficiently made from Heavy Duty aluminum to provide protection and comfort for your iPad. It also features a thick inner foam for better shock abortion during accidental bumps. It has a ingenious spring loaded flip which apart from protecting your iPad's screen also acts as a writing plate to hold down documents.
Price: $69.95 | HardCase Heavy Duty iPad Case
BoxWave iPad Armor Case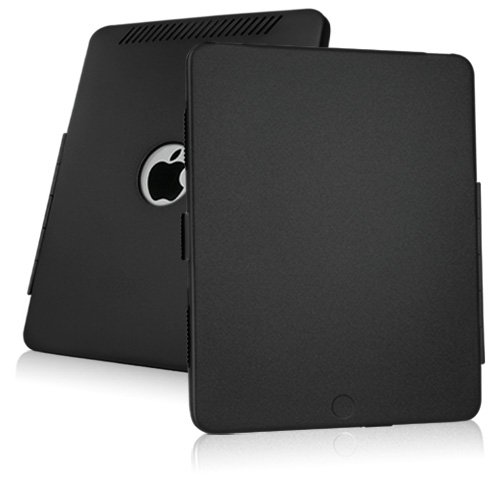 This case made from light weight aluminum comes in Jet Black and Metallic Silver with a dual hinge that folds all the way back to be used as a comfortable stand. It is precisely cut to ensure access to all the ports without compromising the actual spiffy feel of an iPad.  In addition to quality protection of air craft grade anodized aluminum the case also has an inner soft lining for protection against scratches, dust, bumps etc.
Price: $39.95 | BoxWave iPad Armor Case
Aluminium KeyBoard Buddy iPad case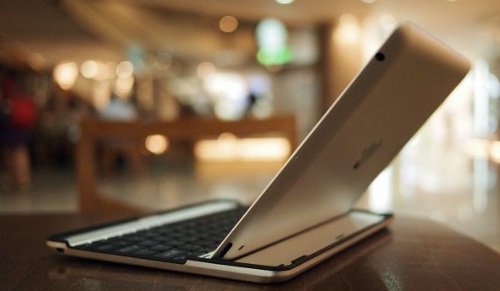 This reasonably priced multi-functional metal iPad case is made from aluminum with a high grade finish to match the exquisite design of your iPad.  It allows you to enjoy typing and viewing your iPad at comfortable angles with its unique hinge. Keyboard is responsive and comes with some extra functions  like media control and much more. Also, you can use the unique hinge technology to move the keyboard out of sight and enjoy using your iPad the way it was meant to be.
Price: $49.99 | Aluminium KeyBoard Buddy iPad case
Did you like this list of iPad metal cases? You should also checkout our massive list of designer iPad cases and executive iPad cases.