We love our iPhones. They connect us to friends and family, entertain us, help us to schedule our day, also let us capture the world around us. All till our iPhone runs out of battery.
To avoid "battery low" situations in future. We have pulled together the list of charging options for iPhone 4 when we are on the go. The 5 best car charger options for iPhone 4.
THE BELKIN TUNECAST AUTO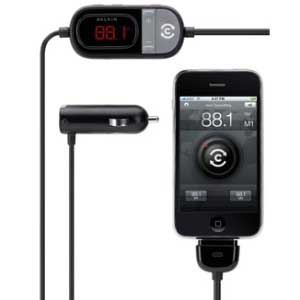 This beauty allows you to listen to your iPhone in the car, while it charges.Dont be surprised if it outlives your iPhone.Belkin is famous for durability of its products. If you are looking to use your car charger frequently. Then you need something durable such as this. The Belkin charger will work with your iPod as well. The Belkin charger is listed as an official product on Apple site and comes at a price of around $ 60. [Product Page]
THE KENSINGTON POWERBOLT CAR CHARGER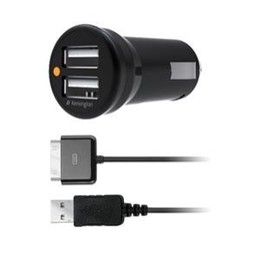 Give your iPhone a fresh charge while you are driving with the powerbolt charger from Kensington .The device generates 2.1 amps to provide quick charging to your device. The design blends nicely into your car's interior. The device also has a detachable cable for charging and synchronizing from your pc.
Other than iPhone 4 the device is also compatible with ipad ,ipad touch, iPod Nano(1st,2nd,3rd,4th gen),iPod classic, iPod mini.The price of the device is roughly around $ 20.
Price: $18.53 | Product Page
THE CELLET RETRACTABLE CAR CHARGER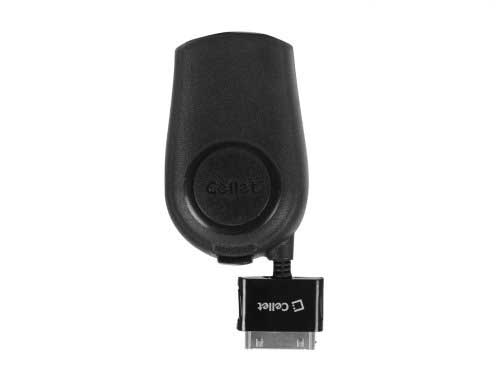 Cellet retractable car charger for iPhone 4 is designed to power up your phone quickly and safely. Its 1 AMP output provides quick charging of your device .Short circuit prevention by an IC chip prevents overcharging of your device and automatically switches to power saving mode upon completing the charge. Its compact design makes it very convenient to be used in car. With the rapid retract button located on top of the device, press down to retract the full length of cable. The device is also compatible with iPod. It comes at a price of around $ 10. [Product Page]
SCOSCHE DUAL USB CAR CHARGER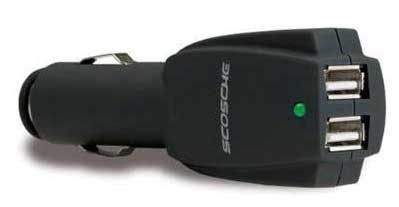 This fantastic product from SCOSCHE allows you to charge two USB devices at the same time. Simply use your normal USB charger and plug it into this unit. Apart from iPhone 4
It supports all most all USB devices like iPod, PDA's, BlackBerry, Android and more. This charger allows two of your devices to be simultaneously charged while utilizing only one of your cars valuable 12 v DC power sockets. The dual port interface uses your existing USB cables to let you plug in and get charged. Each port provides 500 MA of power for a quick and efficient charge. The price of the device falls under $ 15.
Price: $9.99 | Product Page
GRIFFIN POWERJOLT CAR CHARGER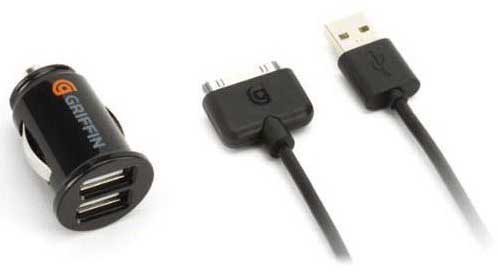 Charge your iPhone or iPod during car trips and arrive with your battery full charged. The device charges your iPhone 4 through your car's 12 V power outlets whether it is playing music or in standby mode. THE 2 AMP automotive blade type fuse protects against spikes and surges and is easily replaceable. The price of the device falls under $ 20.
Price:  $14.15 | Product Page