We all love our MacBook and MacBook Pros to the point that we don't want a single scratch on them. Many people I know use those InvisibleShield and BodyGuardz we are all familiar with. The problem with these is that they get dirty, yellow and after a few weeks, their edges get dusty. Many prefer to just put on a cover when the MacBook is not in use. Many like a invisible hard case that can be removed and put back on at any time.
Many people just want to protect their MacBooks while taking it from one place to another, when it is not in use or when there is too much cold at night makes the aluminum body of MacBook Pros untouchable in the morning. This is exactly where MacBook and Macbook Pro sleeves come into play.
MacBook sleeves are just what the name suggests, they are cool looking sleeves for your favorite device. When you want to put a Macbook or Macbook Pro inside, just slip it in. When you want to use the Macbook, slip it back out. Simple as that.
With that said, some sleeves are always going to be better than the others. We have collected 20 such sleeves that will help you protect and cover your MacBooks while at the same time make it cool to look at. You might also like iPad cases or Mac wallpapers list that we compiled a short while back.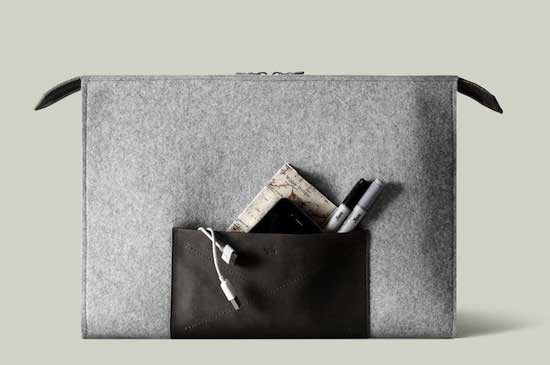 All in one Laptop Folio. It can hold a Macbook, books, iPod and an iPad.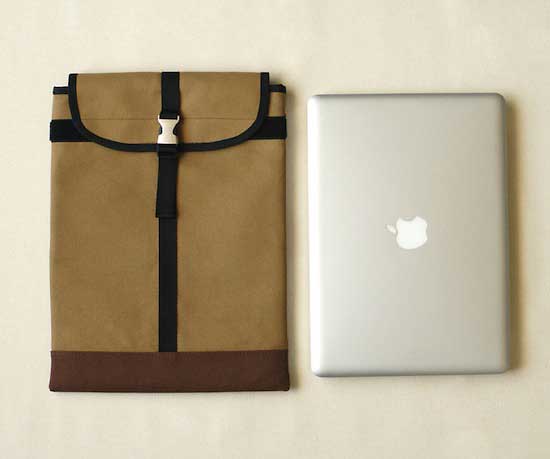 13″ MacBook Sleeve – durable canvas sleeve with metal closure – Amber/Brown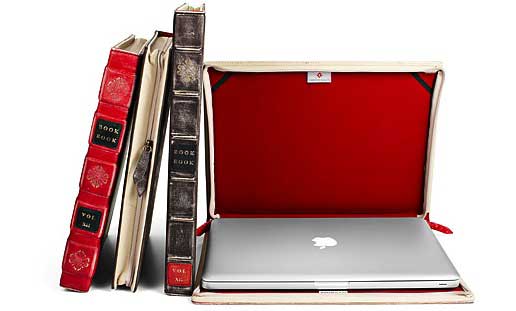 BookBook cases are known for making your iPads and iPhones look like you are holding regular book. MacBooks are no different. BookBook sleeve adds an extra layer of protection to your device while at the same time making others believe that you are actually reading a book.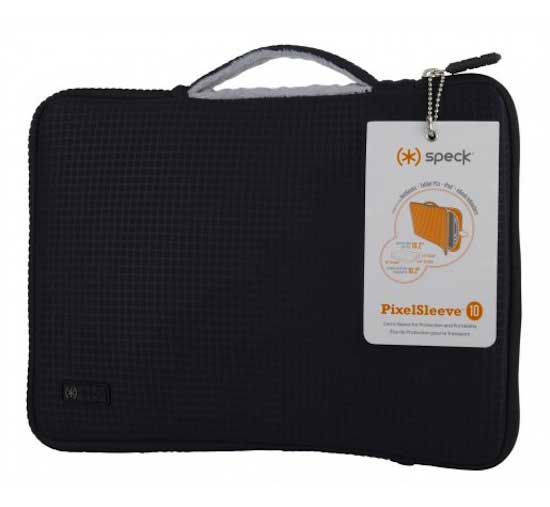 PixelSleeve for iPad and MacBook.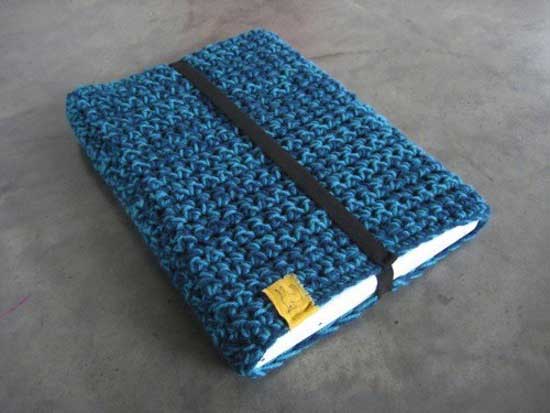 Black Eyed Sheep is a woolen, hand made sleeve for  13 inch MacBook Pro and Macbook Air.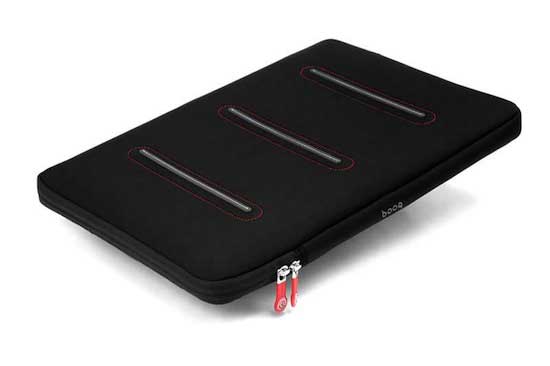 Taipan Skin is yet another hand-sewn sleeve for 15/15.6 inch Macbook and Macbook pros. It is the slickest defense against scratches and excessive wear. Hand down the best protection a Macbook can get inside a hand-sewn cloth.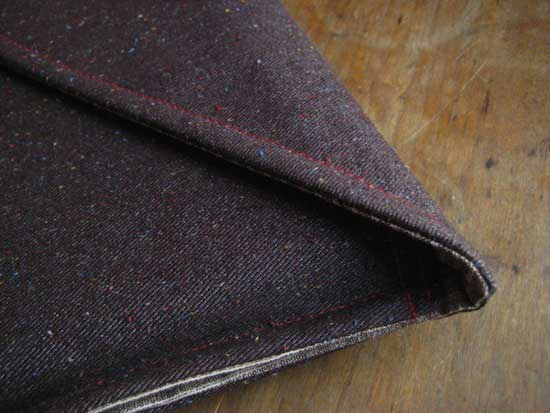 Macbook Envelope is a sleek, hand-made sleeve made in the shape of an envelope. You can use it on either a unibody  Macbook pro or a regular Macbook.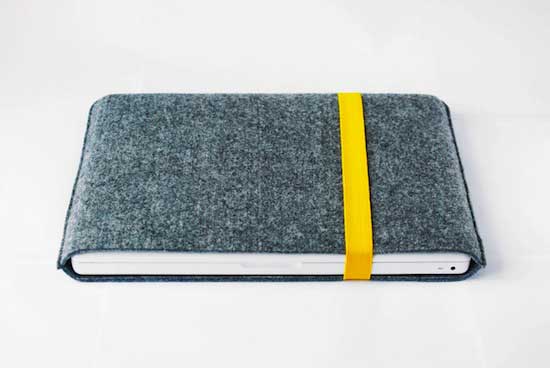 This great quality sleeve for Macbook will hold the device tighly while at the same time feels good to touch.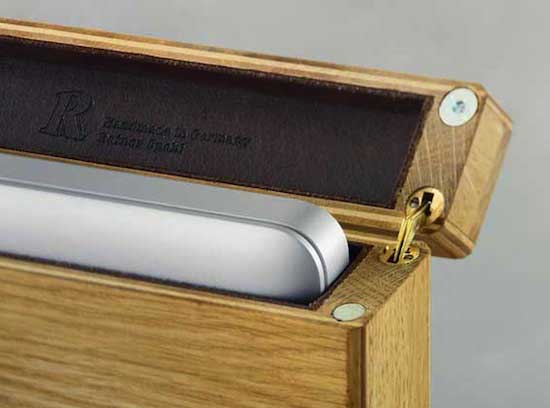 Wooden Macbook Pro casing-cum-sleeve will hold your Macbook safely and protect it from dents and scratches. This case has leather lining and magnetic closing device. It is perfect for Apple MacBook Pro 13, 15 and 17 inch.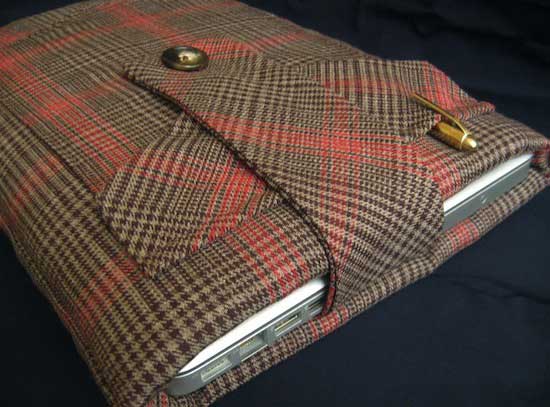 This Rathbone vintage sleeve has oversized front pocket with button-flap. It features a button strap closure. The front Pocket also has a special slot to hold your pen or an iPad stylus because this sleeve can hold that too. It is a Handmade sleeve with vintage glenn plaid fabric, and vintage buttons.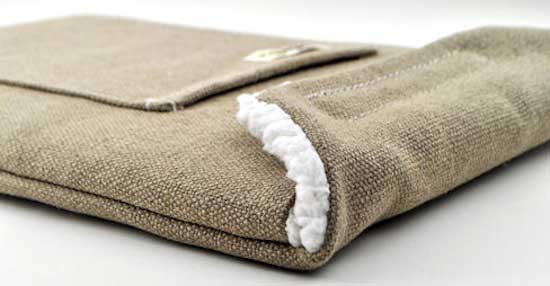 This Uintah MacBook Sleeve comes for all Macbook types and sizes. It provides solid protection from scratches, dents and shocks. It also features a pocket to hold your charging adaptor.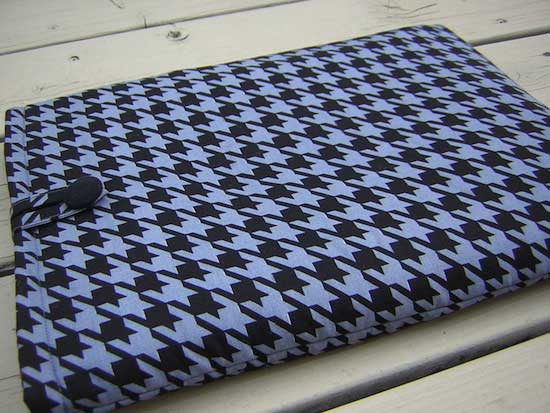 Macbook Pro 13 Case, MacBook Sleeve, Laptop Bag, Padded Cover Blue Houndstooth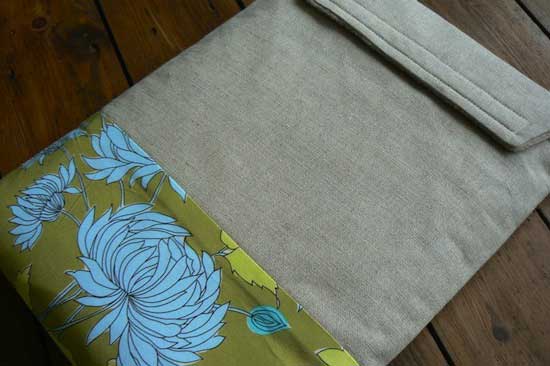 MacBook Sleeve in Chrysanthemum floral and linen fits 13″ Macbook/Pro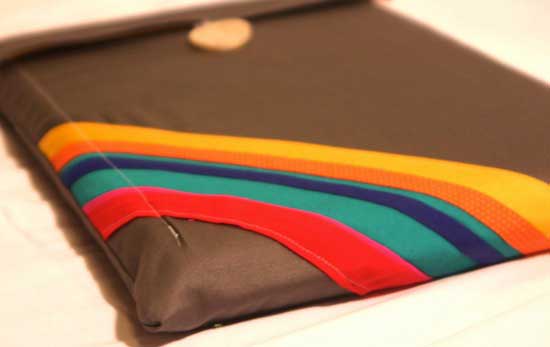 13 inch MacBook sleeve/laptop sleeve in Gray Multi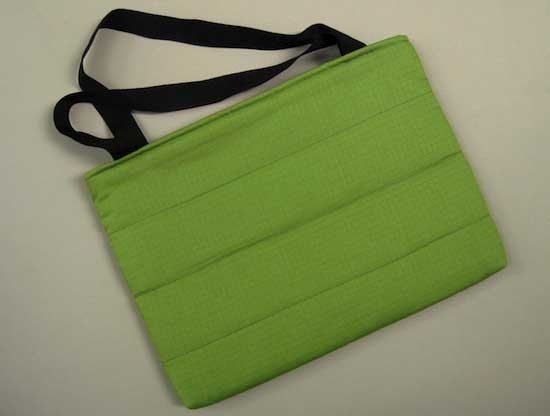 Laptop Bag / Laptop Case / MacBook Sleeve. Comes in green color.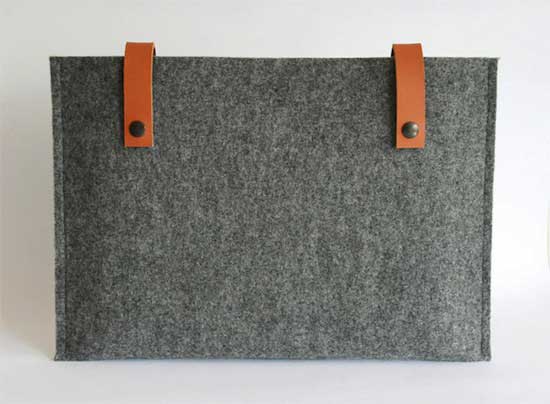 13.3 Inch MacBook Sleeve – Grey Wool Felt.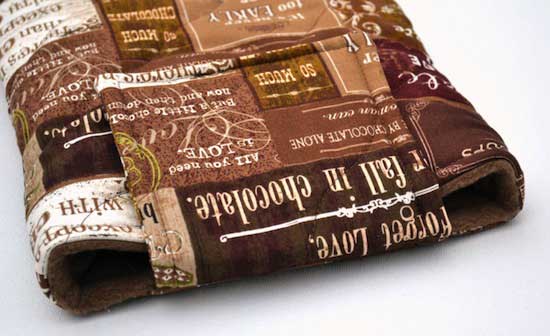 13 inch Laptop MacBook Sleeve – Quilted Chocolate Lovers Love.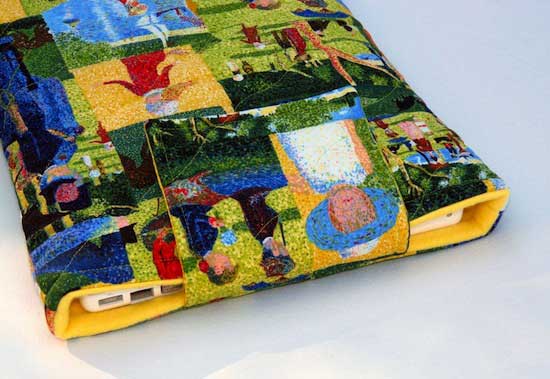 15 inch Laptop or MacBook Sleeve in Quilted Sunday in the Park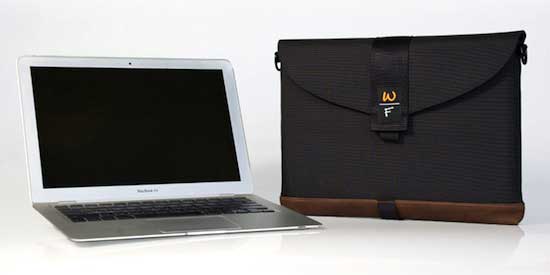 Laptop SleeveCase comes in Over 100 different sizes and a leather trim option.
foofbag MacBook Pro 15″ Sleeve – Tsunami case.
We hope you liked our showcase. We would love to hear back from you. Let us know which one you liked the most.