There are many stock Android apps available on Android OS devices and most of them do justice, but when it comes to music, it never is enough. Even though, almost all Android devices have a built-in Music Player, but it usually doesn't fulfill all the audiophile's needs,  so the developers have adequately managed to help here.
There are so many music players available in the Play Store that finding an ideal app that fulfills all your music appetite becomes daunting. In this post we have tried to make a comprehensive list of just the five best Android Music player Apps and after trying many apps for over a week we came up with this list and we are sure you will choose one of them as you default music player for the rest of your music player experience on Android.
You might also like Best Android Apps and qHD Wallpapers for your android mobile phone.
1. Winamp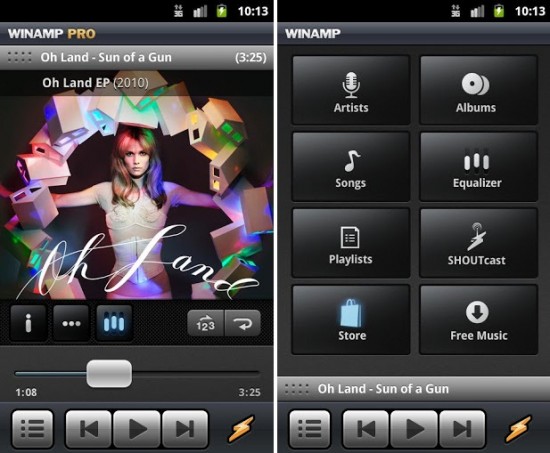 If you want quality music experience with compact and easy-to-use interface then this app is your best bet. With the ability to play, manage and sync music from your Mac or PC and to import iTunes library this app will sure land as your default Android Music player. You can also access thousands of radio stations with Shoutcast, browse for lyrics, customize home screen and there certainly is no match for the  in-built equalizer.

One of Google's very own effort to bless Android users with quality music and media management. This app is aesthetically better than most of the Android Music players with it's simple but beautiful UI, widgets and controls. You don't have to worry about syncing or running out of storage space because Google Play Music will take care of it by storing all your music online.
3. PowerAmp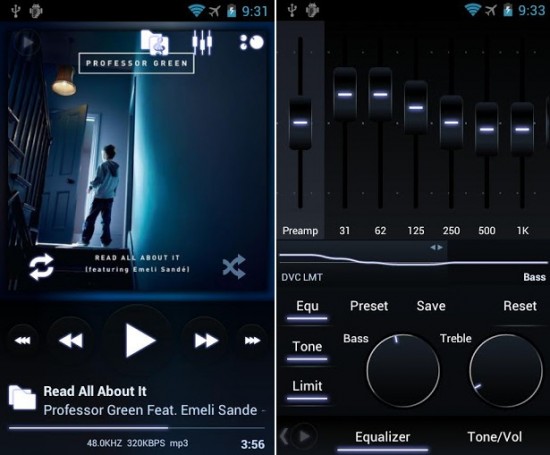 PowerAmp comes with a 15 day trial and its enormous features will set you to go Pro within the trial span. Poweramp can play more than just mp3 format files like mp4/m4a ogg, wma*, flac, wav, and more. Other features include 10 band graphical equalizer, bass and treble control, stereo expansion, lyrics support and everything you could possibly imagine in a music player.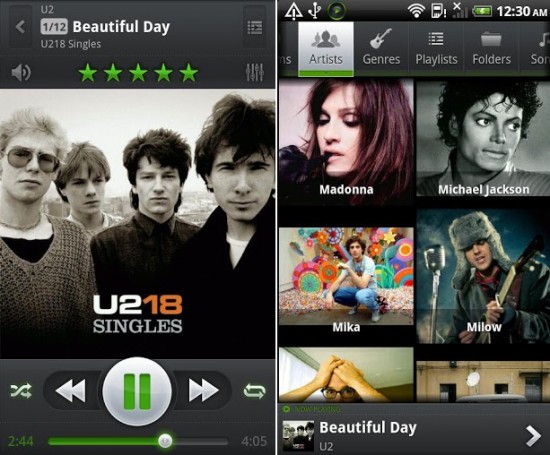 PlayerPro Music Player is a complete media solution and a plays music as well as videos. The interface is clean, intuitive and comes with visual equalizer, smart playlists, enhanced audio experience, sleep timer, swipe gestures and an huge array of other features to  expand and ameliorate your overall media experience.
5. TuneWiki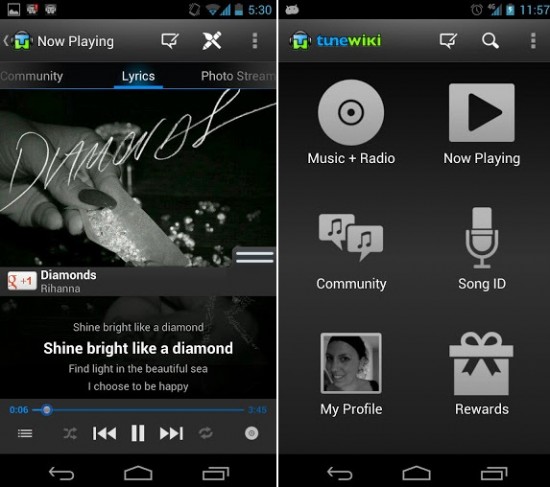 This is a decent music player app for Android with adept lyrics browsing functionality. The app shows scrolling lyrics along the song and can translate it into 40 different languages. You can also browse and discover new music by visiting the TuneWiki community and check trending music and lyrics.