If your phone gets stolen or broken, how much time do you think it will take you to retain all your contacts? May be months. But you might be thinking if this cost much or will it be secure, the Verizon comes with the answer, Verizon wireless backup assistance. The Verizon wireless backup assistance is completely free and secure. Every Verizon phone has the backup assistance built right in it. Just login and signup, it will back up all your contact which will be accessible only to you. You can also restore the phone or might buy a new one, this will work with all. Once you got started your contact will be backed up every day so if your phone got broken, stolen or you switch to a new model you could easily access all your contacts.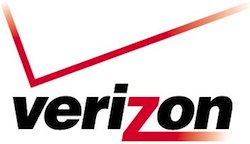 Moreover the Verizon backup assistance also provides you with the facility to edit, delete, print or add anything in your contact online and can send the changes to your phone. You can also import the contact by sync your phone with the online backup or could export the contacts to the online backup.
How to use Verizon wireless backup assistance:
Verify if your phone is compatible or not
The Verizon wireless backup assistance is compatible with nearly every device including basic phones, androids and blackberry. If you already have a Verizon account than you can go to Backup assistance media store page to see compatibility of your device.
You can register your device here: register
Backup compatibility issues with the devices:
Basic phones: Backup assistance is compatible with all the basic phones.
Androids: It is available on all the android devices, except for Motorola Droid and Devour or Droid Eris by HTC.
iPhone 4: It is presently not available for iPhone 4.
Blackberry: Available on all phones except for the older one, so, if you are upgrading to Blackberry then it would not be a problem.
Windows mobile: Backup assistance is not available on the windows mobile devices.
Palm OS: it is also not available on the devices supporting palm OS.
Once you found that your device is compatible with the Verizon wireless backup assistance, now you can proceed to next step.
How to install and setup backup assistance:
The backup assistance will be already installed on the Android and Blackberry devices, but on the basic phone you will need to access it through Media Center. Go to Media Center click on the browse and download then select backup assistance and download it. Also see how to activate Verizon Phone.
Now once you are done with the setup you will want to backup your contacts. This can be done in two ways: by manual backup or scheduled backup.
Manual Backup: You can backup all your contacts manually.
Open the backup assistance in your device.
Now select backup now.
(The process may vary depending upon the device.)
Scheduled daily backups:
Open the backup assistance application.
Select the option and then schedule.
The application will provide you with four timing options; morning, afternoon, evening and late night. You can choose whatever suits you. The device will create a backup at the specified time if any change occurs.