We know that many of you bought an iPad just to play games on it and why wouldn't you. iPad has some amazing gaming capabilities and runs games that haven't even launched for the competition. Playing games on an iPad is fun and addictive at the same time. Many developers have released some addictive iPad games that will keep you glued to your device hours at a time.
Many of the games showcased here take advantage of the A5X processor of the (new) iPad and these games run amazingly fast even at the retina resolution that the iPad 3 has.
1. Angry Birds HD
Angry birds is the most famous and most played games on iPhone, Android Smartphone, PC but it is cooler and more fun to play on your precious iPad. It has everything to keep you occupied and desiring until you move a level up.
2. Angry Birds Space HD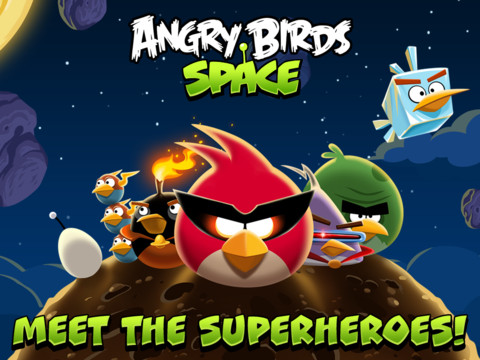 Another Addictive version of Angry birds by Rovio ranked number one in 99 countries. This game in the making was helped by NASA to let you enjoy gaming so Sky is no more the limit. You enjoy new birds, new 60 interstellar levels on planets and in zero gravity with new super powers and spectacular gameplay.
3. We Rule GOLD for iPad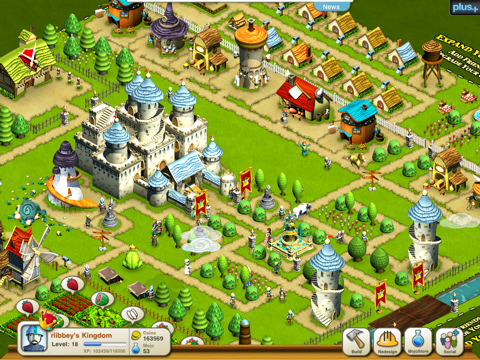 This extremely addictive social game with millions of members is brought to you by ngmoco, LLC. This game keeps you occupied and feeds on your creative impulse and managerial skills so you can create your own vibrant world with over 750+ buildings and decorations, with new content released each week.
4. Plants vs. Zombies HD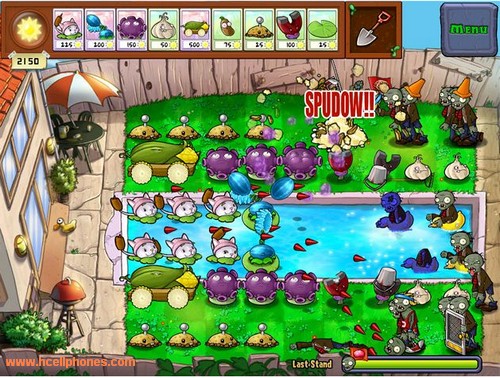 Brought to you by the creators  of  Bejeweled, Peggle, Zuma and Bookworm this  game was in the list of 20 games of the year. The game basically presents you with  Zoombie invasion and you can defend yourself with arsenal of 49 zombie-zapping plants that will slow down, confuse and mulchify all 26 types of zombies before they reach your door.
5. Dizzypad HD
This free HD game for iPad from Nimble LLC allows you to play classic Dizzypad in luscious high resolution with 30 unlockable frogs and plus+ awards and leader-boards. Not only this, the game can also help you sharpen your wits with  matchmaker  to pick up pair of frogs fro extra score and bonuses.
6. RAGE HD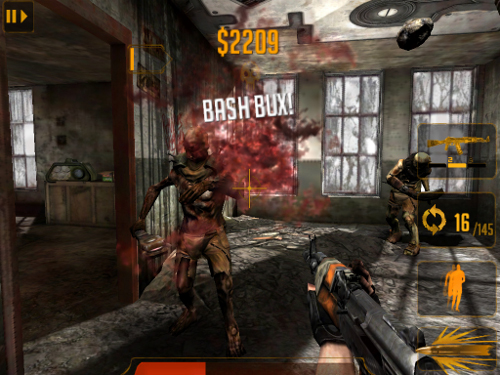 RAGE HD is an awesome FPS game for your iPad which uses id Tech 5 engine house and high-resolution screen to present you with impressive graphics and addictive action. The concept is post apocalyptic where you have to ruthlessly kill zombies and mutant Bash TV.
7. Mirror's Edge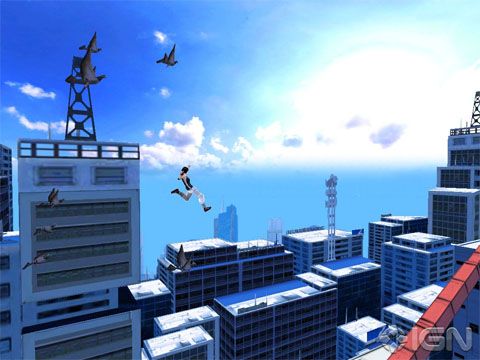 This freakishly addictive game from Electronic Arts is an exclusive virtual replica for adrenaline junkies. The game features Faith Connors as a main character who is an underground "Runner" and must stop a deadly threat in a "perfect society" full of sinister surveillance and relentless pursuers. Its crisp visuals and sharp game-play makes it one of the fairest games on iPad.
8. Falling Fred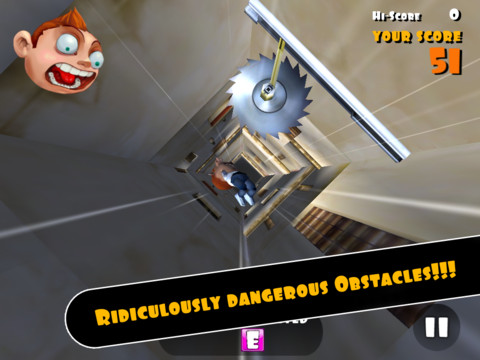 Falling Fred by Dedalord S.R.L  features Lead Fred falling from 28 different hazards and all you have to do is avoid unexpected hindrances so you don't smash your head or strap it off your shoulder while you are at it. Also, game has optimized Amazing 3D sounds to keep you occupied and consumed.
9. Crazy Penguin Catapult 2\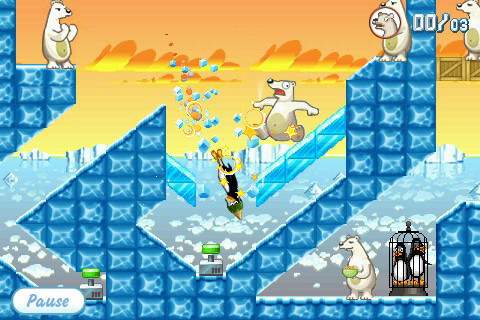 This free game for your iPad is created by Digital Chocolate, Inc. and all you have to do is plunge courageous  penguins in South Antarctica  so that they can fight with voracious polar bears. With full version you get 50 new levels while unlocking crazy penguin power-ups including Grenade Penguin, Houdini Penguin, Bear Seeker Penguin and more.
10. COMMAND & CONQUER RED ALERT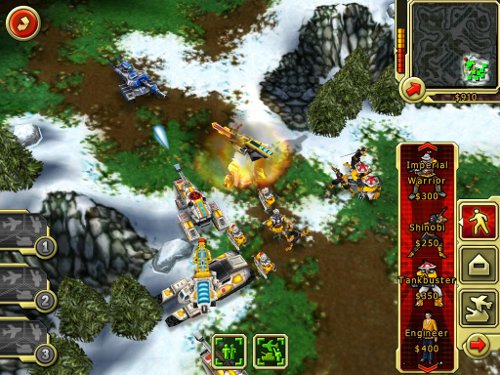 Another awesome game from Electronic Arts  with overwhelming RTS firepower and superior HD-quality graphics. The game has an exclusive reactive combat system that plunges you into the action with the triple-touch Selection Box, allowing you to quickly choose and send combat units into battle.
 11. Let's Golf HD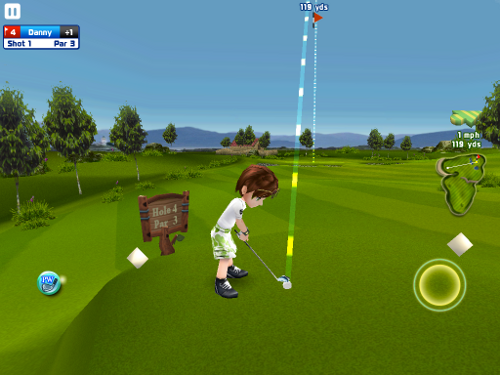 The "greatest game ever played"  is now on your iPad to let you enjoy and challenge your opponents. You can play Golf at places no one has ever played and compete with up-to 4 golfers online or locally (via Wi-Fi or Bluetooth) and even if they are not online you can still challenge them with your new high score.
12. Brothers In Arms2: Global Front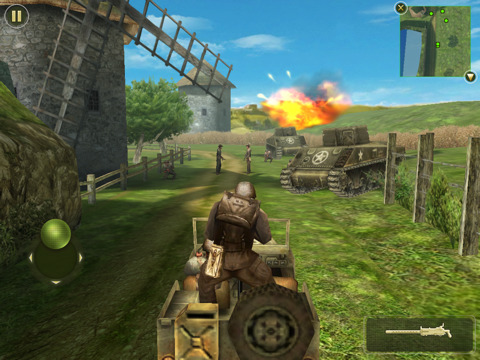 This another FPS game from Gameloft keeps your adrenaline high with instant multi-player or story mode action of WWII. You can challenge up-to 5 friends online on five maps in 3 different modes plus you can also connect locally via Bluetooth or Wi-Fi.
Brothers In Arms2: Global Front
13. Iron Man 2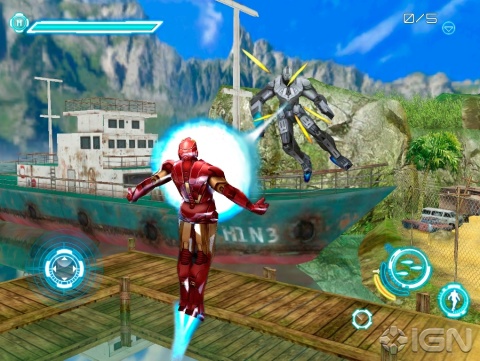 Yet another addictive iPad game from Gameloft which equips you with weapons, armor and action typical of Iron Man movie. You can either play as Iron Man for speed and agility or War Machine for maximum firepower. You can totally choose between complete aggressive attack and intellectual melee mode.
14. Need For Speed SHIFT 2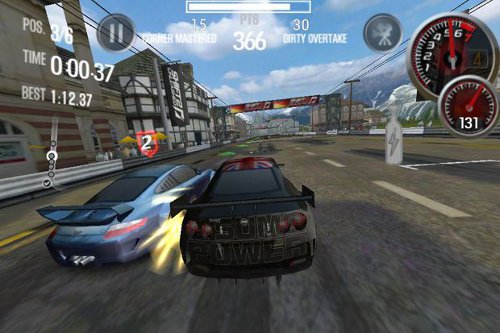 This is much better in many aspects than its already colossal predecessor. You can  experience high velocity action and eye-popping graphics on your iPad better than ever. Also, in this version three new tracks have been added and like always with extra credits you can customize your car's acceleration, tires, suspension and much more.
15. Geometry Wars: Touch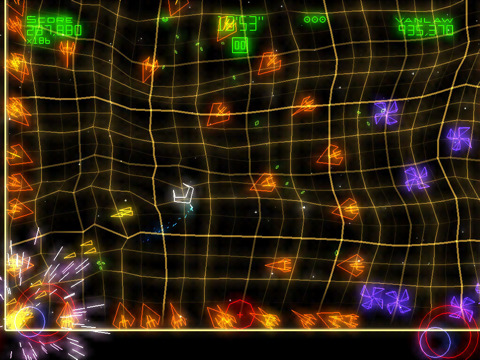 Experience the non-stop shooter experience with this successful arcade game that immerses you into the game by using higher graphics and faster processing.  In addition to usual gaming modes the Activision Publishing, Inc. has also added a brand new, adrenaline-filled mode called Titans!  exclusively on the iPad.
16. Resident Evil 4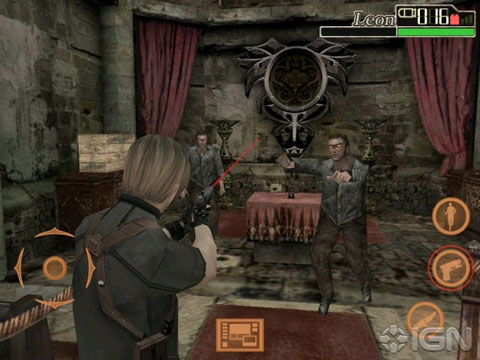 This impressively smart and fast game makes full use of iPad's large display and presents you with full action and horror from the most thrilling chapter of resident evil saga. Also, the gaming experience is quite intuitive and fluid with its unique "Visual Pad" control system.
17. Modern Combat: Sandstorm HD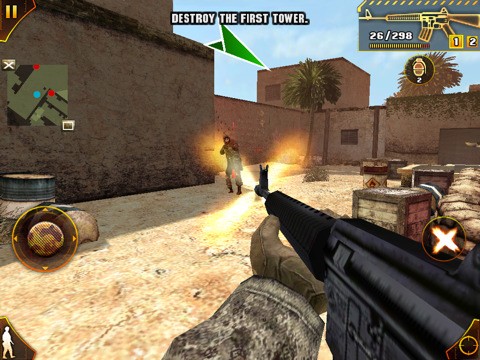 This game provides life-like action and its exemplary design and controls you are completely immersed in military experience. The game has many things to offer like, 10 missions set in varied Middle Eastern environments and full 3D battlefields rendered in high-definition graphics.
18. Temple Run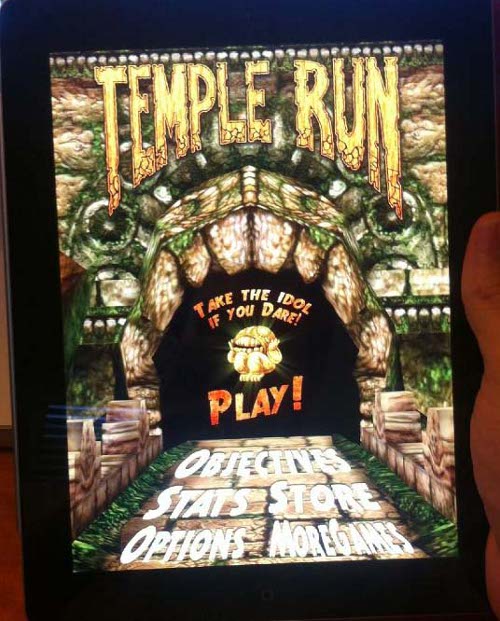 From the makers of the award-winning best-seller Harbor Master this exhilarating  running game is the last seen that we usually see, where the Treasure hunter has to escape from mazes and hurdles after getting hold of the treasure. The run is endless and unpredictable so you are totally addicted to score and play more.
19. Flight Control HD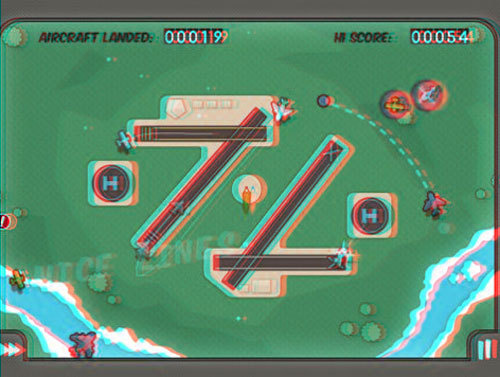 The concept of this game is quite simple, you just have to control air traffic at an increasingly busy Airport. Although, it might seem easy at the first place but this game actually needs nerves of steel and smart strategy to keep the chaos under control.
20. Infinity Blade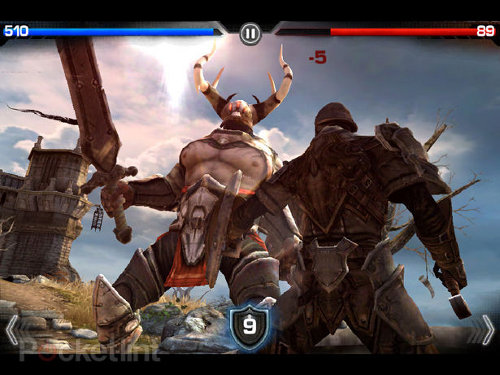 With Infinity Blade  gaming on iPad 2 almost looks like you're actually playing on a console. The epic graphics, controls, moves and versatility will always instill in you a mood to keep coming back to the game. Theme of the game is that you have to take the  journey to the Dark Citadel to battle Titans, one by one, until you face the God King himself.