Apart from watching movies, playing games, listening to music and surfing the web – a vast majority of people across the globe use their android device for reading books on the go. You might have a Kindle or a Nook at home, but you carry a phone everywhere you go. Hence, you can carry your collection of ebooks everywhere.
There is one slight problem with Android though, unlike iOS, it doesn't come with a centralized book reader like iBooks on iPhone. But then, there are a few great apps available in the marketplace that let you read ebook on the Android device. We have collect ten of these ebook readers that will let you read on the go.
To download the apps, you can either scan the QR code or click on it and it will take you to the download page.
You might also like our earlier posts about best android books, best android TV apps and android icon packs.

If you have use the iBooks app on iPhone or iPad, you will instantly recognize the interface of this app. It features a similar book-shelf type interface. You can either import your own collection of ePub and PDF files or browse thousands of titles via the app itself. You can purchase a lot of books via Aldiko but a good number of them are available for free download. It also has a night-mode feature and lets you search the entire collection.
Plus Points: Easily import large number of books on local storage, awesome interface, nice navigation, browse through titles on their store.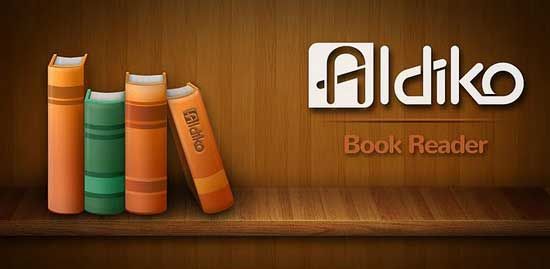 This is my favorite app for reading ebook on an Android device. The interface is amazing with smooth scrolling and great visual effects. It has a Day & Night mode and adjusting the brightness is as easy as swiping your finger across the edge of the screen. Some of the supported ebook formats are  ePub, PDF, TXT, HTML, FB2, CHM, ZIP, UMD, MOBI and OPDS. It is also one of the most downloaded apps with over a million downloads.
Plus Points: Great interface, lets you import local files, supports wide range of formats. Paperbook-like page turning animation offers eye-candy.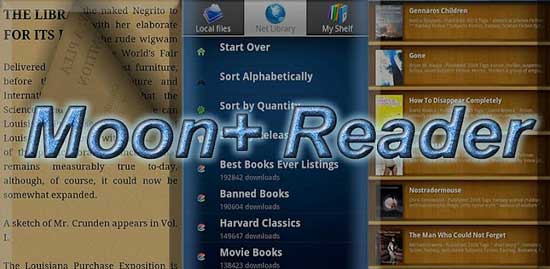 If you already own a Kindle and purchase most of your book on Amazon's Kindle store, you are going to love this app. You can read a book on your Kindle, open the Kindle app on Android and it will automatically take you to the page where you left you. It works great and lets you change the font of the books, font size, brightness and backgrounds. It will automatically sync all your book from Kindle or any other device where you installed the app. This app has more than 10 million downloads and allow your to purchase book as well.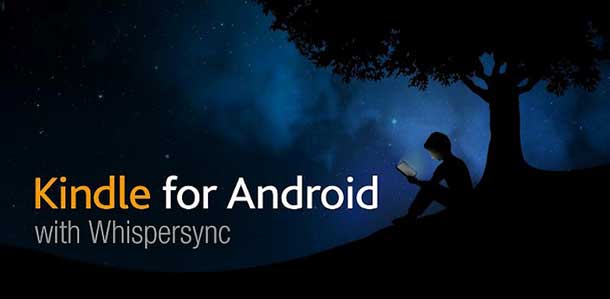 Plus Points: WhisperSync, biggest store of books, most trusted source.

Google's very own eBook reader, the most catchy thing about this app is that it offers over 3 million books for free download. You can also store your entire collection of books in the cloud. You can go back and forth between reading a book on your computer or the Android mobile device. It has a resume feature too so you can pick up reading from where you left on the desktop and vice-versa.
Plus Points: Over 3 million free ebook, sync feature, available for multiple devices, cloud storage.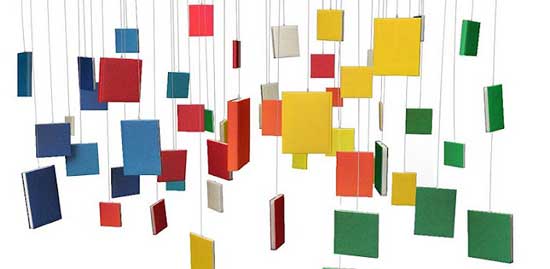 If sharing your books, stories, and reading what other people share is your cup of tea, you will love this app. WattPad has a collection of over 1 million free stories, novels, fan fiction, short stories, poems that people from across the world share. It comes with a scroll mode that many other similar apps lack. You can find original titles as well as fan-made fiction about the characters you love, on this app. This app also lets you comment on the books, stories and poems you read and like.
Plus Points: Available for multiple platforms, share your stories and read other people's. Comment on books, poems shared by others.

FBReader is a very popular app. It is unique in a way that it lets you chose any external OpenType or TrueType font you like and then read the book in that font. It supports FB2 (.zip), ePub and OEB file formats. This app is also integrated with dictionary apps like ColorDict, Fora Dictionary etc. So, finding meaning of a word is as easy as it gets.
Plus Points: Supports external fonts, import from local storage, supports all popular formats.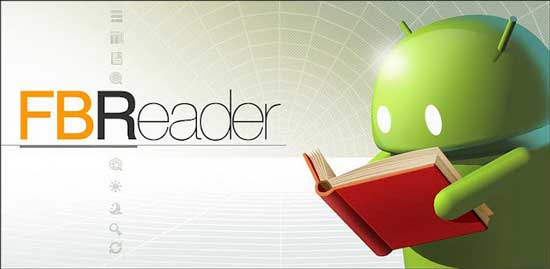 It would be safe to say the Cool Reader is the only app in this list that supports all book formats. Some of the supported formats are ePub, FB2, DOC, txt, rtf, pdb, .Mobi, HTML and tcr. The page flipping animation lets you navigate through pages in a cool way. It also has a Built-in file browser that lets you get to your favorite titles easily. You can bookmark any page and then export all your bookmarks.
Plus Points: Text to Speech feature, online catalog, import local files, Paperbook-like page turning animation and Autoscroll.

There are Over 1.8 million free books available in the KoBo catalog. They have over 2.2 million books available for purchase. They have a point and award system for reading books and sharing quotes, notes etc. With KoBo, you can monitor reading habits and get interesting stats about your reading. It is available on PC, tablet and iPhone. It offers you the same sync feature like Kindle and Google Books. You can pick-up where you left off reading on any of your devices.
Plus Points: Reading Life™, Share quotes, notes. Add from dropBox, emails and local storage. Supports multiple platforms.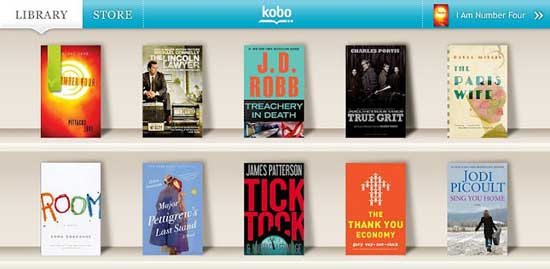 This app is great for people that love Barnes and Noble and have their Nook reader. It comes with a sync feature too and offers magazine subscriptions along with their collection of over 2 million books. It has the iPhone-like Newstand feature for easily browsing through your collection.
Plus Points: Supposedly "Better than Kindle or Kobo". Offers Newspapers, magazines and has a huge catalog of books and offers hundreds of FREE NOOK Books.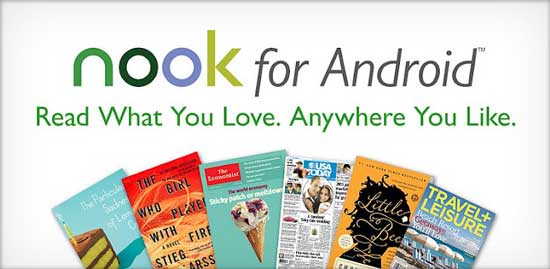 If you just want to read plain old PDFs, Adobe reader is your best bet. Not only is it a great Android app, but Adobe reader is the most famous PDF reader for any device including desktops, smartphones and tablets. With this app, you can quickly open PDF files from email, local storage or from the web.
Plus Points: Access encrypted PDF files, Interact with PDF files and share them, comes in various languages.
We hope you liked the list. Here is a comparison of eBook readers for android on WikiPedia.