Aldous Huxley truly said "After silence, that which comes nearest to expressing the inexpressible is music". All of us begin as dummies when it comes to music and within no time we reach the gargantuan level of music collection and that's where it becomes a headache to find a song of your taste due to improper management.
The basic iTunes application that you might have bought or got it free through voucher eases to some extent this mess. But there comes a time when your music collection exceeds the orthodox capability of iTunes. That's where this article will help you to "Tune" in to your favorite song without whamming you head with unnecessary fatigue and also help you make your iTunes look better, sound better and easier to use.
You might also want to check our earlier posts about best iPhone productivity apps and iPad apps for photographers.
Tips for iTunes
Back Dating: Back date your Albums to them time when you have brought them. For example if someone bought you a Elvis back in 2000 as a gift. Make sure that the date you enter in the library is 2000.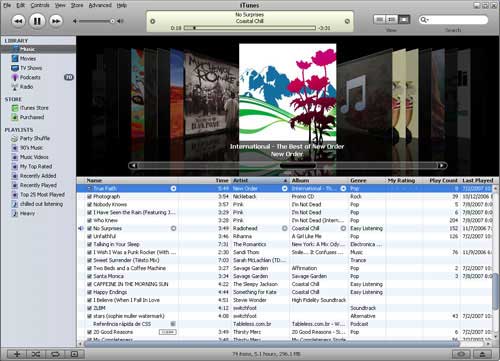 Genre: Change the genre of some of your biggest artists and you will have changed genres of hundreds of songs. For example, search for Pink Floyd and change the Genre of songs to Rock n Roll or anything and you will see a lot of progress.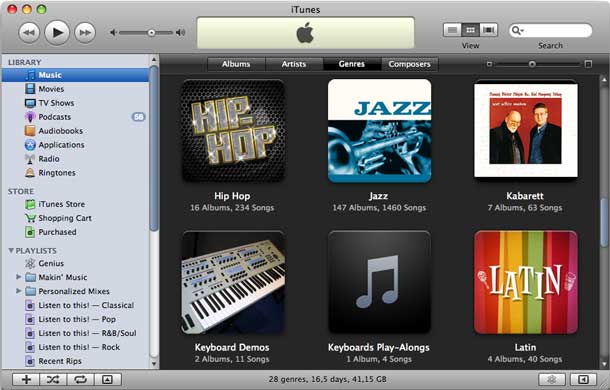 Automatic Album Artwork: By registering yourself on iTunes which you can do using Paypal too, you can automatically download album artwork from the iTunes Store. In order to so that from the Advanced menu, choose "Get Album Artwork."

Create Ringtones: Paying $0.99 for a ringtone on iTunes store regardless of the fact that you already own the song, is pretty stupid to me. However, you can use iTunes to create rintones from the songs you already own and listen to everyday.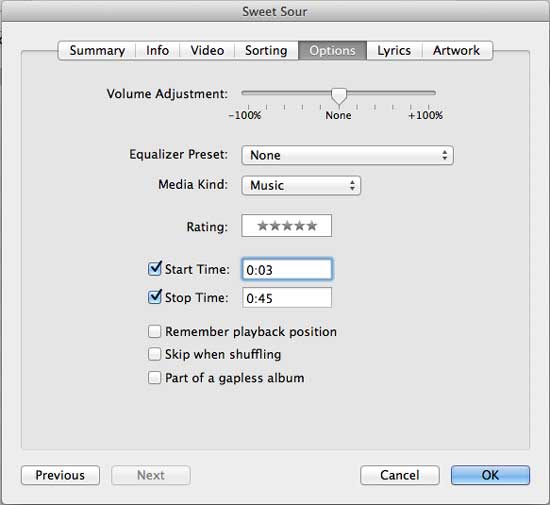 Smart Playlist: For tracks with no genre, no artist name, or no year set up an Unrated (0 Star) Smart Playlist, and SPLs. Create an SPL for tags with no year, then type 20 in the search box and you will be presented with a list of songs with 20's in their properties comments. And here you can chage year quickly which will save you  heaps of time.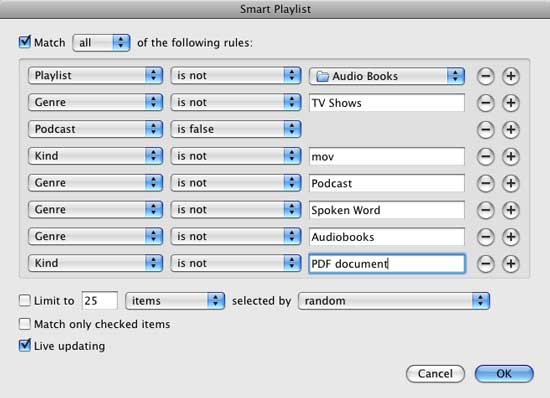 Music transfer: In just one step you can add songs from a CD into a playlist. All you have to do is select the CD in the Source pane and then drag a song (or songs) from the CD tracks list to the white area below all items in the Source pane. iTunes imports the song into your library, creates a playlist and then adds songs to it. The same procedure can be used to enter new tracks into existing playlist.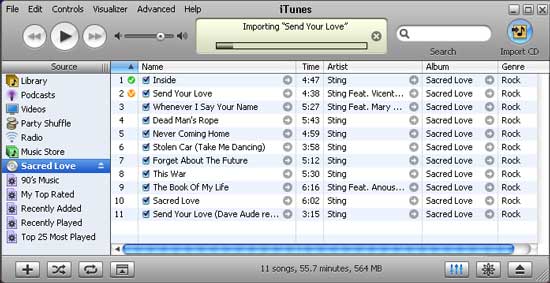 iTunes Genius: The iTunes genius feature is not that genius at all. It slows down your computer and iTunes by sending random data to Apple and also creates playlist that sync with your iDevice each time you connect it, thus wasting your time. We recommend you turn off the Genius feature under the drop down menu of  "Store".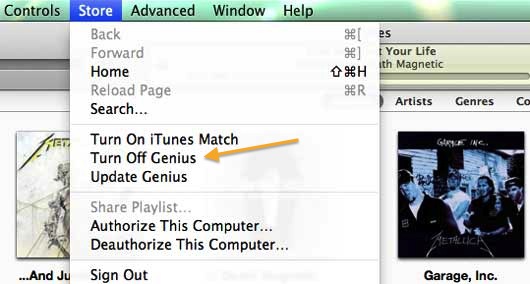 Wish Lists: There might be many songs on iTunes store that you would like to buy and  at that time might not be in a position to buy but are planning to buy it in the future. Now, how do you find one when you want it? Simple, Just make a wish list. Create a new playlist in iTunes and then shop the iTunes Store. When you find a song that you want, drag the listing to your new playlist. You can then listen to a preview of any item on your wish list and even buy it directly from the playlist too.

Parental Control: If there is stuff you would like to keep away form from naughty children or oldies you can change the parental control by going to the iTunes Preferences, and clicking on Parental. Then Select the items you wish to disable or restrict and then click the lock to prevent changes. To change your settings, click the lock and then enter your password to gain access again.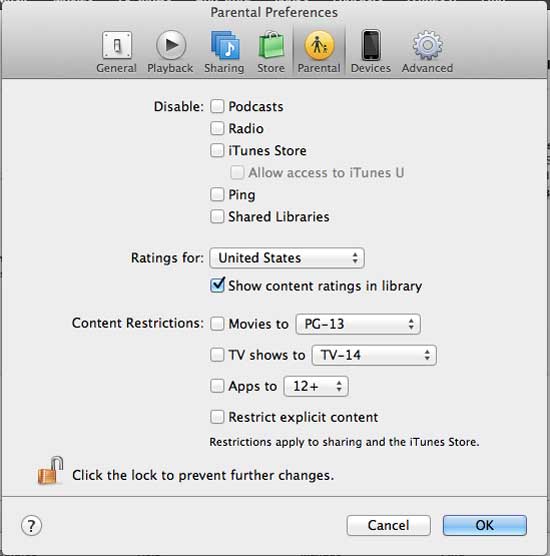 Backup: Perform frequent back ups so that you don't have to go for collecting your precious music from the bottom again if your data is lost sometime. You can do this by going to File, Library, Back Up to Disk. You'll get the option to back up the entire iTunes library and all playlists, or just your iTunes store purchases, or even just items added since your last backup. This option is best for backup of a small library to a blank DVD.
Update: iCloud pretty much turned this feature useless. With iTunes match, you can store upto 20,000 songs in Apple's cloud storage and if you have a lower quality song, they will replace it with a higher quality song.
Tools for iTunes
Aurora: Aurora is The first Mac software that helps you to sleep at ease by allowing your Mac to sleep according to your desired set time and also wake you up in the morning with sound of your favorite music playing in your ears instead of annoying alarm tone. Download Aurora.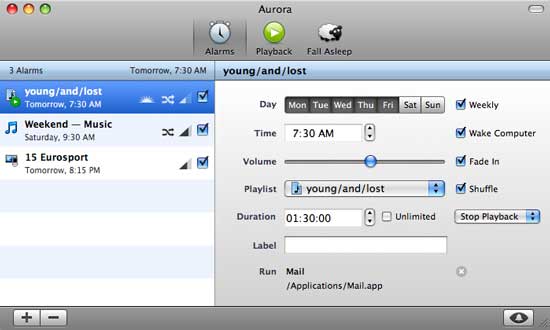 Bandwagon – A backup service which automatically backs up your entire iTunes library to a remote server of your choice. However, and at present it is only available for Mac. Download Bandwagon.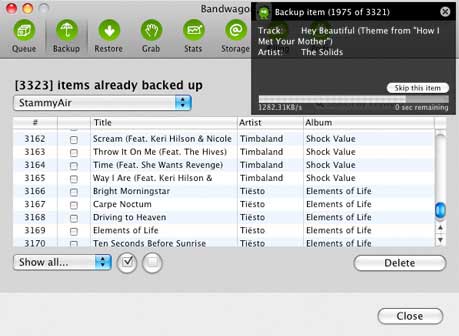 Dupe Eliminator: Helps you clean your hard disk space by distinguishing between duplicate and original files. It is an intuitive tool for Windows 7, Windows Vista and Windows XP that removes all those duplicate files quickly and easily, including songs, movies, TV shows, podcasts and audiobooks. It also provides a tab for a quick library report. Download Dupe Eliminator.

Built-in Dupe Finder: Apple subsequently built a similar feature into later versions of iTunes and now you are able to detect and delete duplicates right within iTunes itself. To find duplicates, go to File > Display Duplicates. And then you can manually delete all the songs you don't want.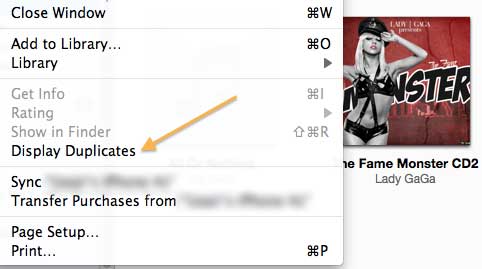 Rinse App: If you want something more sophisticated, you can use another app called Rinse. This app helps you to quickly and easily remove thousands of duplicate songs from your iTunes. Download Rinse.

GimmeSomeTune: Built for Mac OS X, is a coming soon only for Mac OS X  mini-controller withnumerous hot keys, and helps you download album covers, supports iChat and much more. Download GimmeSomeTune.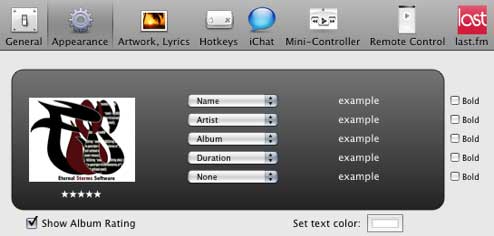 Goombah : Is a personal music search guide that works with iTunes – with lots of free music to download . It basically helps you find new  music of all genres – alt rock, jazz, blues, country, rap, folk, heavy metal. Download Goombah.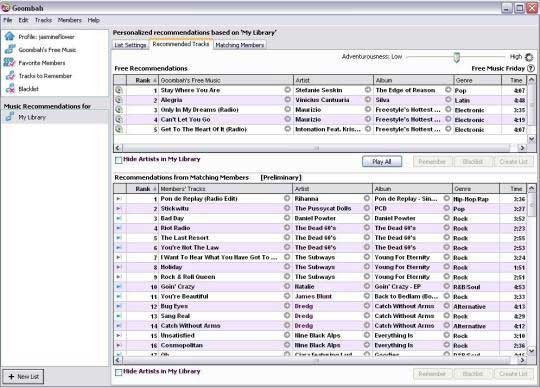 iTunes Accessory: It is just a remote which helps you to control volume, album art download while preserving data such as download counts, fade between songs and more. Download iTunes Accessory.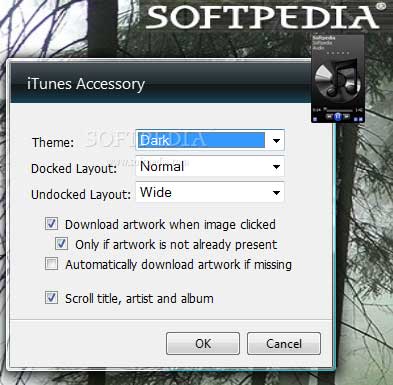 Moody : This intelligent software works with both Windows and Mac and helps you create a playlist based on your mood. Also, Streamlined shuffles can be made in the same mood. Download Moody.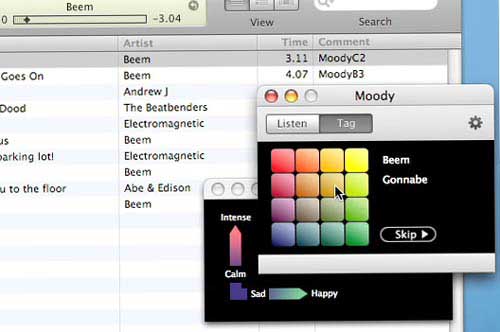 Tangerine!: Tangerine! lets you easily create playlists of upbeat music, or playlists for relaxing. It works by analyzing the BPM and the beat intensity of your music helping you spend your time listening to music, not making playlists. On a Core Duo iMac, it analyzes 3000 songs in 20 minutes. Download Tangerine.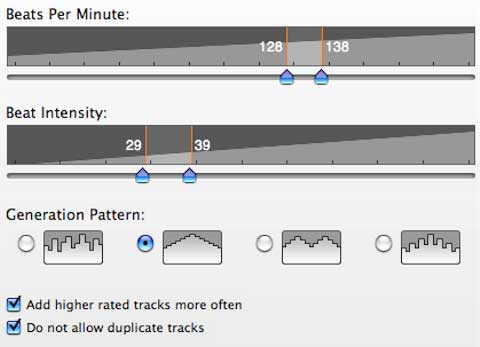 You Control: Tunes – A simple tool that helps you to define your custom menu that you can pull down any time to Play/Pause, Stop, forward, rewind, increase/decrease volume  without moving away from the app you are working with. Download YouControl: Tunes.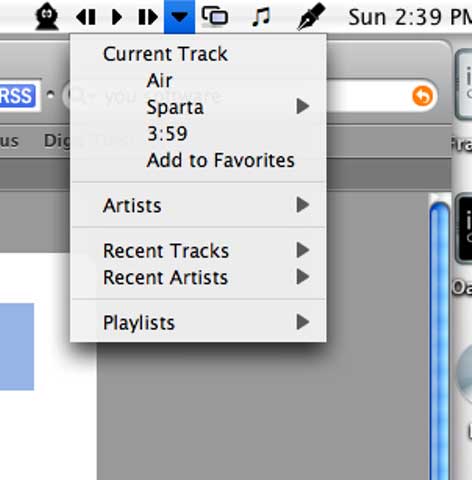 TuneUp: If you hate messed up ID3 tags like artist name, album name, Genre etc., this app is for you. It repairs all ID3 tags and metadata. It will also find and select an Album Art for your songs. Other functions include removing, duplicates and getting artist info like bio, tour dates etc. Download TuneUp.
We hope that you liked this post. If you want to share more tips you learnt while using iTunes, don't hesitate to let us know.