Verizon is a global broadband and telecommunication company which was found back in 1983 and has excelled since then to become one of the United States top network Providers. The company started off with 'Wireline' network but as of August 2011 its 'Wireless' network had knocked out 'Wireline' division in terms of profit. There are many phones out there which run on a contract with Verizon and show many features that stand out.
In this post we have collected 5 best Verizon Phones provided by different manufacturers. Verizon has definitely one of the widest collection of handsets across its network.
You might also want to check our earlier posts regarding best Android T-Shirts and best android phones of 2011. Let us know what your favorite Verizon phone is.
1. Verizon iPhone 4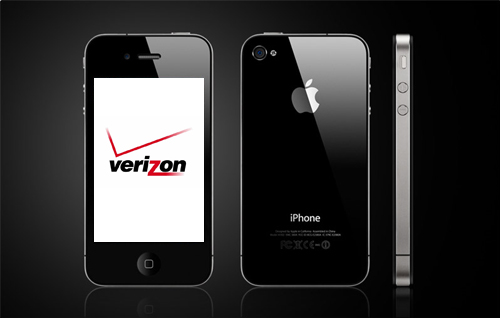 The top of the class is Verizon iPhone 4 which no doubt is the most elegant and fast device available out there. This iPhone 4 has a hot-spot feature which differentiates it from its AT&T counterpart. The Hot spot feature allows you to connect five devices to your iPhone 4 via Wi-fi. Design wise if you look from the front, it is almost the same as iPhone 4 AT&T but once you turn it sideways you see the difference. The space between the antenna and volume buttons has been narrowed and you don't see a SIM card slot because it runs on CDMA technology. Performance wise it is an improvement from its predecessor. The processor is fast and it runs the iOS fast too. Moreover, the connectivity was seen better and fast in problematic areas. Overall, the phone is an improvement in everything from performance to camera.
2. Verizon HTC thunderbolt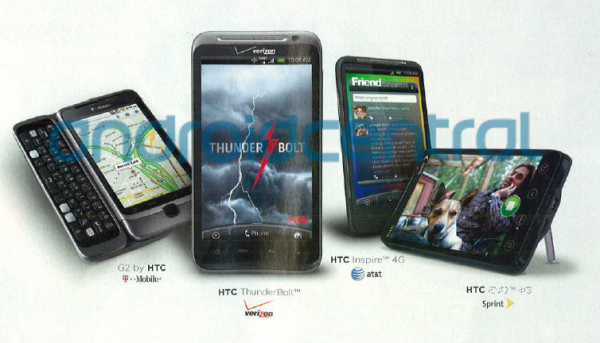 HTC struck its thunderbolt on Feb 13, 2011 which features 4G super fast network, Google Android 2.2 , 4 inch LCD touch screen . The HTC Thunderbolt is an ideal work horse for users who use high bandwidth apps like video chat, online gaming, and high-definition video streaming, The most outstanding feature of this phone is its broad band speed which ranges from 8 megabits per second to 12 mbps. The hot spot installed on this Smartphone can connect 8 devices via Wi-Fi. On the software front the HTC thunderbolt shows its eloquence with new improved version of sense UI.
3. Verizon Samsung Charge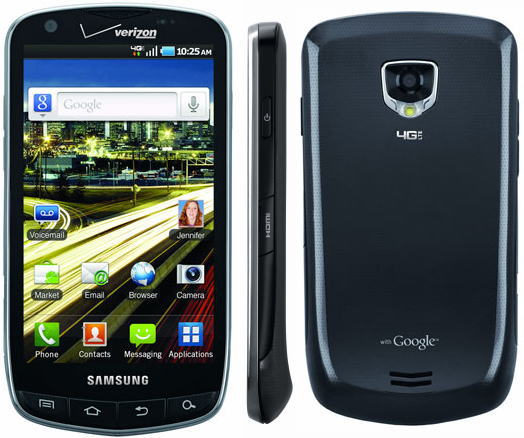 Next up is Samsung charge running fourth generation network through Verizon. The phone is a little bit large and low battery life but it covers that drawback up with very impressive AMOLED display and super-fast data speeds. The Smartphone also has Android 2.2 as OS and features hot-spot. The rear camera is a 8MP camera with flash and front faced camera is a decent 1.3 MP for video chatting.
4. Verizon LG Octane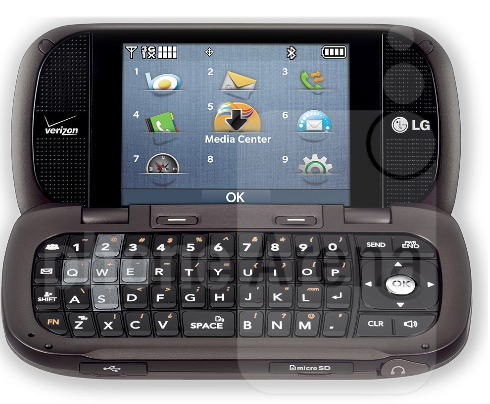 LG Octane is an esoteric phone designed especially for Messaging addicts. The Smartphone features an easy to use QWERTY keyboard. The camera is a Camera 3.2 Megapixel and the Size of the phone is 4.11", 2.13",.65" .Weighs about : 4.64 ounces and offers Visual Voice mail, Family Locator and seamless social network integration.
5. Verizon Motorola Droid X2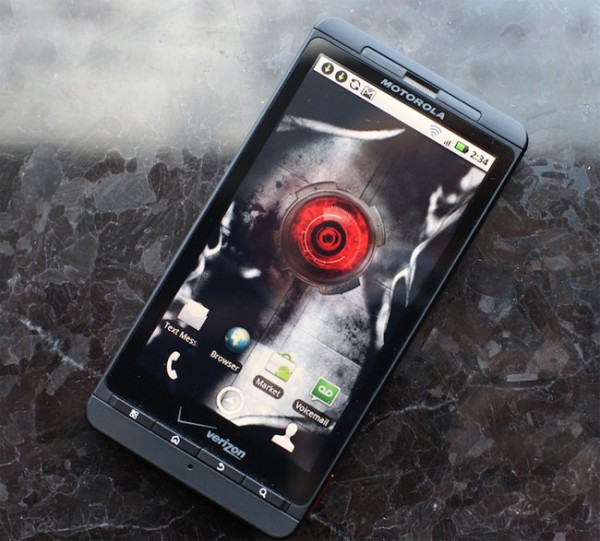 The Motorola Droid X2 runs on Google Android 2.3, Gingerbread and is 3G enabled with a 4+ inch touch screen display. It is enabled for 3G Hotspots, Skype mobile and more. It has an 8 MP camera, high definition camcorder. The device is powered by Dual core processor which will be pretty much more than convenient for gamers and multimedia addicts. Display is an exquisite qHD which means it has one-quarter resolution of a full High Definition 1080p frame and hence the name qHD. The result of this qHD display is a colossal display with brighter colors, crisper details, and better viewing angles.