Flash Cards are the best way to memorize language, medical terms and drugs, increase vocabulary and a lot of other stuff by using the simple principle of review and this method by far is the most effective way to get hold of any subject or task that needs heavy memorisation  Flash Cards for Android seem to be a quite smart and handy App to transform enormous information into tech savvy flash cards which is both effective as well as convenient.
Having Flash cards on Android has many advantages over the conventional method like you don't need to carry too many physical flash cards with you and also you can at any time review your flash cards anywhere and anytime you like and more.
In this post we have collected 5 best Flash Card Apps for Android that will help you to memorize stuff quickly, effectively and conveniently.
You may also want to read our earlier posts about Top 20 Useful Android Apps, Top 55 Addictive Games for Android and Top Android Bluetooth Keyboards.
AnkiDroid Flashcards By Nicolas Raoul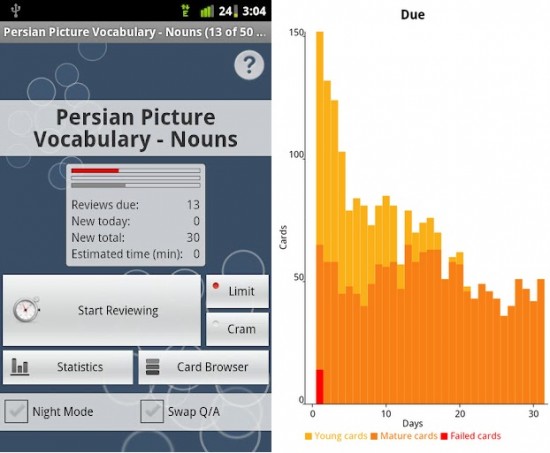 AnkiDroid FlashCard is the most download flashcards app for Android because of its various effective features that increase the quality and quantity of memorization. There are many free decks available and you can create your own using the App itself or sync them from PC through Desktop application which even supports adding material automatically from a dictionary for accelerated vocabulary build up. You can even add images, sounds,  in conjugation with various flash card learning methods like spaced repetition and much more to get total hold of any subject.
Download AnkiDroid Flashcards By Nicolas Raoul
StudyDroid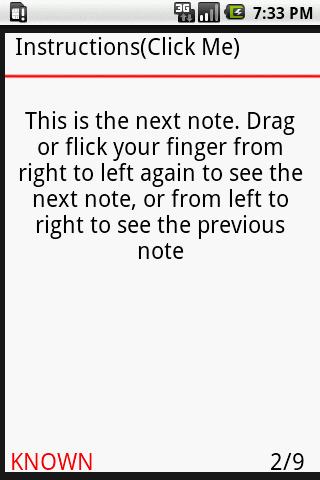 StudyDroid is a free app that lets you create your own flash cards either on your Android device or on a PC which you can then Sync with your device. Alternatively, you can look for ready made flash cards in the public flashcard library of StudyDroid to yourself some time and effort. In addition you can also edit the Flashcard or text color to make things more memorable.
Flash Cards for Android By Cyandroid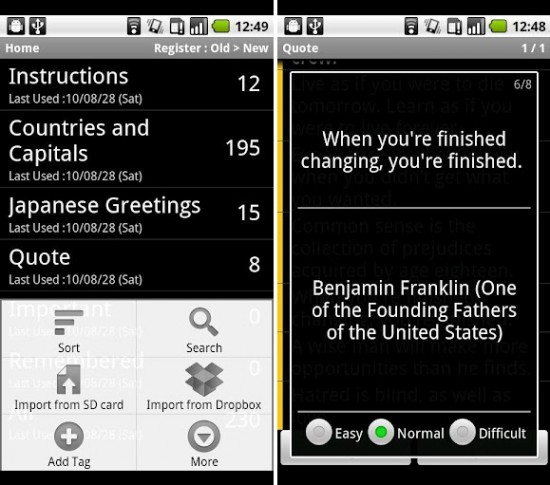 This flashcards app has more than 7 types of sort, flash cards with tags and many other features that can be used to effectively use various flash card learning techniques like spacing, Steiner etc. You can also search for a particular flash cards and import cards from SD card or via DropBox.
Download Flash Cards by Cyandroid
gFlash Flashcards & Tests By gWhiz Mobile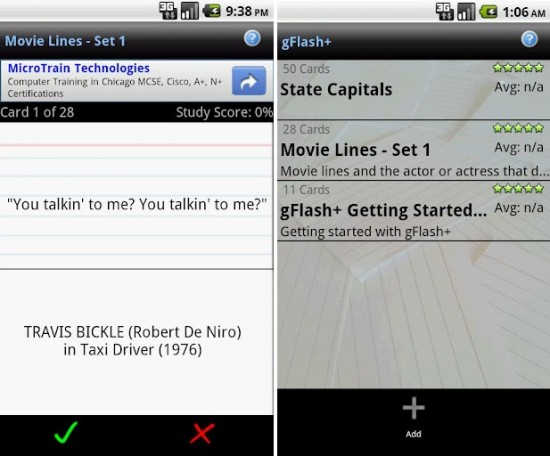 gFlash Flashcards is yet another way to comprehend material by accessing thousands of free flash card sets and also by importing some of your own from Google Docs. You can also sync cards from gWhiz cardset catalog with thousands of cardsets. One another unique feature of this app is that you can test your score  to get a better hold of what you actually retain.
Download gFlash by gWhiz Mobile
Kaka Flashcards 2 By Marcin Oczeretko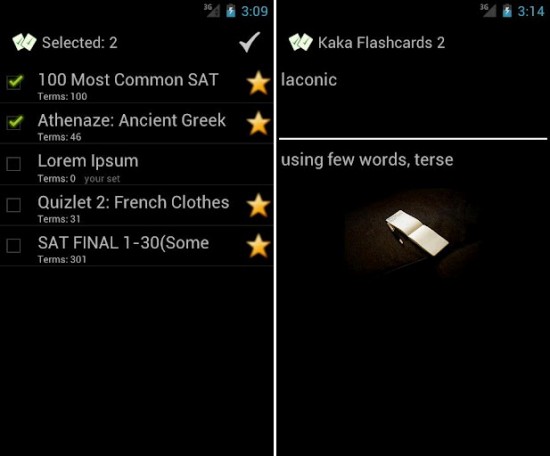 Another free flashcard App for Android with two way sync with Quizlet.com and image support. This app particularly uses learning system based on Leitner's method for more efficient memorization. You can edit and create new sets on your phone and the app overall is  Simple to use with its nice User Interface.
Download Kaka Flashcards 2 By Marcin Oczeretko
We hope that you like these Flashcard Apps for Android. We have a list of 150 Best Android Apps if you want more of them.