Google jumped into the market of Smart Phones with Android and ever since has covered a major part of this market with its unique features and especially the thousands of paid and free apps. The open source platform that Android provides has blessed the user end with plethora of useful and entertainment exclusive apps.
While there are apps for productivity, photography, gaming apps there are also apps that are just fun and enhance your sharing experience over the social networking sites. Nevertheless, there still are some apps that are exclusive or are at first designed for the much hyped Apple iPhone and Android users here would have found themselves lagging behind if it were not the same Android developers who find a way out to make apps that fill up this lag.
Hipstamatic is one such App for iPhone that adds a retro look to photos for sharing on social media and there are many Hipstamamtic alternatives for Android that not only do just the same as Hipstamatic but are also adept in adding some extra filters and functions.
In this post we have collected 5 Hipstamamtic alternatives for Android
1. Instagram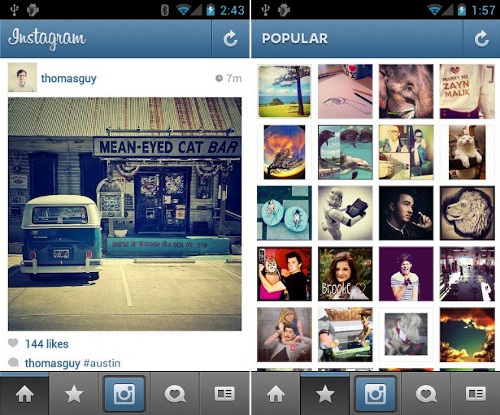 Instagram is a free and infamous App which was bought by Facebook for its colossal ability to transform moments into piece of art with its unique filters. You can add a plethora of filters to your Photos and then share them with just one click over any network. You can also keep yourself updated with friends [photo feed and creative people around the world  by following them and then like there photos.
2. Retro Camera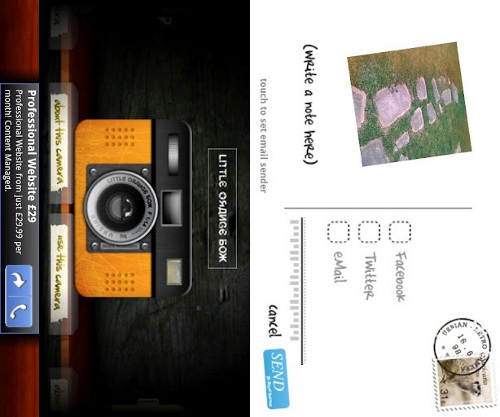 This app predominantly has unique Retro filters to make your photos look nostalgic and vibrant. Effects include 5 sets of vintage vignetting, film scratch, black and white & cross processing effects and much more. This app is especially inspired by Hipstamatic and is free.
3. Vignette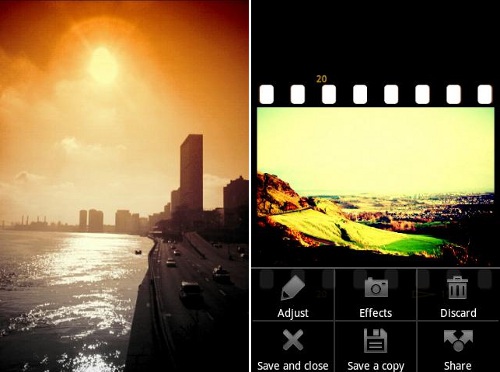 You can download and enjoy a Demo version of Vignette and enjoy its unique but limited features or you can download the paid version and enjoy all other numerous features, effects and filters. To be more accurate it actually has 76 customisable photo effects and 57 frames to help you add artistic effects to your photos. If that wasn't enough, Vignette also has cross-process, duotone, charcoal, tilt-shift, photo-booth, double-exposure effects and more.
4. FxCamera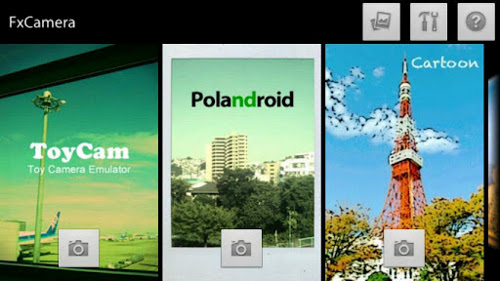 Another free hisptamatic alternative for Android which allows you to creatively add filters and effects to your Photos to convert them into a piece of art. Some of the effects included in this app are ToyCam, Polandroid, Cartoon, Fisheye, SymmetriCam,and Warhol. You can also use the same app to share your Photos with effects on Facebook, Twitter with just some simple taps.
5. Pixlr-o-matic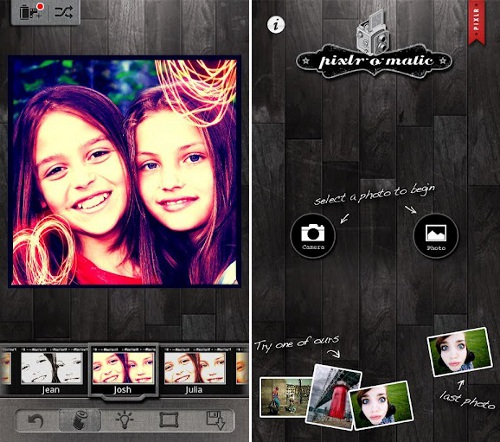 This award winning app adds retro filters to your Photos for a decent and creative touch to your captured moments instantly. There are a plethora of effects, filters and finishes that you can add to your photos to make them look spectacular.All in all the Pixlr-o-matic provides more than 100 effects, 280 overlays and almost 200 different borders to maximize your Photo capturing experience in addition to simplifying sharing on Facebook, Twitter and more.
Hope you liked these. You might want to give a try to 150 android apps that are unmatched or try must have android apps.