Apple always keeps on enhancing there devices and towards the end of year 2011 it announced Apple iPhone 4s which had many exclusive features like Siri thrown in. As a result, previous iPhone model holders felt left out, but side by side Apple also took care of their loyal customers by launching iOS 5 for these models. Eventually, the iOS 5 had to be Jailbroken again to further enhance the functionality and features.
In this post we have collected top iOS 5 Cydia apps that will help you make the most of your iOS device. Be it iPhone or an iPad running the latest iOS 5.x firmware.
Dreamboard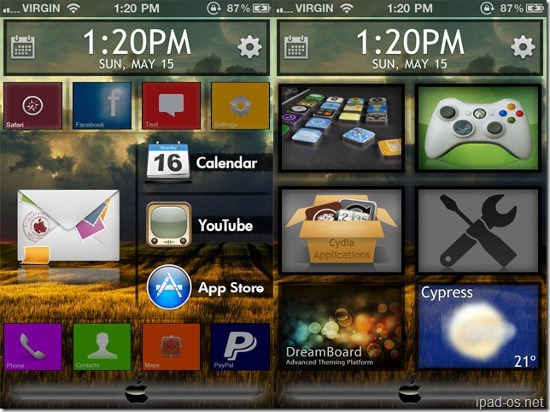 Another exclusive theming app for your iOS 5 device. This app provides you with plethora of themes that completely change your iDevices user interface. You can change your userinterface completely to resemble Android, Mac OS X Lion and the possibilities are limitless. To install this app simply browse your Cydia app store and download for free.
AndroidLock XT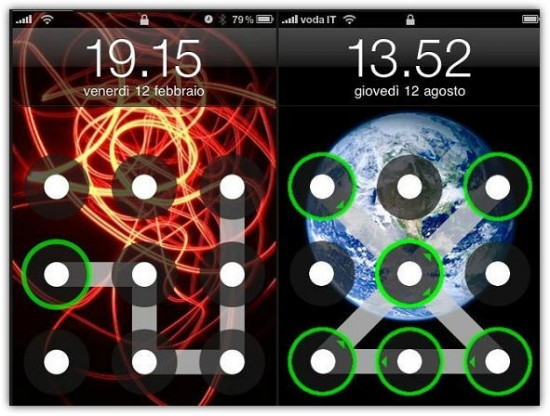 Some people find the pattern unlock feature on Android really cool and for them AndroidLock XT  is the solution. This iOS 5 Cydia app allows you to draw a pattern to unlock your Jailbroken iDevice.
OmniStat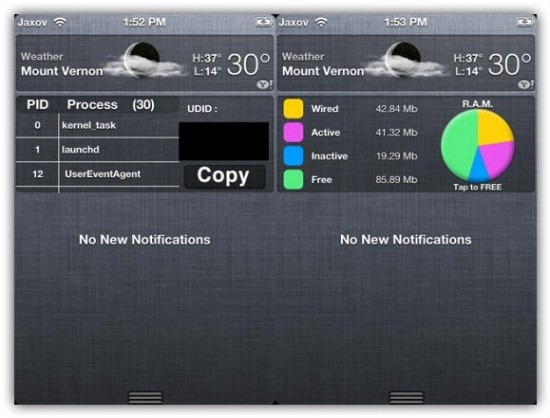 OmniStat is the the one spot app to help you check all the status like device's name, WiFi IP, Mac Address. It also helps you check the status of all the running apps plus you can also check the memory usage on your iPhone, iPad or iPod iOS 5 device and tap on the pie chart to free some memory every once in a while.
Springtomize 2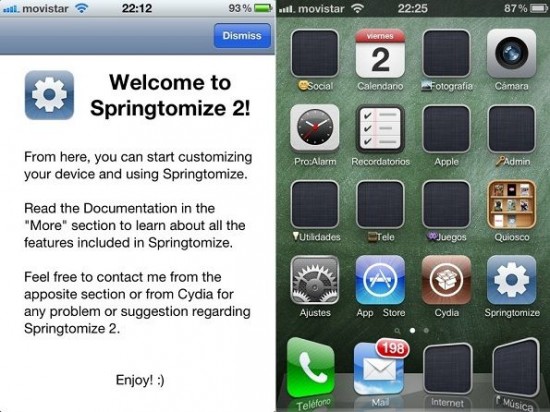 This Cydia app for iPhone, iPad and iPod has been recently updated for iOS 5 and helps you customize many aspects of your iDevice for better. You can change the looks and style of dock, folders, lockscreen, Notification Center, animations and more.
IntelliscreenX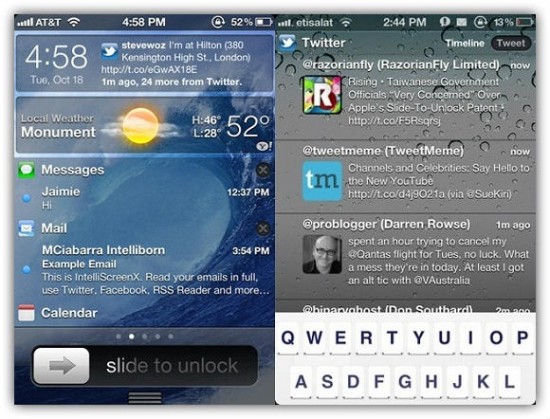 A crisp app that allows you to access mail, calendar, Twitter, Facebook, Quick SMS Messaging, Settings and much more  directly from your lock screen. You can move a step up by installing more widgets and tools that will be available directly on your iOS 5 iDevices lock screen.
xCon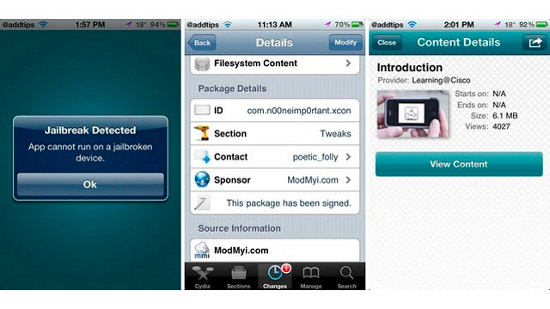 Jailbreaking your iOS 5 device fives a lot of advantage over the mundane standard iOS but nevertheless there are some instances where you wish you hadn't done it. One such situation that bothers Jaialbroken iPhone, iPad and iPhone users is the in ability to install apps available on Apple App store. xCon actually maneuvers its way to bypass the aforementioned jailbreak check which eventually allows you to install most of the apps from Apple App store.
CleverPin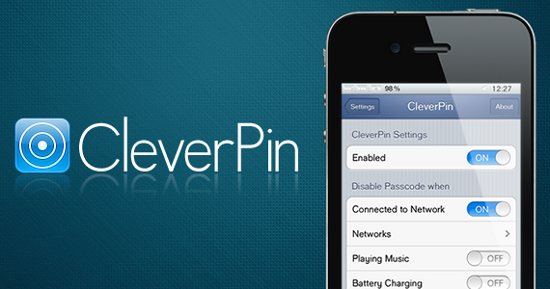 CleverPin, analogous to its name is indeed smart. It removes the hassle one face while connecting to a Wi-fi network. It actually disables the Passcode Lock when you are on Wi-fi. Although, this app costs $1.99 there is no alternative for this kind of tweak and besides it has also many more things up its sleeve.
Firebreak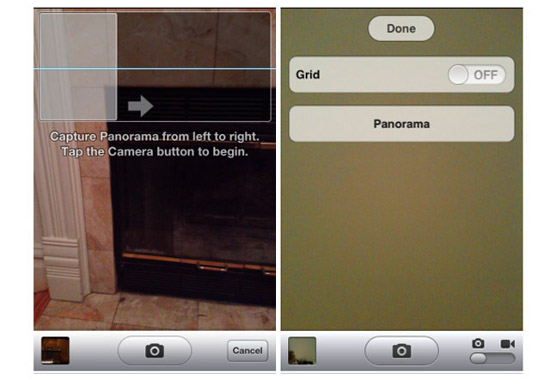 Firebreak is an easy way to enable panorama view on your iOS 5 via Cydia.  You don't have to use another app to shoot panorama on your iDevices awesome camera, instead with this app you can use your iPhone, iPad, iPod's stock camera application to do that. All you have to do is navigate to settings and tap Panorama.
Swype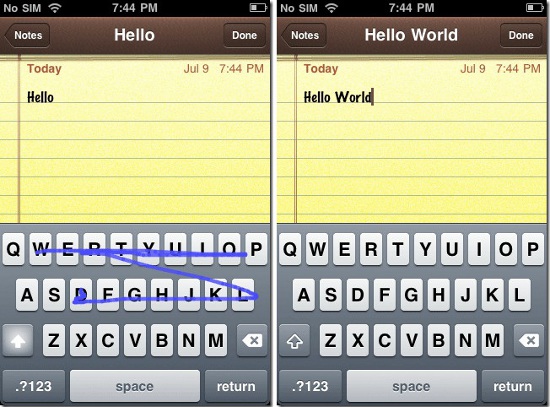 Swype is a cool and efficient way to type quickly and with precision on your iOS 5's onscreen keyboard. Simply, swipe to different letters without lifting your fingers and the letters add up leaving a blue trail behind until you finish a particular word.
Notification Center Widgets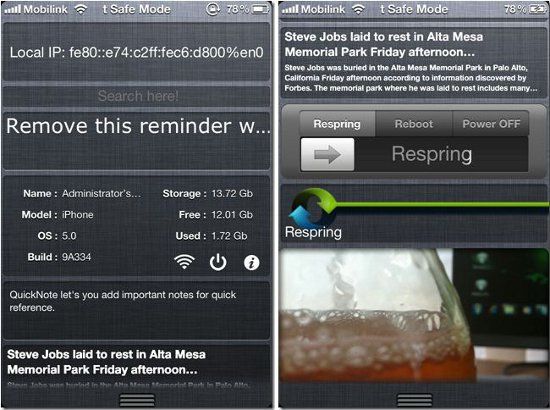 Thanks to BigBoss, this iOS 5 Cydia app helps you to incorporate enormous widgets into you Notification Center. Some of the cool widgets are; Google Search Bar, OmniStat which is one spot app that provides information about your devices app, memory, processing status and much more. Also, some other widgets are QuickNote, RSS, Power center and slide center.
UISettings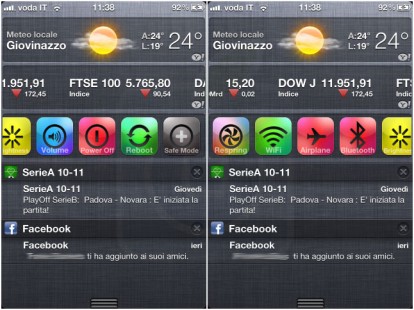 This app is a faster and more efficient way to access settings than SBsettings. After installing this iOS 5 app you get access to various useful settings toggles like WiFi, Bluetooth, Airplane mode, re-spring the phone, shut down, reboot it and even adjust the screen's brightness directly from the iOS5's New Notification center.
Winterboard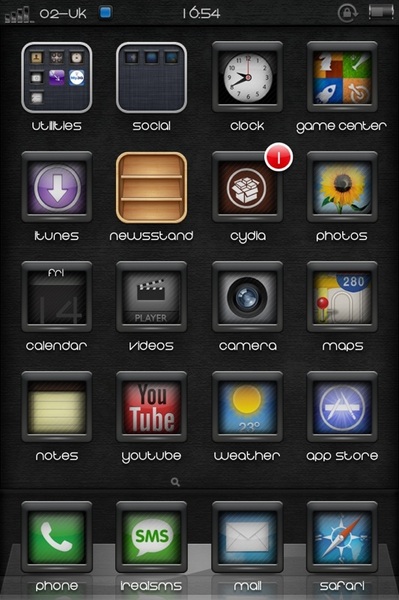 Winterboard is quite famous app for Jailbroken iDevices due to its ability to drastically change the looks and style of iPhone, iPad and iPod. A modified version of this beautiful app has been developed  for iOS 5 by Cydia's very own  creator, Saurik. This app allows you to customize your devices with a wide range of themes and color schemes.
Spire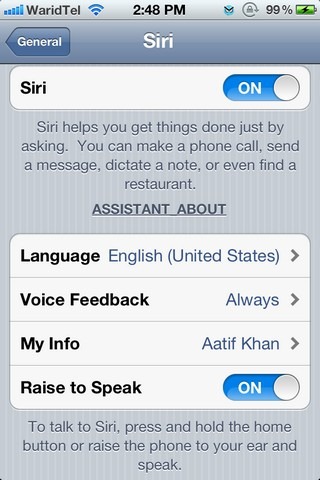 An efficient Siri alternative for Pre-A5 iDevices that lets you enjoy all the features of Siri like, conversation, message, search, create to-do lists, calculate, navigate and much more.
Fbspot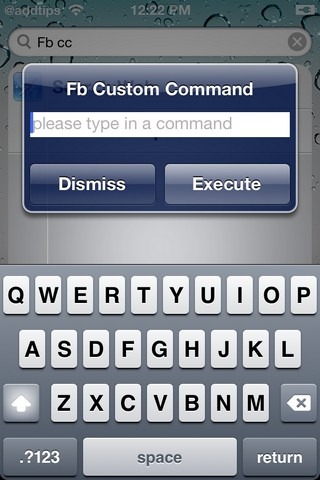 Fbspot for iOS 5 helps you to find and control your Facebook account from the Spotlight Search area. You need to have official Facebook App installed on your iPhone to make this work. Once you have installed this app you can search predefined commands directly from the Spotlight Search area.
Xpandr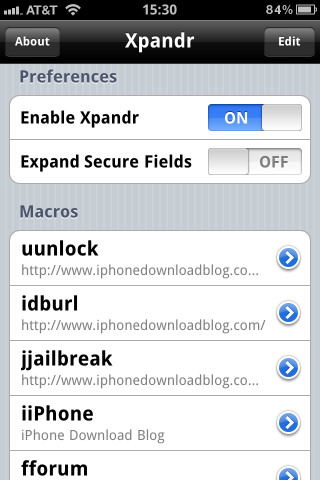 Xpandr is a simple iOS 5 Cydia app for iPhone, iPad and iPod that allows you to easily access applications by creating shortcuts. You can even create shortcut app for the applications you downloaded from Apple App store.
You should also check our list of 100 Best Cydia Apps. If you are looking for must-have iPad apps, we have a list on that too.