Apple iPad is a complete entertainment and productivity package with its unique features, functionality and design. iPad 2 is an elegant piece of art and engineering that eventually builds up to an impeccable portable device to be used anywhere, but still there are times when you wish your iPad could stand so you can use it and watch videos hands free. Turns out there are many solutions to neglect this shortcoming, there are cases, stands, mounts built inclusively and and exclusively with docking feature.
Below are 10 of the coolest and best docks you can get for your iPad 2. Check them out and take your pick, we hope this fits your needs perfectly.
i.Sound 4531 Power View Pro Charging Dock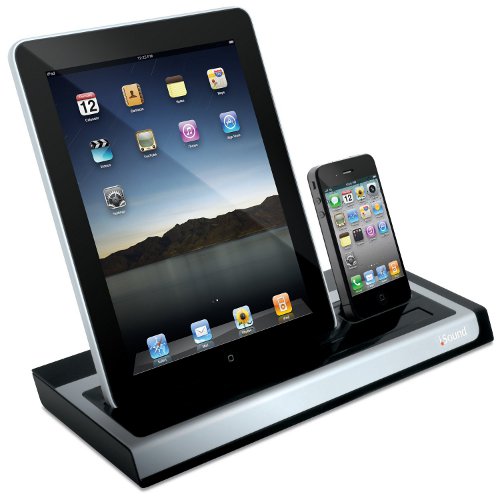 This Power View Charging dock is a complete docking solution for all of your Apple gadgets like iPad, iPhone and iPod. It enables you to charge two Apple devices without wires and the USB ports from the back help you to charge two more gadgets. Your iPad and iPhone can sit simultaneously on this dock for comfortable viewing experience and simultaneously you can rotate you iPad 2 horizontally for a better multi-media experience
Price: $55.85 | i.Sound 4531 Power View Pro Charging Dock
iHome App-Friendly Rechargeable Speaker System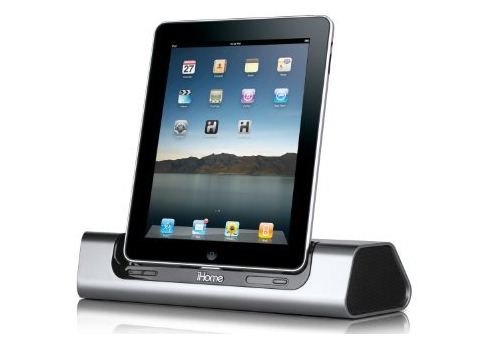 This light weight but sturdy iPad 2 dock allows you to relocate you iPad 2 time and again without having to care about portability or abrasion aspect. Besides iPad 2 the dock is compatible with all iDevices and plays quality audio with a boost, and a separate rechargeable speaker battery means your iPad's battery is  not squeezed, in fact, the device also charges your iPad and other iDevices when plugged into an outlet. iHome Dock also works with remote control devices and is compatible with many Apps like Alarm clock and Radio for iPad 2.
Price: $75.26 | iHome App-Friendly Rechargeable Speaker System
Digipower PD-ST1 Secure Charging Dock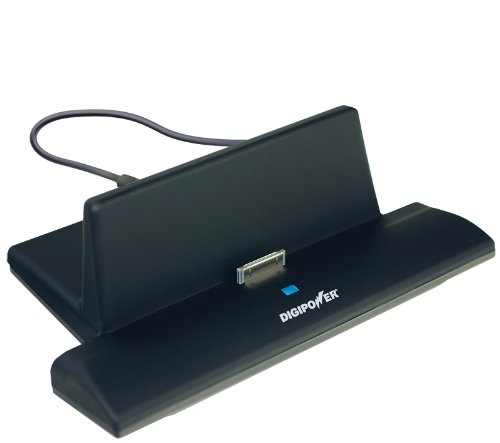 This iPad 2 charging dock securely holds your iPad for maximum stability and comfortable viewing and using experience. It directly connects to a USB charger and with its LED indicator you know how much power you have. The dock is sturdy and lightweight plus the viewing angle in perfectly optimized for a maximum comfortable viewing experience. Overall, considering the cost of this iPad 2 dock and its appreciable features, the case is not a bad buy.
Price: $25.25 | Digipower PD-ST1 Secure Charging Dock
iLuv iMM747 Audio Cube Hi-Fidelity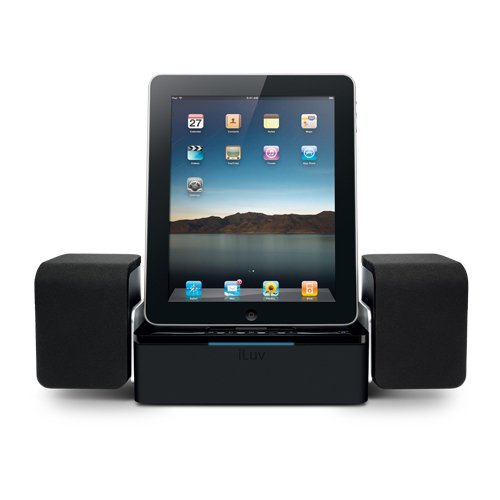 This exquisite speaker dock from iLuv for your iPad is an ideal docking as well as speaker solution for your iPad. The dock is perfectly compatible with your iPAd 2 and other iDevices and does not compromise access to any of the features on your iPad while simultaneously the speakers deliver a loud but crisp and clear audio. In addition, each speaker is in-built with sub-woofer to deliver impressive, powerful and resonant bass response.
Price: $68.64  | iLuv iMM747 Audio Cube Hi-Fidelity Speaker
Ezopower Dual Sync Charging Dock Cradle Desktop Charger
This Ezopower  Dual sync meets Apple safety and performance standards to provide an impressive docking and charging feature for your iPad 2. It holds your devices at a comfortable reading angle and provides convenient access on your desk. Besides iPad 2 the device is perfectly compatible with iPod and iPhone and charges at least two devices simultaneously.
Price: $35.50 | Ezopower
EPG iPad 2 Dock Station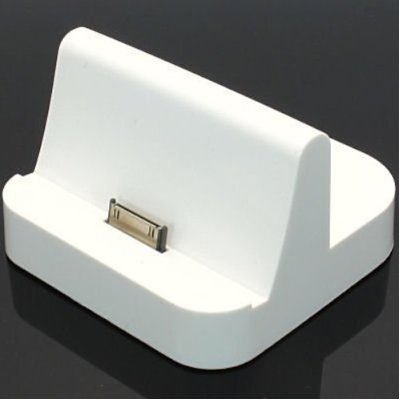 This reasonably priced iPad 2 dock holds your iPad safely while simultaneously charging it. You can also Sync using this comfortable dock plus the AV and Data cable output compatibility makes it an affordable efficient iPad 2 dock.
Price: $6.40 | EPG iPad 2 Dock Station
iHome iD37GZC Dual Alarm Stereo Clock Radio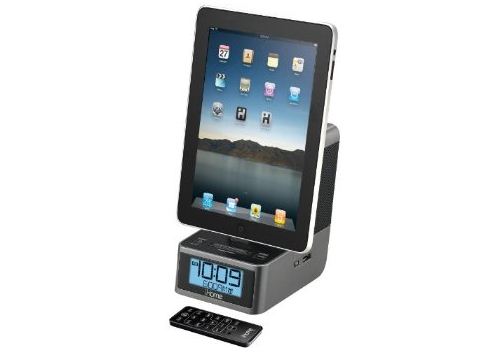 Yet another geeky dock for your iPad 2 from iHome that is also compatible with iPhone and iPod. The dock is in built with a synchronized Alarm clock and FM Radio operable via iHome+Alarm and iHome+Radio apps. The overall quality and built of speaker is quite appreciable and delivers an astounding clear, deep and powerful sound. It also can charge your iPad while also giving you access to a lot more features.
Price: $74.82 | iHome iD37GZC 
Arkon Portable Fold-Up Dock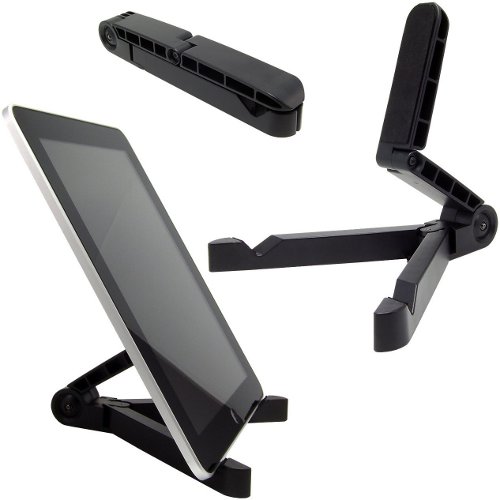 This iPad 2 dock is extremely portable due to its smart fold-able design and its unique design helps you to dock your iPad at almost any place.The dock also works fine with other comparable tablets and dock your iPad perfectly even when it is in a standard case.
Price: $9.98 | Arkon Portable Fold-Up Dock
Original Apple iPad 2 Dock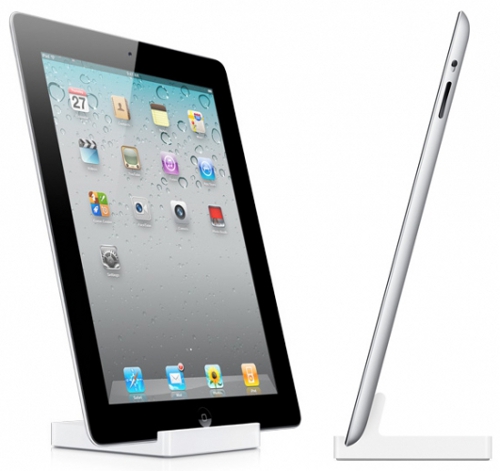 This original Apple iPad 2 dock is comfortable and portable. It has a  Small footprint and enough weight to support the iPad 2, feels sturdy. Also has a line out jack for your pleasant audio experience and looks typically good like all other Apple products.
Price: $28.50  | Original Apple iPad 2 Dock
Griffin GC23126 PowerDock Dual for iPad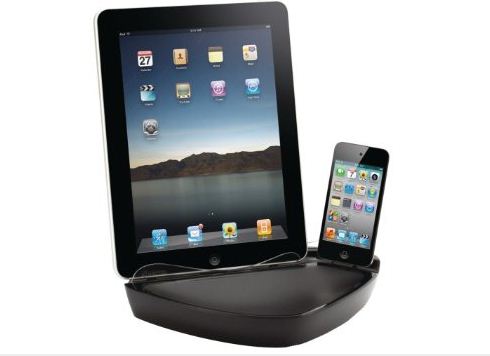 This Griifin iPad 2 dock is also compatible with iPhone & iPod Models With a 30-Pin Dock Connector and delivers a  10W (2.1 Amp) Charging for Ipad. It also has a stylish valet dish for change & Keys. It is smartly built to provide an unobstructed sound path for iPad Speakers.It also includes 4 international plug adapters.
Price: $39.99 | Griffin GC23126 PowerDock Dual for iPad
You should also check 105 iPad cases that are cool. You might like retina iPad apps and games too. We have some nice iPad car mounts and best accessories too.