iPad is one of the most popular tech accessory that has emerged in the last few years. People use iPad as a fashion statement as well as their handy tablet computer. This is pretty evident from the number of designer ipad cases you will find out there. We  have seen all sorts of cases pop-up from the last few months, some are made from tough material like jeans while some are made from bamboo. Below, we have collected 13 best leather cases that will go perfect with your iPad and add to its style.
Louis Vuitton Luxury Case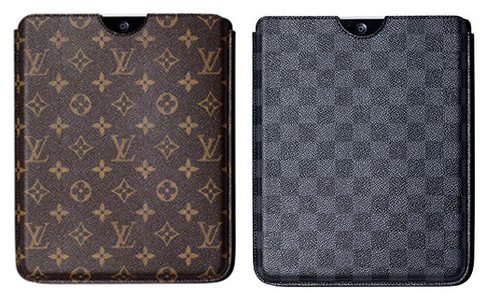 Louis Vuitton's designer leather case is one of the highest quality leather accessory for iPad and one of the most expensive too. It is designer by the famous designer Louis Vuitton and has the designer's initials all over it, as with any other Louis Vuitton product. Only problem we find with this product is that you have to slide-in and slide-out your device every time you want to use it. This will be a big hassle for people that use their devices multiples times a day.
Price: $440 | Product Page
MacManus Leather Case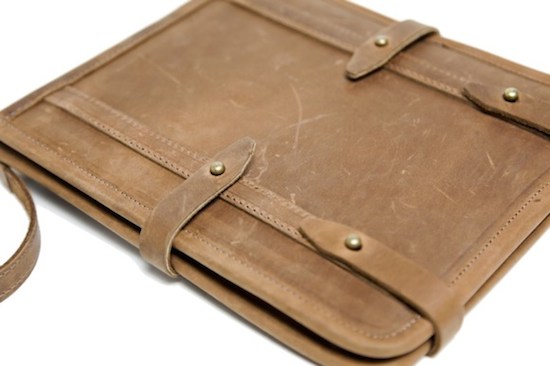 It is a custom made leather case that will your iPad perfectly and protect it from all sorts of dents and scratches. It looks study and has a pebble-grain feel to it from the outside. It also double as an iPad stand when you are watching movies or other multimedia content.
Price: $9.99 | Product Page
Targus Folio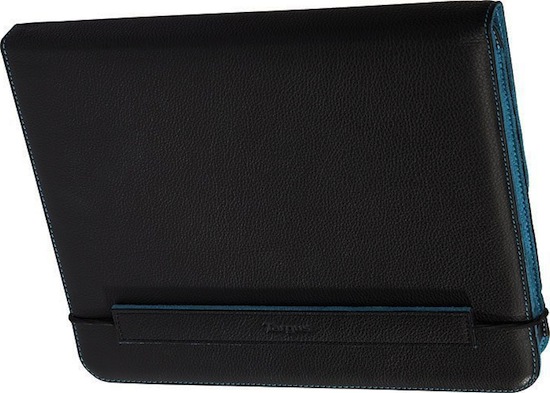 Soft lining inside and a touch grainy exterior, Targus folio holds both iPad as well as the iPad 2. It opens up like a book and you don't have to remove your device from the case in order to use it. This one doubles as a stand too.
Price: $39.99 | Product Page
Targus Hughes Leather Portfolio Slipcase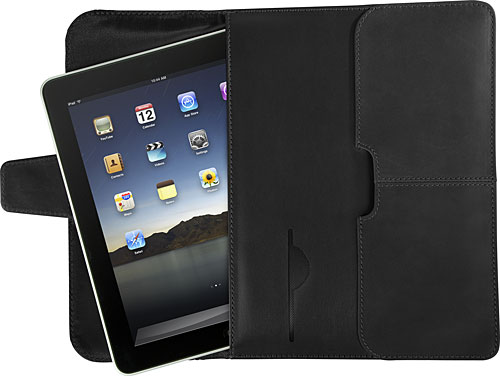 Unlike its brother that we featured above, Targus Hughes case is made from oil-tanned leather exterior which makes it extra durable and tough. It comes with a limited lifetime warranty and is perfect for an iPad. It has a scratch resistant soft twill interior and a magnetic closer to secure itself into place.
Price: $19.99 | Product Page
Simplism Shoulder Leather Case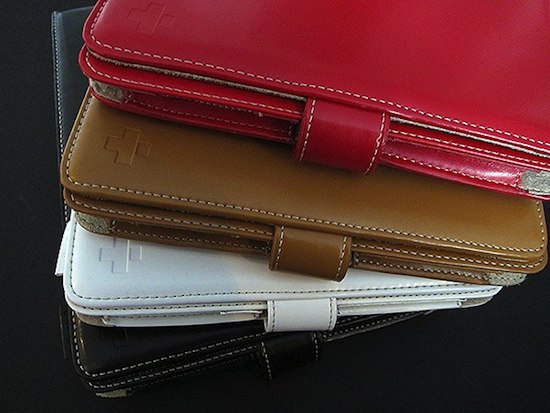 I think we all anticipated this, an iPad case with a shoulder strap that makes it look like a regular bag. It is apparently made from 100% fine original leather and chemical scented. Simplism Shoulder case comes in 4 colors, red, brown, white and an almost black leather case.
Price: $59.99 | Product Page
DMS Deluxe Leather Multi-view Case/Folio with Stand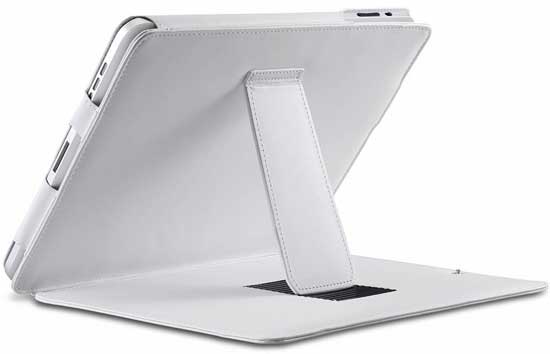 Perhaps the least expensive leather case on this page, doesn't make it less interesting though. The best feature of this case is its 13 setting adjustable stand that can help you put your device in almost any angle. To protect the case from opening, they have added a secure flap.
Price: $6.99 | Product Page
Griffin iPad Leather Case Folio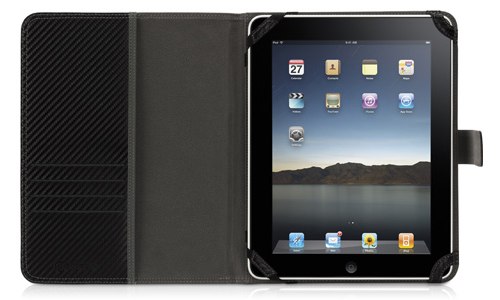 With Inside Slots for Papers and Business Cards, this iPad case can replace a regular office folder for most of its uses. It is made from "100% original leather" and its design highlights the beauty of an iPad. It can also be turned into a stand to hold the device in the uptight position for convenient viewing.
Price: $24.95 | Product Page
CaseCrown Blue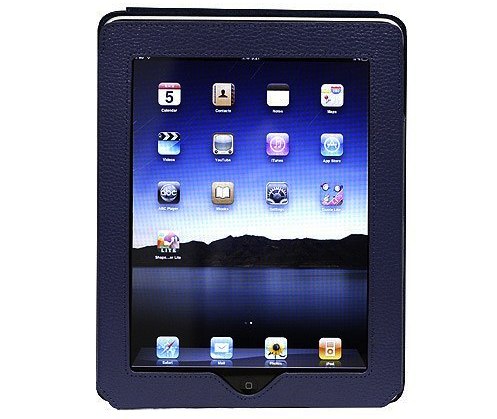 This case has a built-in magnetic strip to hold the device securely inside. The cover of the case can be used as a stand and functions in the same way as the original Apple SmartCover, with the same sleep and awake feature.
Price: $24.92 | Product Page
Nippon Case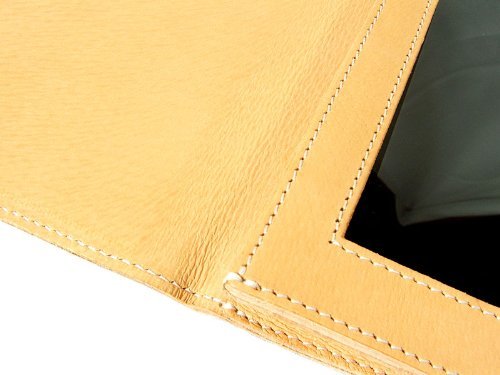 It is a genuine and hand-made case built using oxidized and dyed leather. It has vintage looks and protects the iPad from bumps and scratches. Nippon case comes with an ascetic, simple and logo-free design and has cuts to provide access to all ports, light sensor and controls.
Price: $79.90 | Product Page
NeoGear LuxeLeather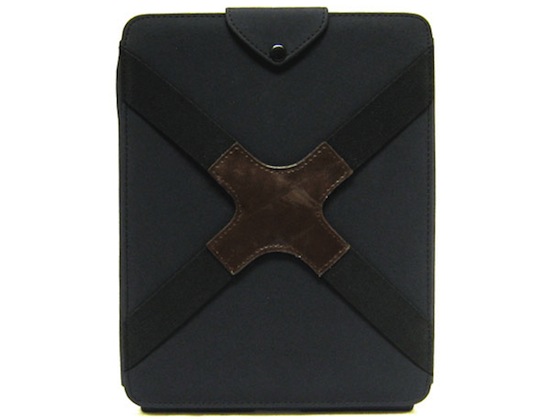 NeoGear LuxeLeather case is made from durable leather from the outside and has interior micro-fiber lining for scratch protection. It has custom cutouts for direct access to all device features and doubles as a stand. You also get a full-screen protective guard for 100% coverage of the device.
Price: $12.99 | Product Page
Tuff-Luv Bi-Axis Napa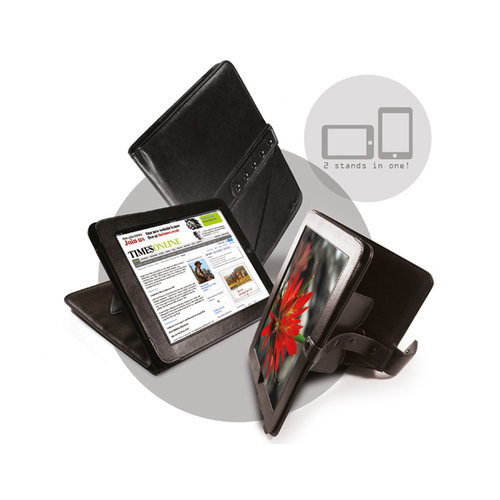 This Bi-axis iPad case allows you to stand-up your device in horizontal as well as vertical position, hence the name Bi-Axis case. It is lined with micro-fibre in the inside to prevent any scratches to the device. From the outside, it is handmade using tough leather and has a secure Tuff-flap to ensure ipad is safe when loaded into the pouch.
Price: $56.99 | Product Page
CaseMate Walkabout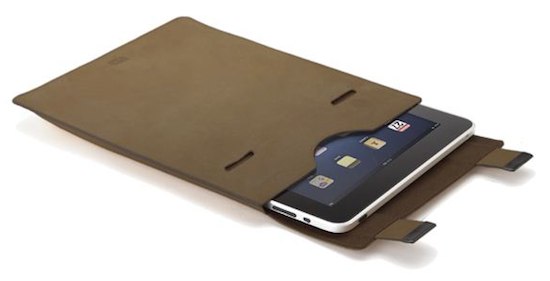 CaseMate's Walkabout leather case is made from Premium genuine tan leather and has been designed for the user that wants convenience while staying stylish at the same time. This case has embedded magnets in the top flap secure the iPad while in transit.
Price: $29.99 | Product Page
We hope that you liked this list of iPad 2 leather cases. You can also checkout professional leather iPad 3 cases over at iPadAccessories.com