Apple iPad is an elegant and and productive device that every one would love to add to their cool gadgets stock. While it allows to perform enormous work related tasks it also takes the entertainment aspect to a whole new level. Although, it performs humongous task and is quite reliable device when it comes to travel of day to day use, there are certain functions where it lags behind a desktop PC. Due to iPad's efficient back-up you are able to use it anywhere, throughout the day  and  equipping your iPad with a tool to access your desktop is the biggest treat iPad owners can have.
The iPad remote Desktop Apps teleports your computer's screen directly on your iPad so you can perform various functions and remotely control your desktop directly from your iPad. There are various free or paid apps available to establish this function and all of these connect via Wi-fi or 3G. While you can easily remote control your Mac, connecting to your PC first needs a VNC server download, such as TightVNC.
Splashtop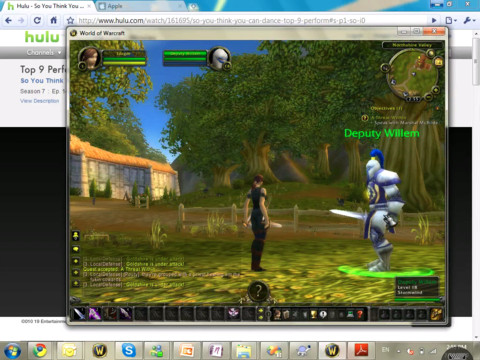 This app besides providing the regular features also claims to be the only app that allows you to directly stream video or audio directly from your PC. You can even play games, flash, run  PC or MAC programs, multimedia content, and files usingg a Wi-fi, 3G/4G connection.
Price: $4.99 | More Info
TeamViewer HD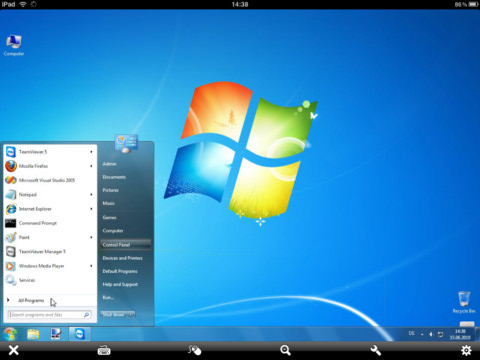 This decent, free iPad remote desktop App allows a appreciably fast and secure access to your PC, MAc or Linux systems with a simple tap. You can copy files from your PC to iPad or vice versa and it adjusts automatically to the screen resolution of the remote computer.
Price: Free | More Info
Ignition By LogMeIn Inc.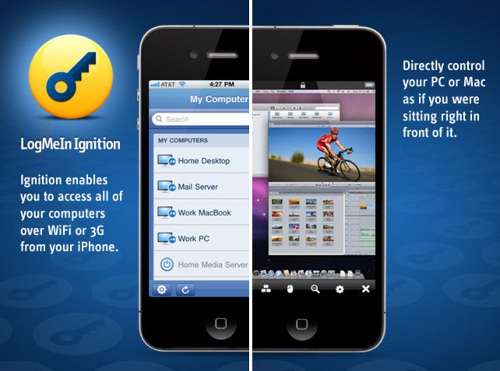 This relatively expensive iPad app allows you to remotely control as many computers as you can at an appreciably fast speed and secure connection. You can access all your files and applications from your iPad or iPhone and copy files from Desktop to iPad or vice versa. You can also print using AirPrint through compatible printers and also manage photos directly from your iPad.
Price: $149.99 | More Info
Jump Desktop By Phase Five Systems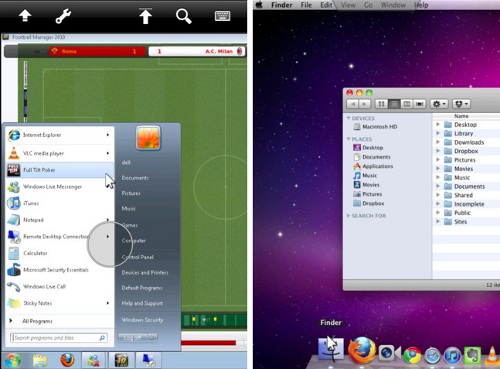 This easy to install and use remote desktop app for iPad presents with a beautiful and smart interface to maximize productivity. The app is compatible with both  RDP and VNC servers and is stable and reliable. The app also works on your iPhone or iPod and also supports a VGA-out feature to view your desktop on a bigger screen.
Price: $14.99 | More Info
Desktop Connect By Antecea Inc.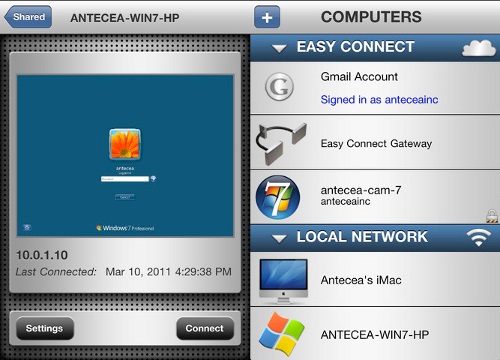 This iPad remote desktop app allows you to enjoy all the standard remote features and has an additional feature of flash support. Also, compatible with  VPN as well as RDP and connects simply using your Google Gmail account without any configuration. You can also use multiple gestures to switch between multiple monitors.
Price: $14.99 | More Info
You should also check retina iPad wallpapers, best iPad stands and if you like playing on your device, you should check retina games too.