We all know how many cases there were for the well-known iPhone 4. iPhone 4s looks almost the same with just a few microscopic differences like positioning of silent switch and an extra cut for the antenna on the right rim. This makes all your iPhone 4 cases compatible with iPhone 4s.
iPhone 4S is is a very delicate and beautiful device. Despite of its well built up looks, gleam metallic and glass body it gives user a sense of flimsiness. So, its always advisable to keep your iPhone in the case to protect it. In this article we will discuss about the 20 best iPhone 4S cases. All of these cases are still compatible with your iPhone 4 if you happen to wonder. Without further ado, let's get to it.
You may also like our earlier post about retina wallpapers for iPhone 4 and our DIY iPhone Stands post which also works for iPhone 4s.
Twelve South BookBook iPhone 4s Case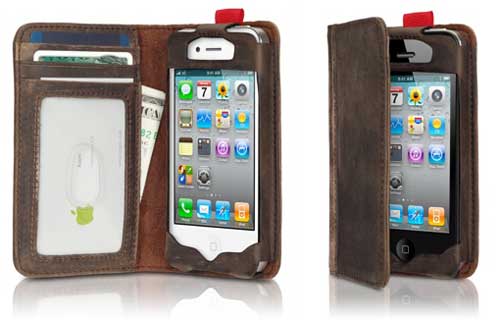 It's a stunning leather wallet that looks more like a vintage book. It also contains slots for cash, credit cards, debit cards and IDs. It also provides edge to edge access to the touch panel.
Price: $59.95 | More Information
Incase Snap Case for iPhone 4s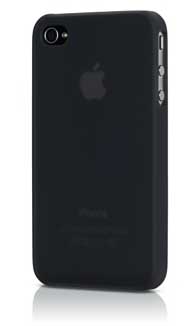 It is a very simple hard case for iPhone, it provides four corner protection to your iPhone. It has double hard shell protection for all corners and it also gives you full access to the device features like microphone, camera, home and voulme keys etc.
Price: $34.95 | More Information
Michael Kors Essential Zip Wallet for iPhone 4s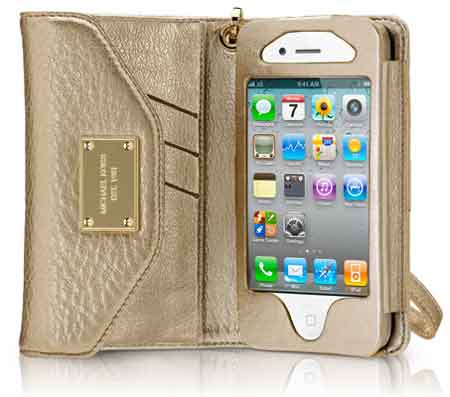 This case combines the iPhone with a designer wallet. This case contains packets for both iPhone 4s and your cards. It is a zipper wallet for easy use. The case is actually hand crafted from premium nappa leather.
Price: $ 89.95 | More Information
Otterbox Defender Series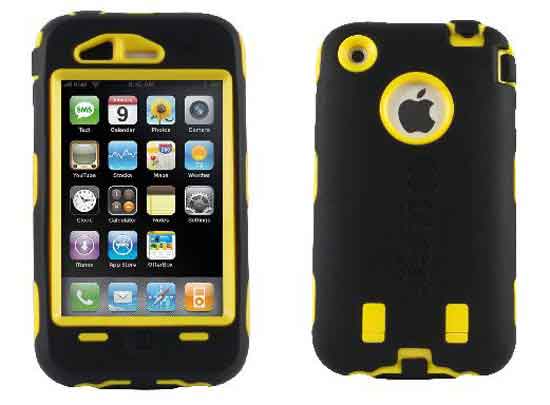 Otterbox is leader in designing the protective cases for mobile devices. This case covers all your iPhone areas that need to be protected. The home and volume buttons are also covered and can be accessed by pressing the case itself at the desired acnes.
Price : $24.87 | More Information
Mophie Juice Pack Plus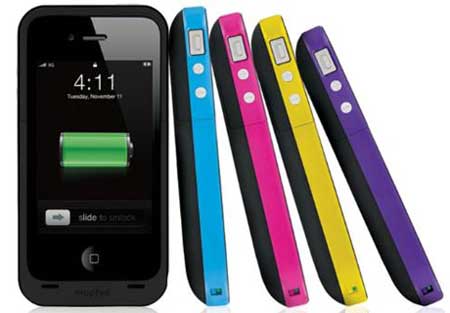 It is well built and is easy to install. It provides greater protection while leaving all the essential entities like mic, camera, speakers, headset jack etc open.
Price: $64.23 | More Information
Kate Spade New York Case for iPhone 4s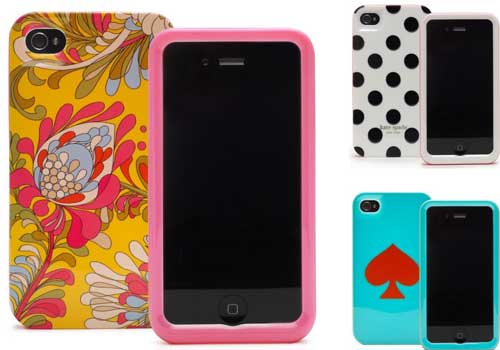 It is gorgeous looking functional cases with signature colour and vibrant designs. It is made up of high quality silicon. It has a raised and molded design which provides full access to all of your iPhone features.
Price: $16.99 | More Information
Cygnett Workmate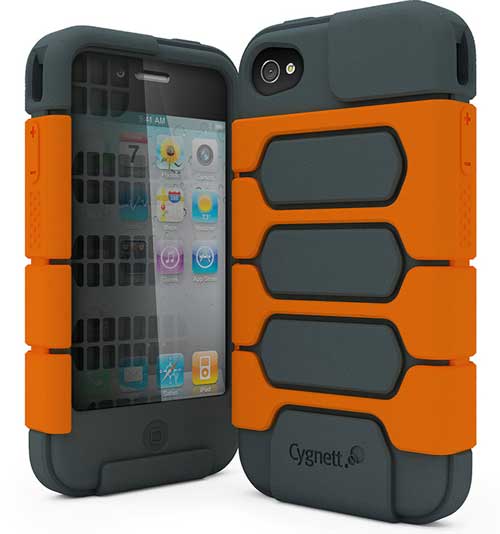 The case is curved out of rubber and possesses double strength. It is highly efficient in the resisting the rough and high shock environment. This could be a savior if you are always on some adventurous trips.
Price: $29.99 | More Information
Facets Case for iPhone 4s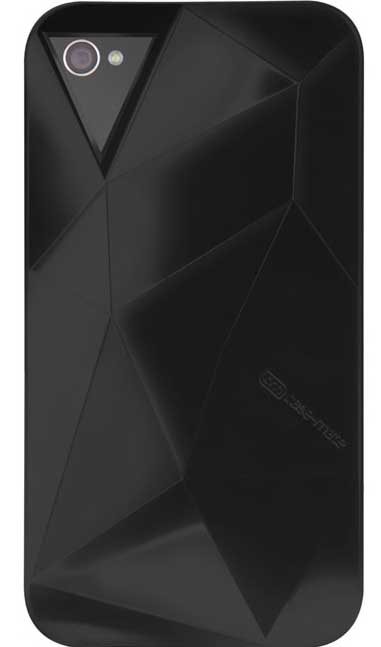 This case is inspired by the architectural lines and modern art. The case is easy to install and efficiently covers back and corners. Its unique flexible design makes it more efficient under impacts. It comes in three colours red, white or black.
Price: $14.99 | More Information
Trident Kraken II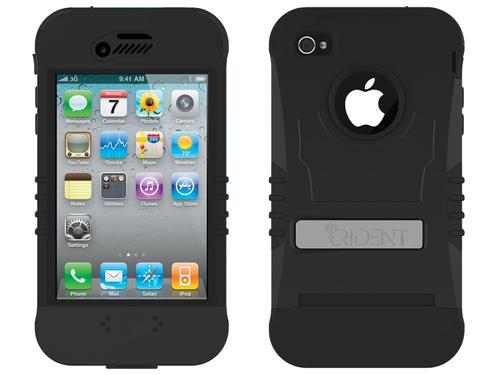 The unique feature of this case is its micro dust filters around speakers and microphones. It does not allows even the tiniest of the dust particle to pass through it to mic or speaker.
Price: $28.41 | More Information
Kensington Powerguard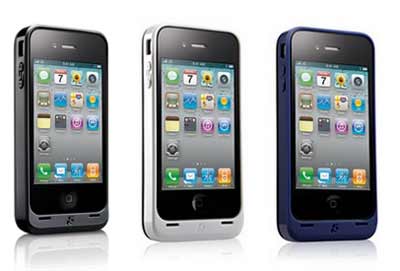 This case not only provides protection but also adds an extended life battery to your iPhone, thus increasing the talktime by 4 hours, 5 hours of video and 22 hours of the music.
Price: $39.00 | More Information
Apple iPhone 4s Bumper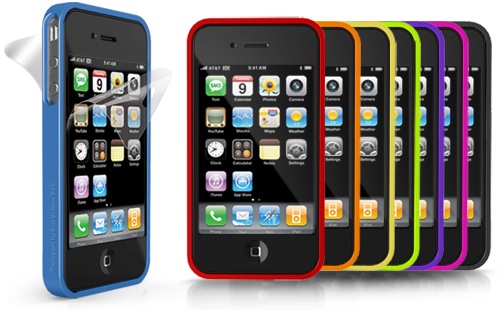 It is actually a thin protecting cover that wraps itself around the iPhone to protect it from accidental drops and shocks. It protects the aluminum ring from scratches too.
Price: $0.79 | More Information on iPhone 4s Bumpers
Second Skin iPhone 4s Case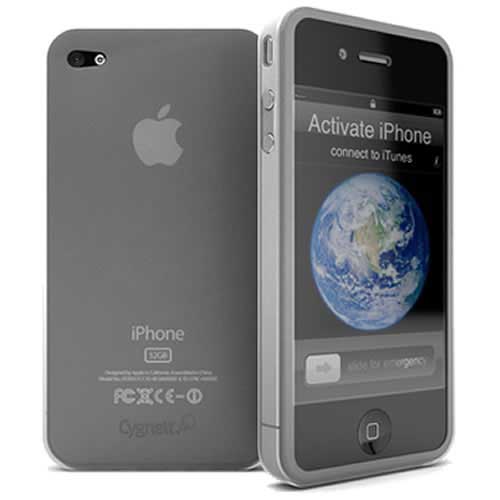 As the name suggests it is designed so as to fit the iPhone inside it like a glove. It quite flexible, but at the same time enough tough to provide the necessary protection.
Price: $12.99 | More Information about Second Case II
Agent18 HipstaCase for iPhone 4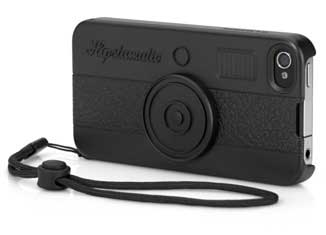 It's a retro inspired hipstaCase for iPhone by Agent18. It is inspired by 3D camera. It has a tripod adapter which is compatible with most of the tripods. It allows you to have full access to all the iPhone features and buttons. It also has a built in notch for easy removal.
Price: $34.95 | More Information
Deff Cleave iPhone 4 Case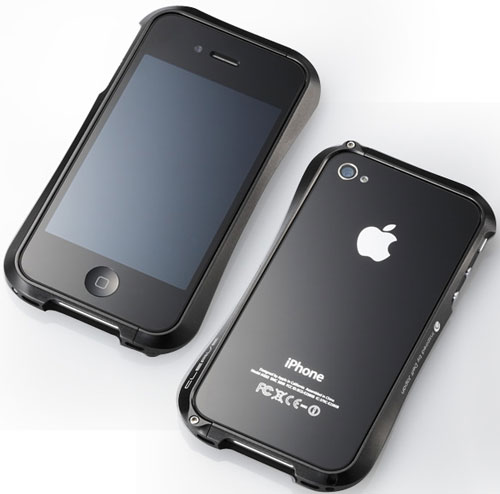 Its a sleek and slim aluminum bumper case from Deff Japan. The case is provided with polyurethane sheets at all the corners to protect it against the shock.
Price: $29.99 | More Information
Grace Digital Audio Eco Pod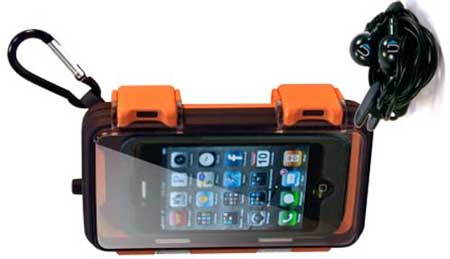 It may not be preety much good at looks, but it provides you with a waterproof chamber for your iPhone. According to the company it could withstand a 3 feet water for 30 minutes. Surprisingly it also comes up with waterproof ear phones which could be attached to its water proof head jack.
Price: $46.44 | More Information
Griffin Elan Form Chilewich Case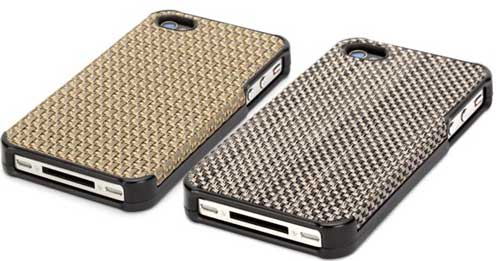 Designed by Sandy Chilewich here comes another innovative case design from Griffin. The case is made up of polycarbonate shell that could withstand high impact. But the most promising feature is the outer design.
Price: $38.99 | More Information
Sena Hampton Wallet for iPhone 4s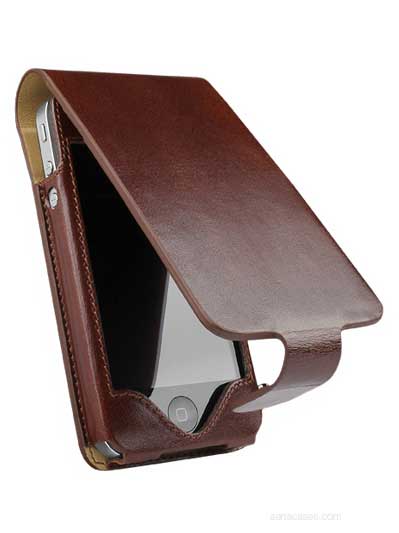 This case provides you with luxurious, designer leather iPhone case with the flexibility of the wallet. The case is handcrafted from the Italian leather. It has various slots for your cards. The seamless design and velvet lining give it more luxurious looks as well as provides a protective layer.
Price: $32.95 | More Information
LiveStrong Barely There Case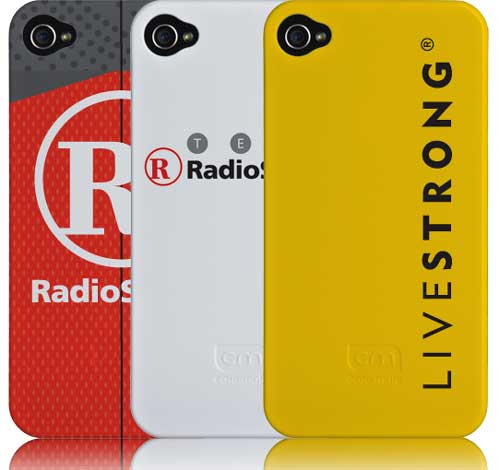 The ultra thin case is mainly designed to provide superior protection to your iPhone. This case is mainly designed for sporty users who would prefer a sleek and ultra strong flexible protective case that could withstand the impact. It also provides you with full access to all your phone's features like home button, volume key, camera etc.
Price: $19.99 | More Information
InnoPocket Amphibian Case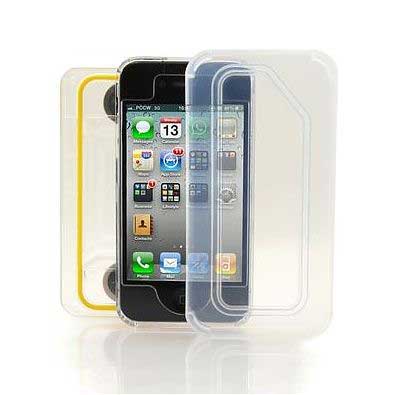 It is a sleek waterproof case that also offers decent protection to your iPhone. According to the company it is submersible up to 9.9 feet or 3 meters. It also comes with a rational price tag that makes it worth your dime.
Price: $29.99 | More Information
We are sure you will love most of these iPhone 4s cases if not all of them. Let us know in the comments below.