Kate Spade is the famous designer and co-founder of Kate Spade NEW YORK. She began her carrier back in January 1993 with Kate Spade handbags and gradually as she went up the stairway of success, the versatile products with bold designs and style started coming out. As of today, Kate Spade NEW YORK designs and manufactures products including personal organizers, address books, shoes, beauty products, perfume, raincoats, pajamas, and eye wear, bedding, bath items, china, and various items for the home and wallpapers.
Our interest in Kate Spade NEW YORK arouse when we checked out a variety of feminine Kate Spade  iPone 4 cases spread across the web and demanded by enormous number of people. Although, there are also iPhone 4 cases available for males but they come under a different brand name "Jack Spade".
In this post we have collected 10 best Kate spade iPhone 4 cases from among which one will sure win your heart.
You might also like cydia apps for iPhone 4 and best iPhone 4 cases.
1. Florence BoadHurst Tour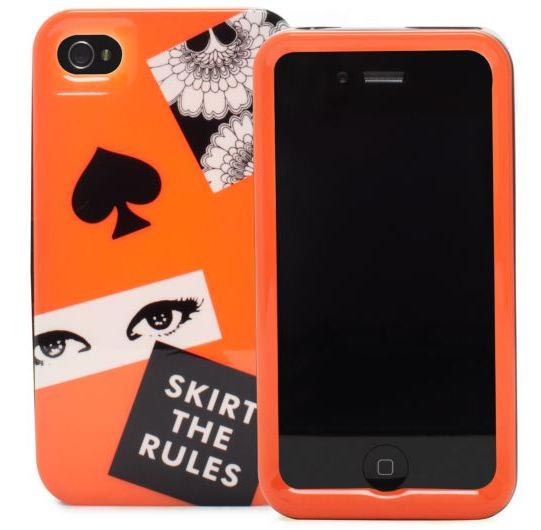 This graphical case is colored warm so you drag some attention from a distance and simultaneously protect your iPhone 4 from dust, scratches and bumps.
Price: $40.00 | More on Florence BoadHurst Tour
2. ChitChat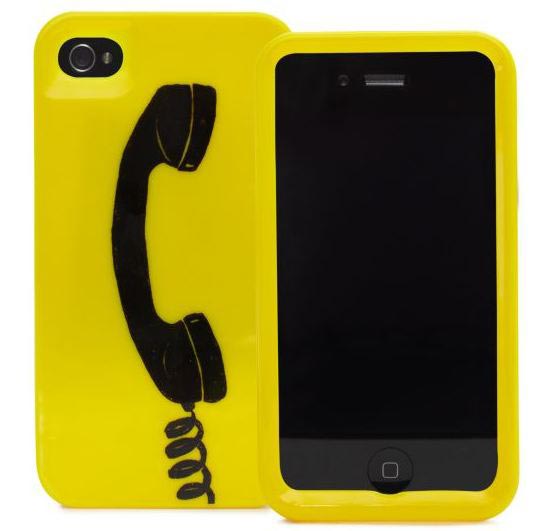 Illustrated with a retro telephone receiver for a playful wink at convention this case is the newest iPhone 4 case from kate spade.
Price: $40.00 | More on ChitChat
3. Signature Spade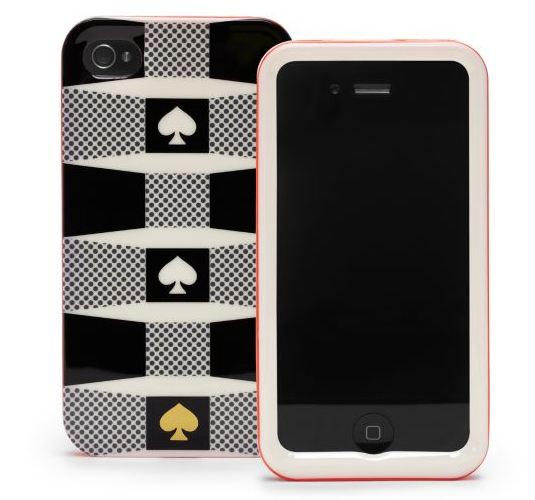 In true kate spade New York style, this case is dressed up functional and exclusively for the iPhone 4 with kate spade's signature colors and playful designs.
Price: $40.00 | More on Signature Spade
4. Graffiti Spade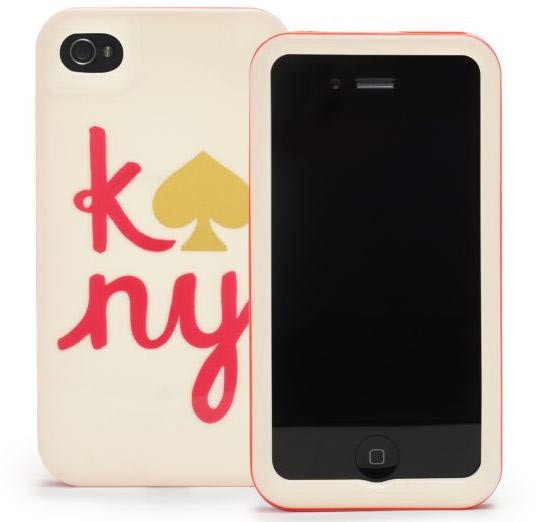 The case features a playful graffiti print and exclusive delightful design and as of now is most demanded Kate spade iPhone 4 case.
Price: $40.00| More on Graffiti Spade
5. LE Pavillion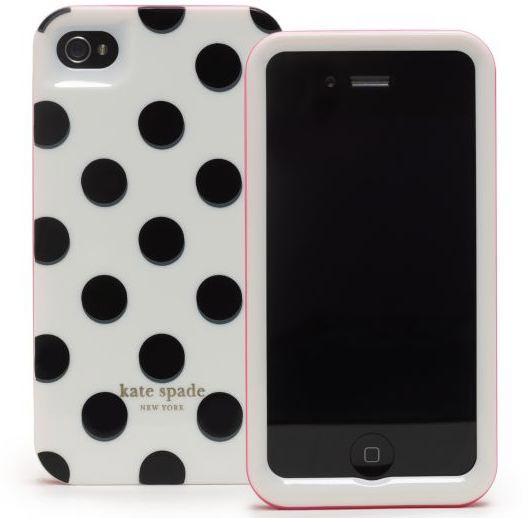 This LE Pavillion iPhone 4 case is a true representation of Kate spade art with its signature polka dots and fully functional structure.
Price: $40.00| More on LE Pavillion
6. Book Stripe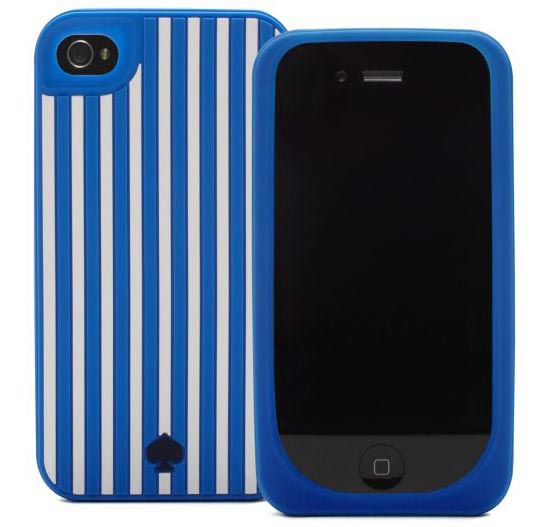 This case is made from silicone that means it is environment friendly and with its signature Book Stripe  you will also be able to impress upon other environmental entities called as males.
Price: $35.00 | More on Book Stripe
7. Tennis Case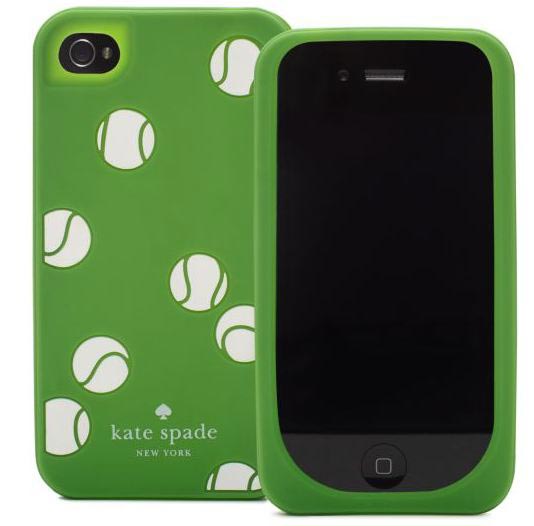 Made from Silicone this kate SpadeTennis iPhone 4 caseprotects your iPhone from scratches, bumps and dust and makes quite an impression when you pull it out of your handbag.
Price: $35.00 | More on Tennis Case
8. Live Colorfully Case from Kate Spade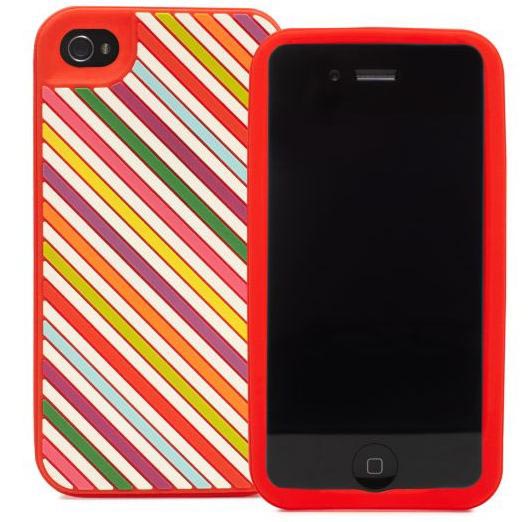 This case is striped with warm, vibrant and positive colors to spark a smile every time you pull it from your bag.
Price: $35.00 |More on Live Colorfully Case
9. On The Dot Pink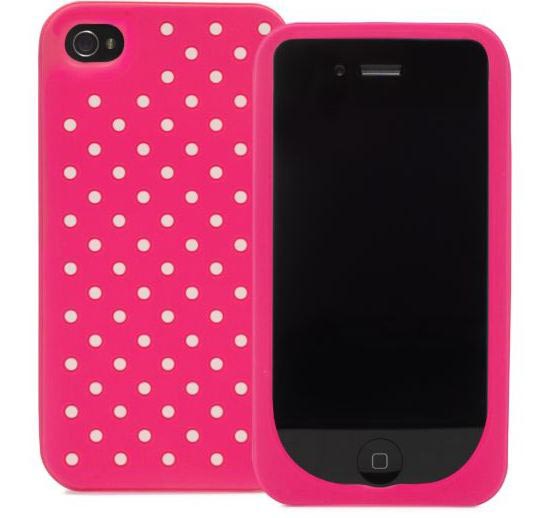 Pink represents positive energy and with its cute dots this case will sure drag some attention when you pull it out of your hand bag.
Price: $35.00| More on "On The Dot Pink"
10. On The Dot Green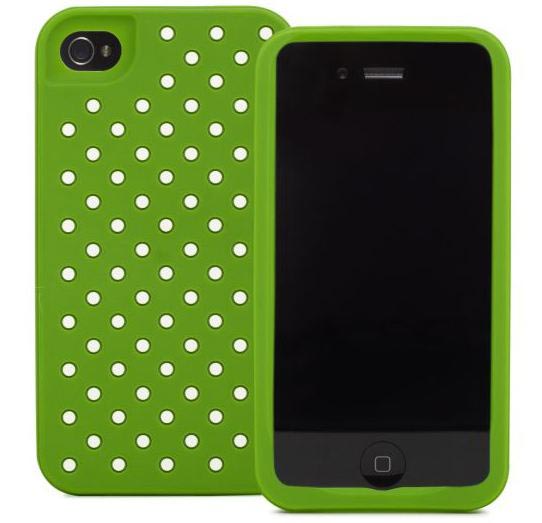 This case is Dressed up with cheerful dots on a green base promising to spark a smile every time you pull it from your bag.
Price: $35.00| More on "On The Dot Green"
We hope you liked this list of best Kate Spade cases for your iPhone 4 and iPhone 4s. You might also like trendy iPhone 4 cases and unique iPhone 4s cases.