As we know that Google Play Android application market has a very high growth rate and thousands of new apps are added everyday. In this post we are going to provide you with 50 newly released Android apps that are worth downloading. Go through the list and find the latest application that suits you best.
1. Instagram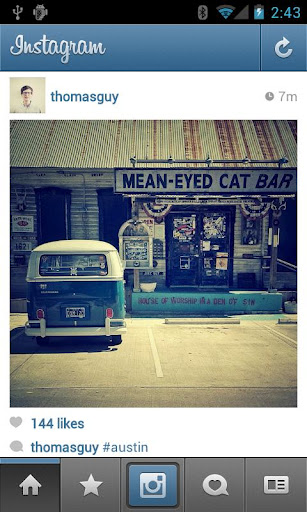 One of the famous app of iPhone is now available for Android too. Edit your pictures with various cool effects and filters and share them with your friends.
2. Sound Effects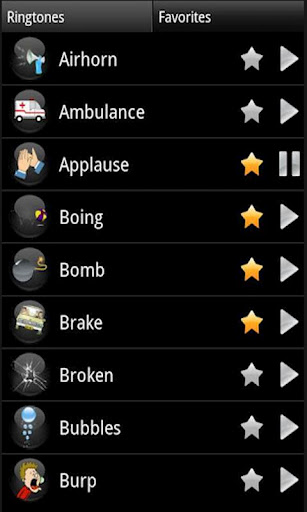 This application includes hundreds of sounds like ambulance, sneezing , Horn, Rooster and many more. You can set them as your ringtone, notification tone, alarm or tease your friends by playing annoying sounds.
3. Zoom Camera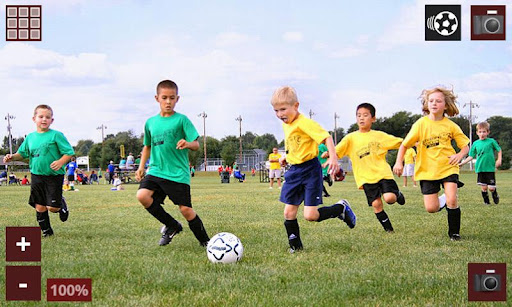 Zoom Camera is a nice camera application which includes lots of cool features, most of them aren't available in your stock camera like 1000 percent zoom, 15 photo scene modes , 4 flash modes, 5 focus modes, video recording and many more.
4. Darth Maul Me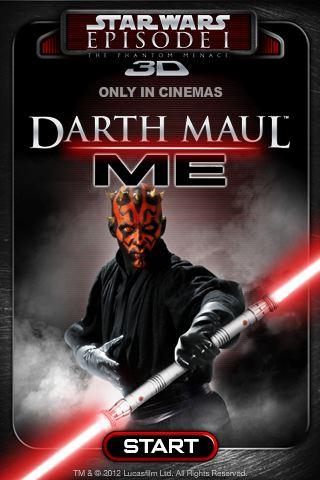 This is a fun application that allows you to change your face into Starwars Episode I Character called Darth Maul. You can fully edit your photograph or partially, to make it feel different.
5. Plex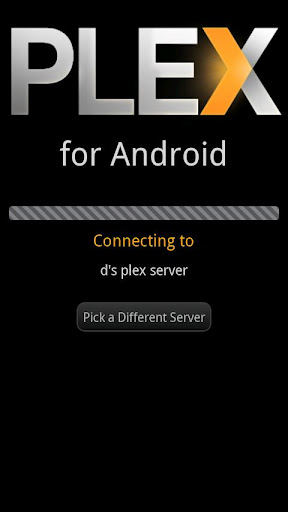 Plex is an application which allows you to see your media that is stored in your PC through this Plex Client . Plex supports Mac OS, Windows and Linux OS.
6. MoneyWise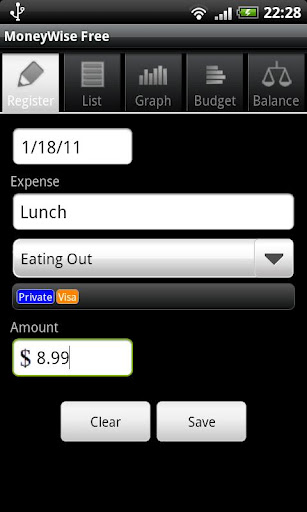 This application allows you to keep track on what you are spending. Your daily expenditures are tracked and it will avoid you to waste more money.
7. NYC Subway by Embark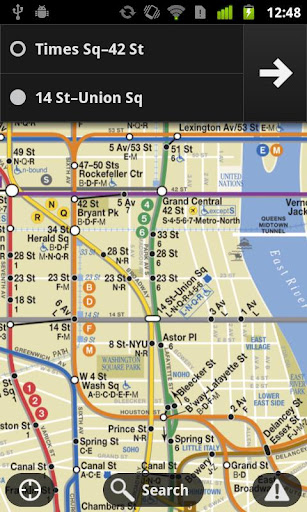 NYC Subway app will allow you to plan your trip between subway stations and that too offline.
8. Decide.com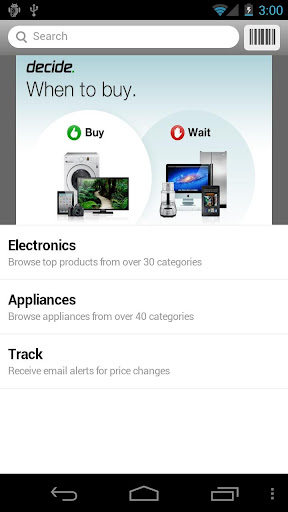 If you like shopping Electronics & Appliances, then this app will help you to decide whether to buy it or not?
9. Tape-a-Talk Voice Recorder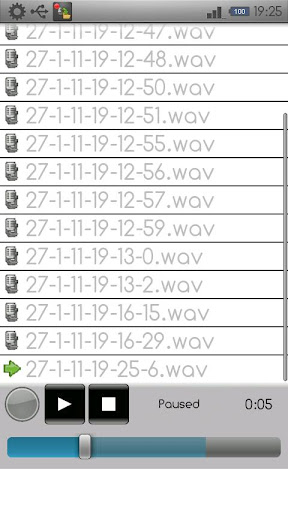 Tape-a-Talk Voice Recorder allows you to record high quality voice in a simple way. You record your voice even when your display is off.
Download Tape-a-Talk Voice Recorder
10. Maxthon Android Web Browser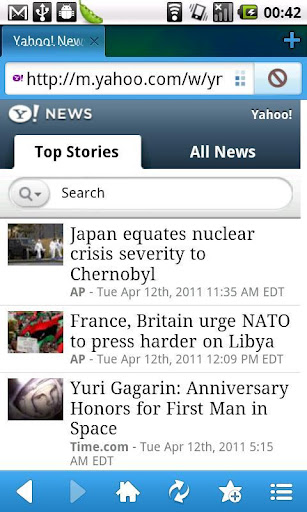 The latest Android Browser which provides fast and secure web browsing and is free to download.
Download Maxthon Android Web Browser
11. GO Book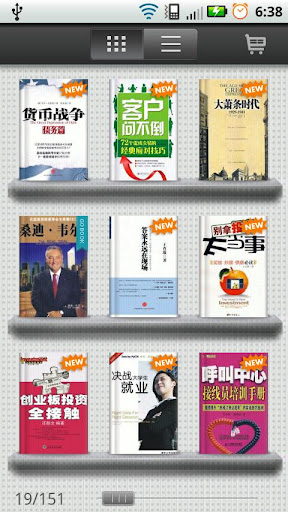 GO Book is a mobile reader that supports various eBook formats like EPUB, TXT, UMD, PDF and FB2. This application has features like book import, book search, simulated page turn effect, eye-protection reading mode, and reading record automatic save.
12. Alarm Clock by doubleTwist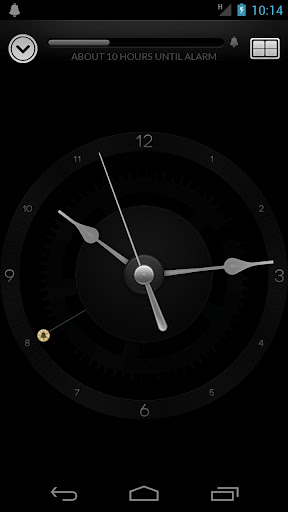 Ono of the simple and best Alarm Clock application available in Google play from the doubleTwist player developers.
Download Alarm Clock by doubleTwist

13. AnySoftKeyboard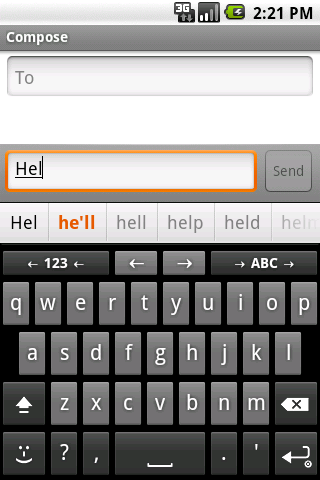 Highly Customizable keyboard for your android device, supports multiple languages and many other features like multitouch support, voice input and gesture support.
14. Handy Scanner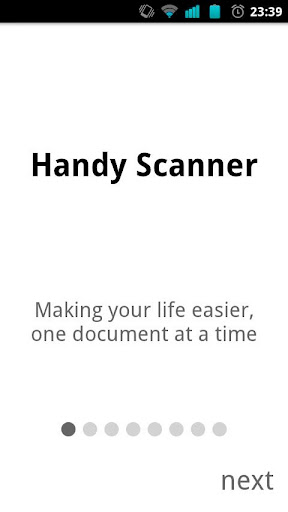 This is a scanner application that allows you to create PDF documents from your pictures and provides them a beautiful finish to make them print ready.
15. Lookout Ad Network Detector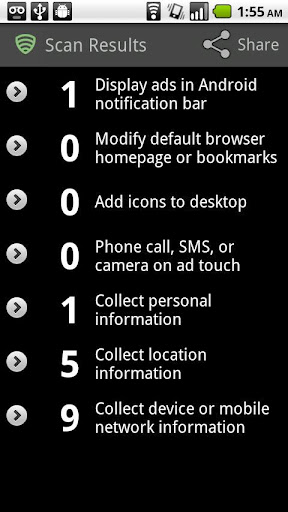 Lookout Ad Network Detector will provide you all the information about mobile ads like what information is collected by mobile add networks  and what type of add will be displayed on your device using a particular app. Thus allows you to decide to keep that application or not.
Download Lookout Ad Network Detector
16. Hipster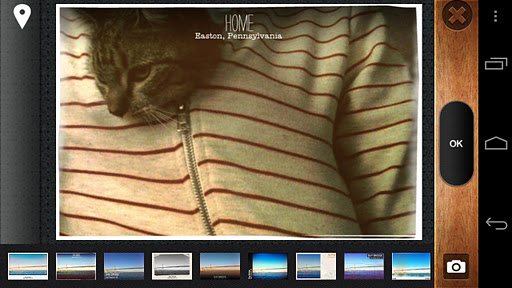 This application allows you to create postcards from your photographs by adding to them  details, names , date and location, so that you can save your memories into your postcards.
17. Ancestry app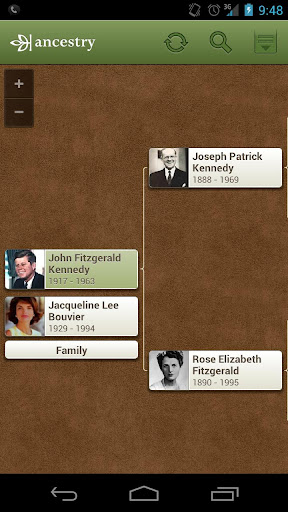 Create your family tree with this application with lots of features that will help you to create one.
18. MLS Matchday 2012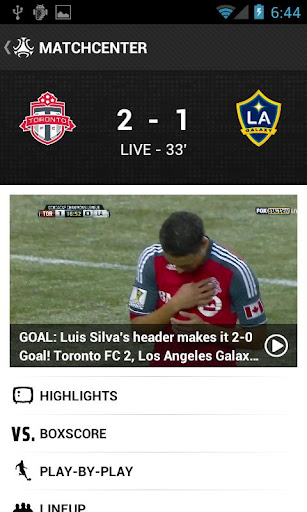 This is the official Major League Soccer application that will provide you with the live scores and play-by-play of every MLS game
19. InstaCamera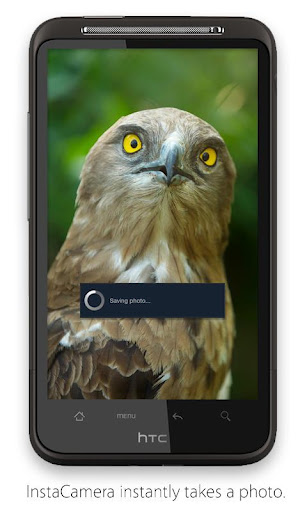 This Camera application allows you to click instant photographs, so that you wont miss any perfect shot.
20. MY Cookbook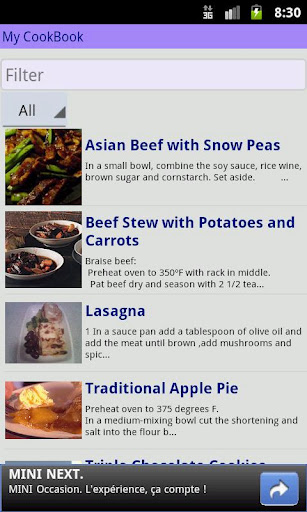 My Cookbook  is recipe application that helps you to add and  import your recipes. It also has a text to speech feature and supports various formats like mmf), MasterCook (.mxp), RezKonv (.rk)  and many more.
21. Seek Droid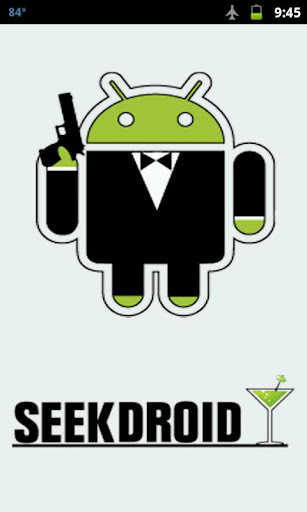 Now you don't have to worry about your mobile getting lost or stolen  because this application will find it for you. It helps to locate your stolen or lost device from anywhere in the world.
22. n7player Music Player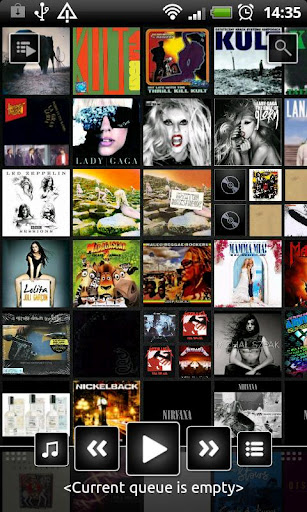 A 3D music player that provides you with the simple and easiest way to organize and play your music.
Download n7player Music Player
23. TFIFX MT4 droidTrader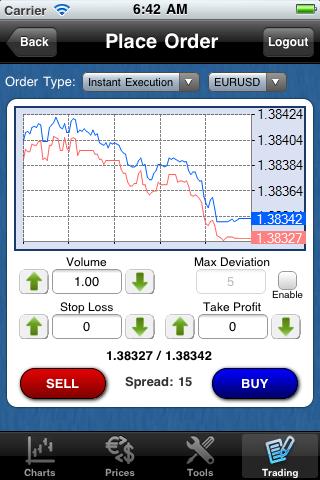 This application is powered by Forex On The Go Technology which provides you with MT4 trading for TFIFX.
Download TFIFX MT4 droidTrader
24. Hi Launcher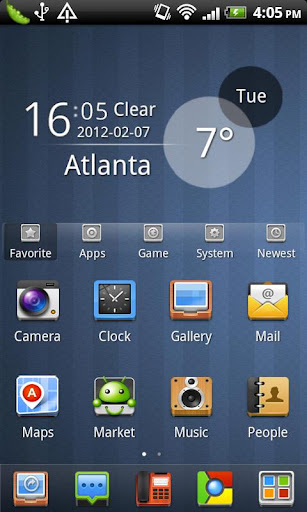 A different UI android Home replacement app with stunning looks and many features.
25. Camera360 Ultimate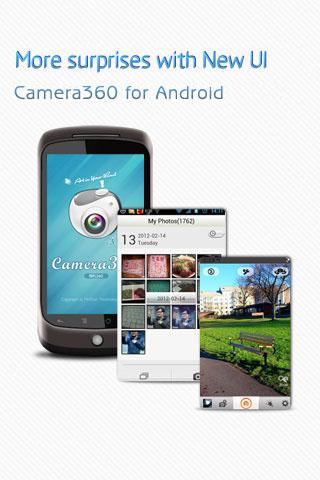 This is the one of the best camera application available in Android Market and with lots of features.
26. aVia Media Player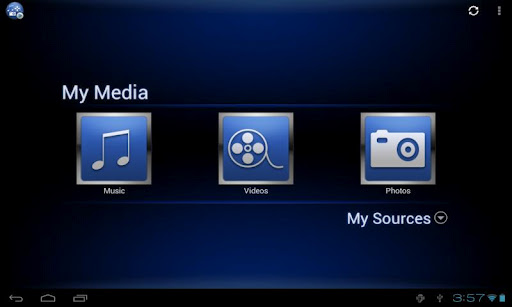 This is a multimedia application that allows you to play and share music, videos and images right from your smartphone.  Share them to social networking sites like Facebook and Google+.
27. TM World Clock & Widget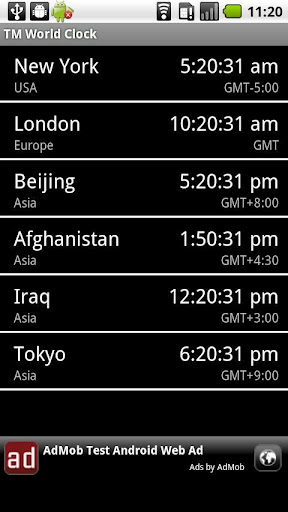 This application provides you with different clocks and customizable widgets and has easy way to search for locations.
Download TM World Clock & Widget
28. Friend Me for Facebook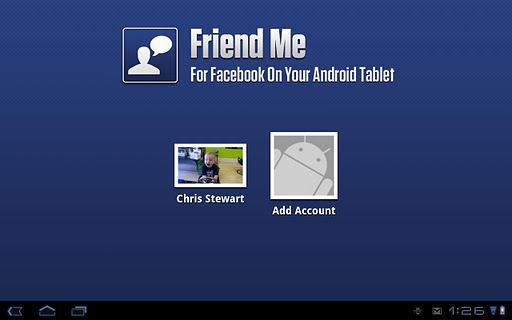 This is a Facebook client application that is optimized for honeycomb tablets. Its a free ad supported application, but if you want to get rid of annoying ads, you can also buy an ad free version through in app purchases.
Download Friend Me for Facebook
29. Postman: SMS Spam Blocker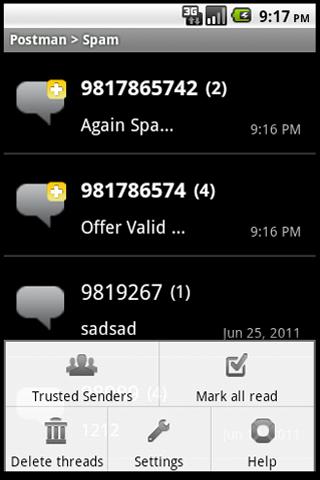 If you are fed up  of annoying unwanted spam SMS. Postman: SMS Spam Blocker will provide you the easy way to get rid of those by blocking them.
Download Postman: SMS Spam Blocker
30.Remote web desktop
This application will remotely control your android smartphone right from your web browser through any data connection like WiFi, 4G, 3G,2G or USB.
31.Moon maps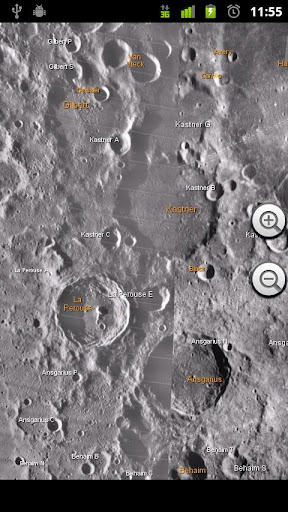 Moon maps provides you with lunar imagery. You can select various views like Clementine mosaic and Lunar Orbiter mosaic.
32. AndroMote Remote control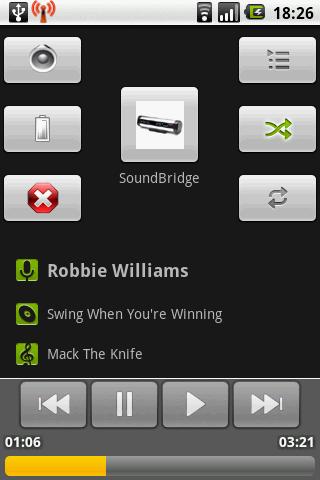 This application uses UPnP ™ protocol to search for media library over WiFi, so that you can play your music files on your android device.
Download AndroMote Remote control
33. Awesome drop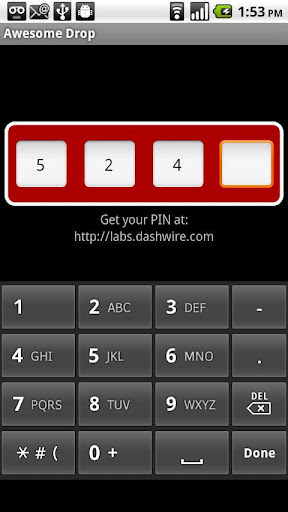 Simplest way to sync files on your phone. Just drag and drop files into phone right from your web browser.
34. CamCard lite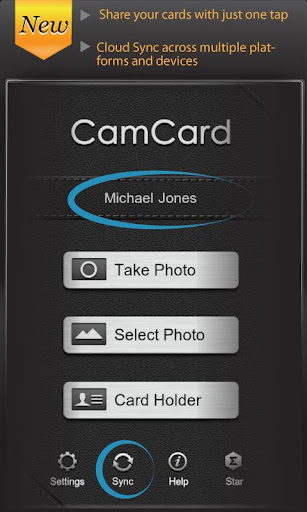 This app scans your business card and saves all the information provided in it.  This is a must have app for business personals.
35.OnTheFly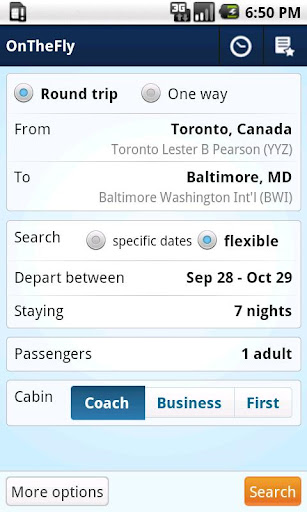 This application helps you to shop for your airfares for any location in the world. Easily manage your trip by booking right flights.
36. Evi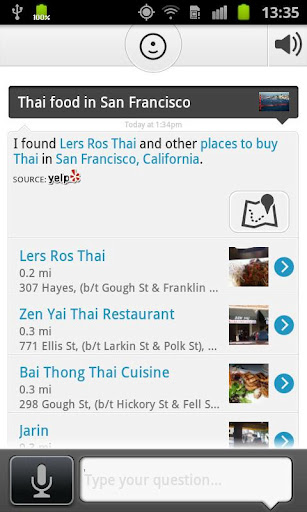 Evi is an another Siri type application that listens to you and provides you with information just like other artificial intelligence apps, but it is still in its starting phase.
37.SwitchMe for Root Users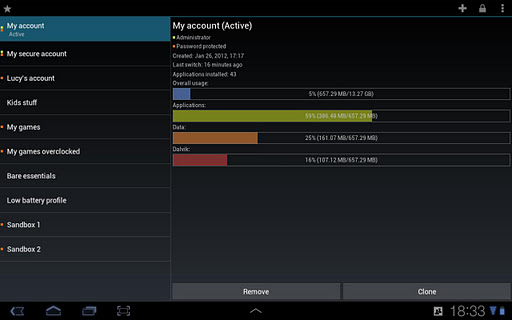 This app is for rooted users, helps you to create different profiles, with each profile having its own settings, applications and user data, same as we have in desktops.
Download SwitchMe for Root Users
38. Eventbrite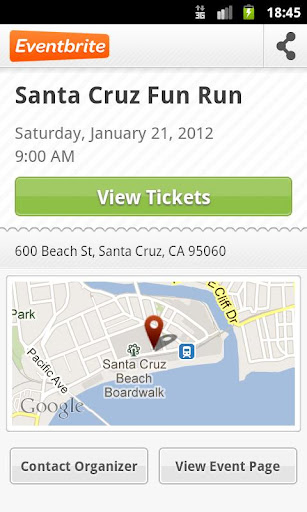 This application will provide you with quick access to various events and event related information on the go, so that you don't have to carry papers containing event related information with you.
39. FoxFi (Beta)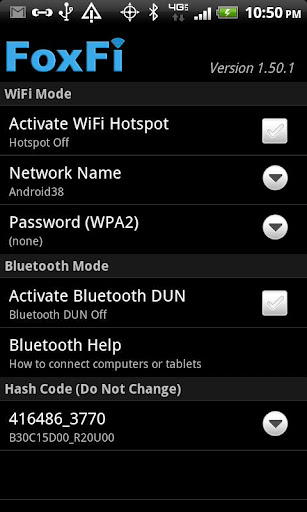 FoxFi enables WiFi or Bluetooth Hotspot plans for your device. This does not require rooting. Bluetooth hotspot works for almost on all devices but Wifi hotspot doesn't work for some devices.
40. Call2: High Quality Calls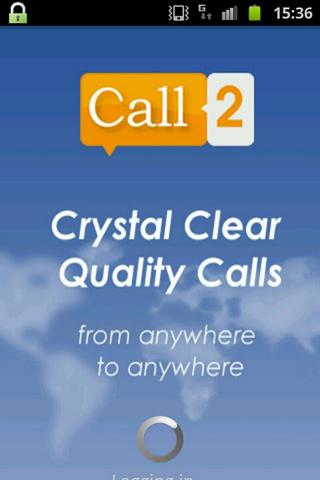 This i a VoIP application that provides cheap international calls. If your are traveler, this app will surely reduce your roaming charges.
Download Call2: High Quality Calls
41. Photo Voyages of Trey – FREE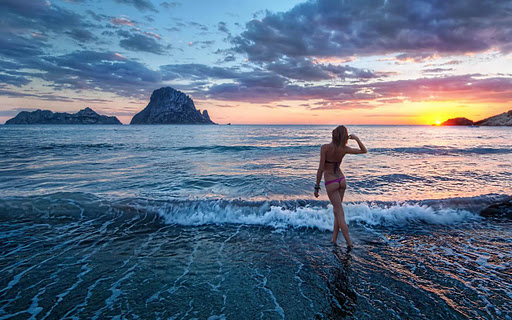 This application has lots of Trey Ratcliff's photographs who is a known HDR photographer. You can have slide show of these pictures. Premium version includes hundreds and hundreds more photos.
Download Photo Voyages of Trey – FREE
42. My Tracks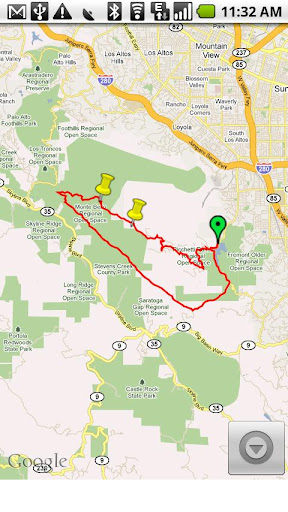 This app works on Gps. If you are waking, riding a bike or a car, this app will record your track which you can share with others.
43. Smart Cover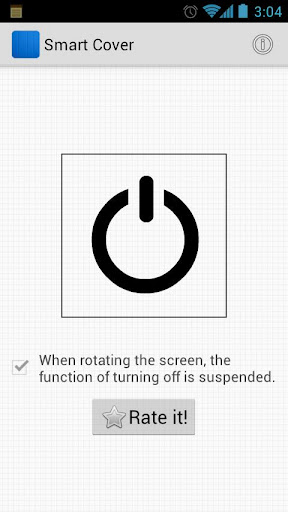 This app uses a proximity sensor so that your phone goes to sleep when you close the cover and wakes up again when you open it.
44. Intel TelePort Extender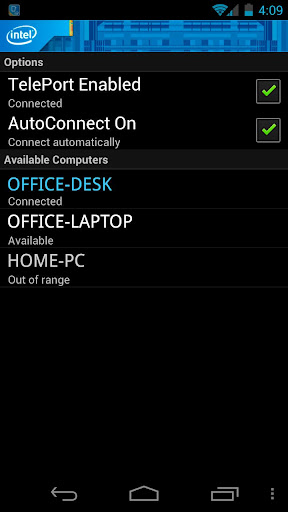 This app uses both the PC and Android phone together by using a WiFi connection. You can chat , text message, access contacts and many more right from your your PC.
Download Intel TelePort Extender
45.TurboViewer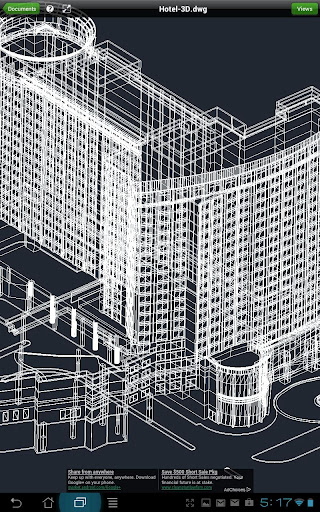 This is CAD drawing viewer application, supports both 2D and 3D formats and has various features like pinch to zoom, pan etc
46.SigmaVPN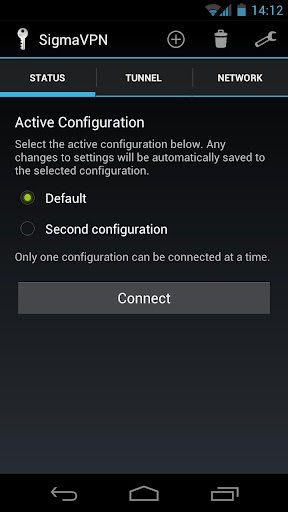 This is a fast, simple and secure VPN appliction and supports both IPv4 and IPv6 tunnel.
47.Rypple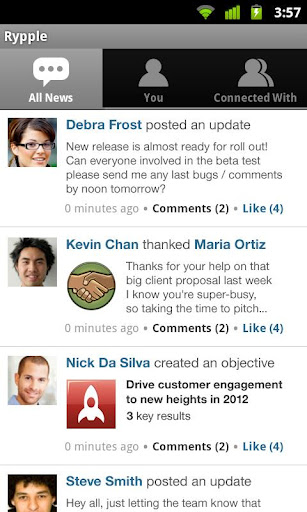 An online social performance management software. It helps managers, employees to improve their performance as this app will provide them continuous feedback and meaningful recognition.
48. OI File Manager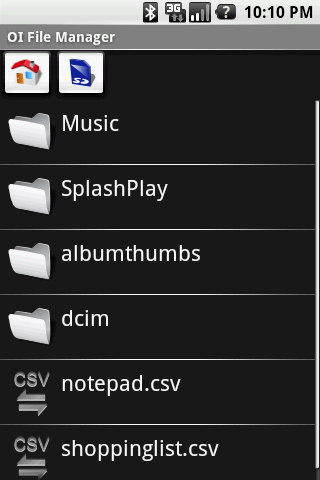 A nice light-weight file explorer that helps in managing SD card files and has all basic file manager features.
49. Ultimate Guitar Tabs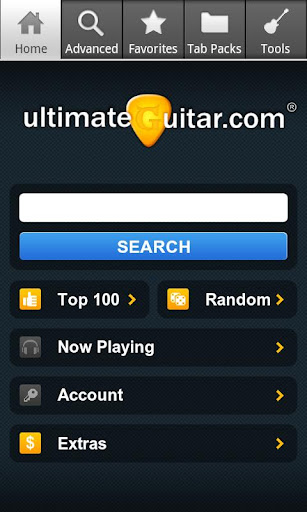 Guitar Tablatures, bass Tablatures, drum Tablatures and chords can be viewed by this application. You can access over 400,000 Tabs by this app.
50. NET-A-PORTER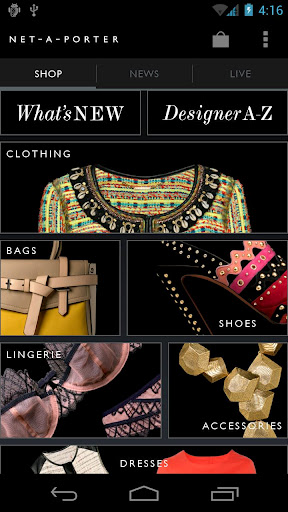 This is online shopping application particularly for women. Shop from over 400 designers all over the world.
We hope you liked these android apps. You should also check must-have android apps and 150 best android apps.