Ever since Apple released iPhone 4s, die-hard Apple fans have been talking about how great the Siri works. Siri is more of a personal assistant than a voice actions app. You can interact with Siri but you can't say the same about most of the other voice search and voice action apps. Siri for Android has always been a dream, that is, up until now.

You see, ever since developers laid their eyes on Siri, they have been in a race to develop the perfect counterpart for the Android community. There are many Siri like apps for Android out there that make interacting with your mobile phone a charm. Making calls, sending texts, searching for facts, doing complex calculations, taking notes and setting reminders using nothing but your voice has never been easier.
Even though there are numerous different personal assistant apps available for Android, the real question people ask is whether Siri For Android will ever be ported officially. The answer is simple, no. Apple own the Siri technology and will never release this app for Android – their main competitor. However, we have to ask ourselves, do we really need the Siri for Android when there are so many similar, if not better, voice command apps for the Google mobile OS available out there.
For those of you who are on Ice Cream Sandwich or Jelly Bean, Google has already released their Siri equivalent that works almost like the later. It lacks some features of Siri but goes head-to-head with it on most task and even doing a better job than Siri for some tasks. But, for the rest of you who don't have ICS or Jelly Bean, or some users who want even more voice command goodies on their device, this post will come as a god-sent.
We wanted to have the Siri-like experience on our Android phone so we tested out different voice controlled apps available in the market. The result is this post of 10 Best Apps for Android that function more or less like Siri. The apps are listed in the order we like them, number one being the best and number ten being the worst.
Skyvi (Siri for Android)
Free App – Skyvi on Google Play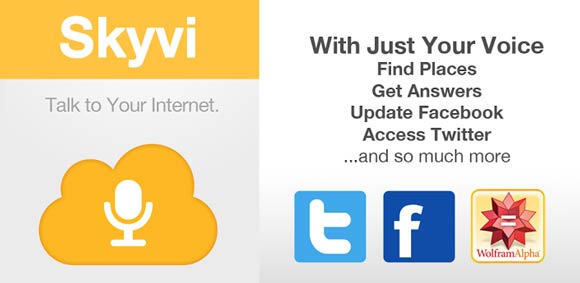 Skyvi is the closest thing to Siri on Android platform and it performs commands and functions swiftly. Skyvi also does an appreciable job at recognizing your voice and gives prompt answers in a lesser robotic female voice than Siri. Skyvi can help you text, get directions, call Android Contacts, play music, update Twitter or Facebook status and most of all, just like Siri, it can crack a few jokes and give witty answers.
Voice Search by Google
Free App – Voice Search on Google Play
Google's very own effort to give its Android customers a more smart, reliable and quick Voice control. With this app you can write messages, search your phone, locations or the web by voice commands. You can also use the Android Voice Commands to call your contacts and the most significant advantage of this Siri alternative for Android is its impeccable speed.
Assistant from SpeaktoIt
Free App – SpeakToIt Assistant on Google Play

Another impressive Siri alternative with an extra feature that allows you to  select the visual qualities of you Smart phone assistant. The assistant uses cool voices powered by iSpeech to answer questions and it can recognize commands promptly. SpeaktoIt is able to execute many useful commands like  find information, launch apps and connect you with various web services, such as Google, Facebook, Twitter, Foursquare, Evernote, and many others.
Iris
Free App – Find Iris on Google Play

Iris, as the name suggests (Word "Siri" Reversed) was first brought out just to be a typical clone of Siri but then it turned out to be one of the best Smartphone assistants on Android Platform. Iris is user friendly, fast, gets most of the things done and is comparatively more helpful than Siri.
Vlingo (now Called 'Dragon')
Free App – Find Vlingo on Google Play
Vlingo (renamed into "Dragon") is one of the first Voice Assistant apps ever to hit the Android Marketplace. It found its way on most of the Android phones even before the Siri ever made news.  Dragon will make calls for you, send texts, compose emails, set Alarms, find best route to your destination and play music without you even having to type a word.
Jeannie
Free App – Jeannie on Google Play

The App performs most of the usual Smartphone assistant tasks in addition to functions not equally effective than on other Siri Alternatives. The developers also allow you to use a free experimental version of the app.
EVA Intern
Free App – EVA Intern on Google Play
EVA Intern has a different charm and Speech that helps it stand out from all the other orthodox apps. Another advantage of this app over the others is its innumerable functions and features ranging from a dedicated Car Mode to shake activation.
Andy (Siri for Android)
Free App – Find Andy on Google Play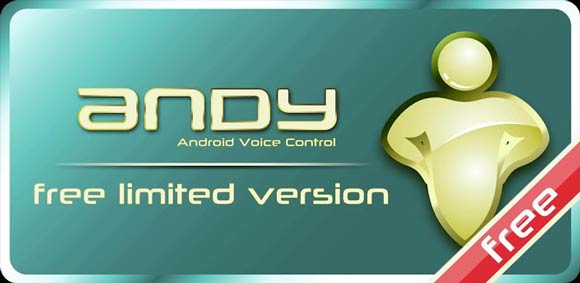 Andy is more of a productive Voice assistant as most of its functions revolve around collecting and portraying information on a vast array of topics. Andy can also give weather forecast when asked for, but answering questions remains its strongest forte.
Robin, the Siri Challenger
Free App – Find Robin on Google Play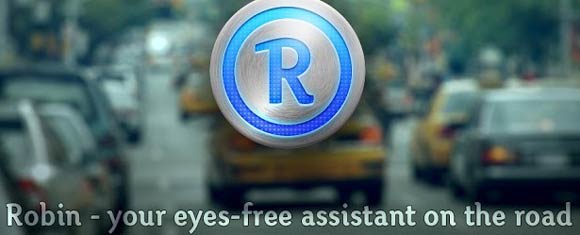 Robin is best suited for Drivers and the like, as it can clearly understand and answer questions like local information, GPS navigation, communication within the limits of perfect hands-free experience.
Edwin, Speech-to-Speech
Free App – Edwin on Google Play
A speech to Speech voice assistant does helps you inquire weather, make calls, SMS, tweet and also solve some mathematical problems.
Maluuba (Siri Alternative)
Free App – Download Maluuba from Google Play

Maluuba can help you locate nearest restaurants, shops, movie showtimes, watch trailers, set reminders, create voice guided alarms and answer many of the general questions on the go.
Bonus Siri for Android App
Sonalight Text by Voice
This app is mostly concerned with reading aloud text messages and also allows you to effectively respond with a high degree of accuracy using your voice as guide. The best part of this app is that you don't have to check your reply on screen as it is pretty accurate and also allows you to correct mistakes, if any,  via voice guidance.
Free App – Install Sonalight from Google Play
We are sure that you will find an Siri-Like app for Android that you will use for the foreseeable future. If we have to make your choice for you, we would just tell you to download Skyvi and take it for a swing to find out what it can do.