It has been a while since we saw something unique done to otherwise simple iPad cases. The Spigen's Diary is a genuine leather case for iPad 3 made from a single piece of leather. We got a dark-brown SGP Diary from CreTouch store and it arrived pretty fast.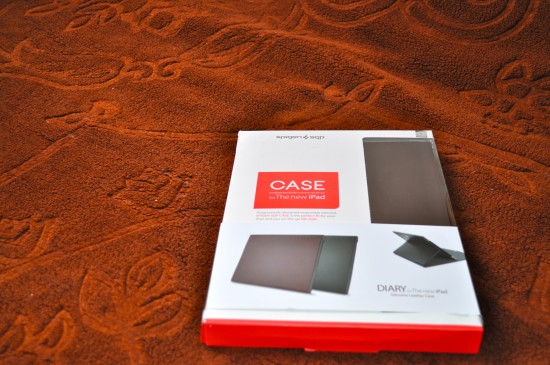 You won't find any stitches or joints on this case. There are no cuttings or slots to hold the iPad into place. What is has though, is a foam leather patch that your iPad 3 sticks to and keeps it into place.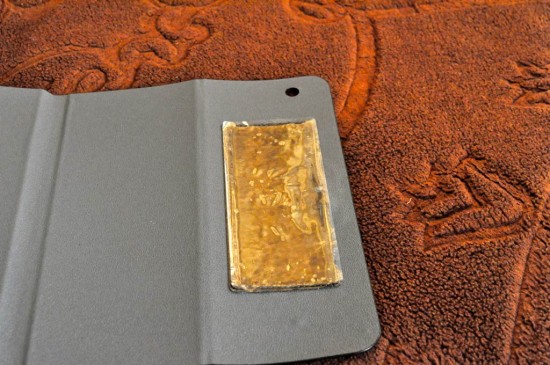 It is not a lot convincing that your iPad won't just fall off but we found that the glue-patch does a pretty decent job of sticking the iPad and it doesn't fall off easily. It is washable so you can clean up the case and the patch won't loose its stickiness. One concern we had was if the glue leaves any residue on the iPad once you remove it. Spigen has clearly put a lot of time into it and the glue won't leave any residue whatsoever.
There is a cutout for the camera and creases on both from and back panel of the case to easily make the Diary double as an iPad stand too.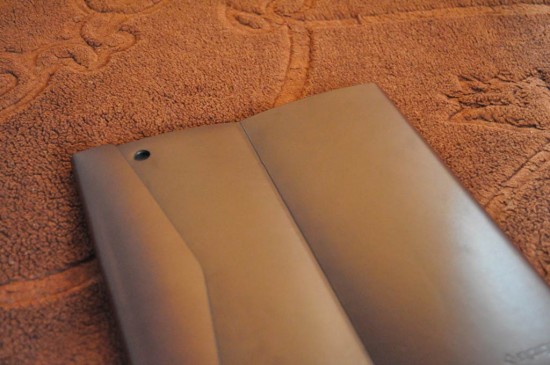 There is no magnet for buttonless sleep/wake function but it does have a magnetic clasp for holding the case in close position. The magnet doesn't snap into place easily though, you have to align it properly – thanks to the soft leather spine on the case.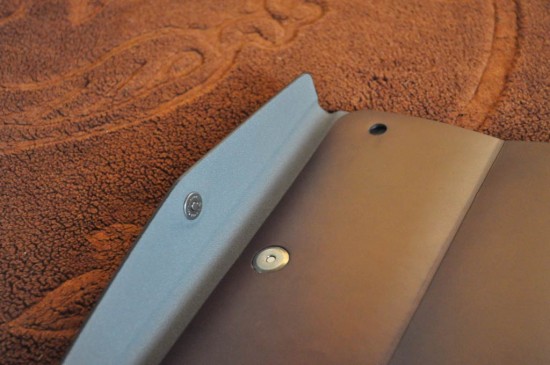 The internal lining of the case is made from a rubbery material which look like a hybrid of micro-fiber, fabric and rubber. It prevents the iPad from slipping away and make it super-easy to type since the device won't slip off easily in the standing position that the case offers.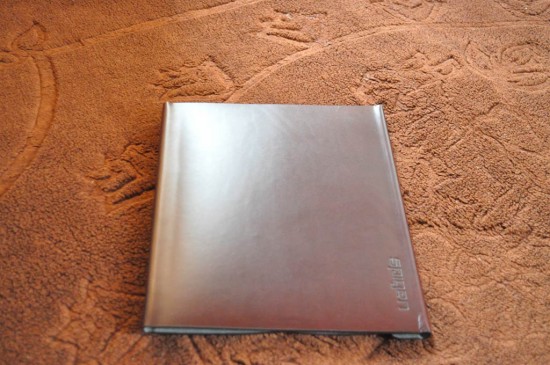 This SGP case is a sleek as it gets, it does a decent job of protecting your iPad from scratches. It adds almost no weight to the device and doesn't make it look fat either.
Plus Points:
It is a very sleek case that isn't heavy either.
The use of foam jelly glue to hold the device into place make it very protective against falls since the shock is transferred to the case rather than to the iPad.
It doubles as an iPad stand which makes it easier to type on and for watching movies.
Minus Points:
No magnet for buttonless sleep/awake feature.
The iPad is held into place using a foam leather jelly pad that doesn't sound/look particularly safe. If the glue doesn't last very long, this case will become pretty unusable.