After investing an ample amount of money on Apple iPad for its unique features, functionality and above all the sheer elegance and unique looks, protecting it comes to our mind almost as a natural instinct. There are hundreds, if not thousands, of cases and covers available for iPad that equip it with spiff , rugged protection and extra functionality but there are a few which do justice to fashion, art and uniqueness aficionados.
Many iPad cases available from different manufactures conceal the iPad's already ingenuous design by either adding unnecessary bulk  or messing up here or there. Albeit, there are unique iPad cases that add a different look to your iPad and add an appreciable level of customization to your iPad so you can stand out among other mundane iPad holders.
1. TuneWear WaterWear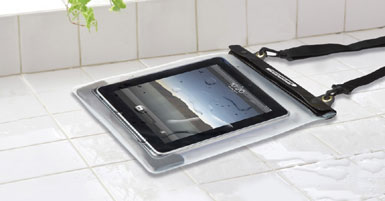 A unique iPad case bound to give your iPad an ultimate protection against all abrasions and other harmful element like rain, moisture, scratches and dust. The case combines the security and suave protection of Zipper, Velcro and quality plastic to protect it from almost all usual negative elements.
Price: $40 – Waterwear
2. DODO Case for iPad

DODO case is an award winning ec0-friendly case made in San Francisco for iPad using traditional binding techniques to give your iPad the compact protection and design of a standard book. The case comes in various vibrant colors and patterns but all of them have uniqueness worth being lauded.
Price: Starts at $60 | DODO Case for iPad
3. Ryan Frank Cork iPad Case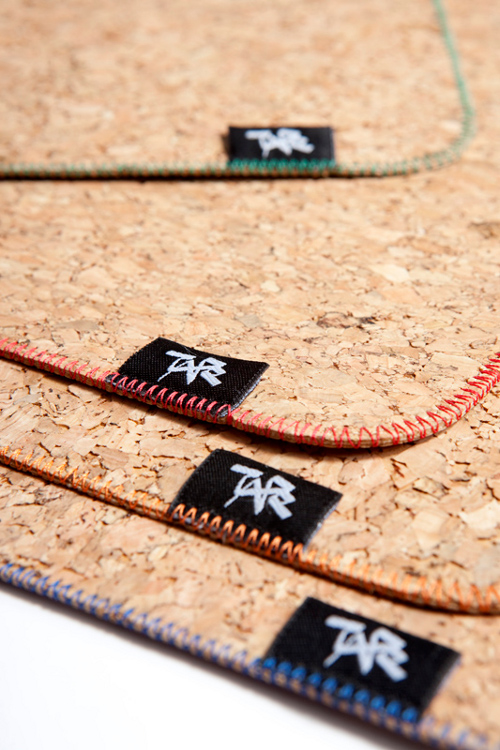 Ryan Frank has made unique cork case for your iPad to provide it with a unique and appreciable protection. Besides iPad this unique cork case is available for laptop's, Kindle and other portable devices.
Price: $38 | Ryan Frank Cork iPad Case
4. Etsy NewsPaper Case for iPad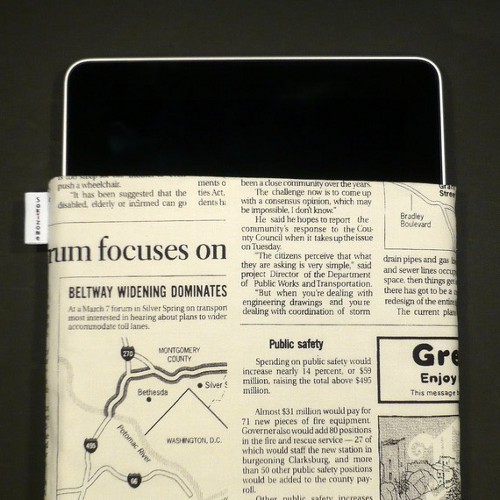 Another Unique but naive iPad case externally made from cotton fabric and printed exquisitely to masquerade a newspaper. Te case is beautifully handmade and quilted for a snug and secure fit and also provides a quick and easy access.
Price: $38 | Etsy NewsPaper Case for iPad
5. Skooba Wrap For iPad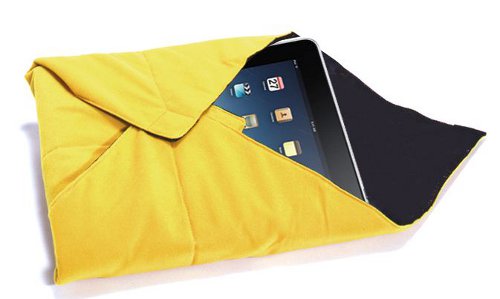 This unique wrap case is simple but exquisite and is compatible with other iPad carrying cases. Its layered construction acts as a cocoon for your iPad and is available in three different sizes.
Price: $18.95 | Skooba Wrap For iPad
6. Etsy iPad Cozy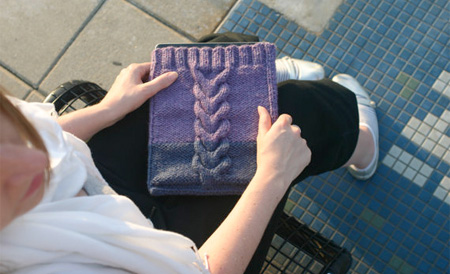 This iPad case is made from cozy wool to give your iPad warm protection and distinct unique looks. The case is hand-knit with a horseshoe cable down the center (and on both sides.)  and you can order for a specific color via email.
Price: $14 | Etsy iPad Cozy
7. Bacon iPad case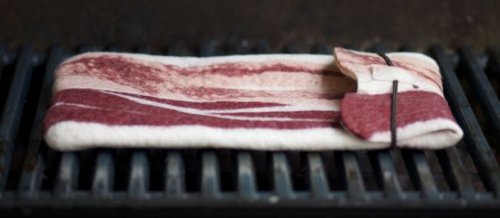 This case is handmade exquisitely for Bacon lovers. The case is perfectly textured and designed to provide appreciable protection and delicious looks.
Price: $69 | Bacon iPad case
8. iPad Extreme Case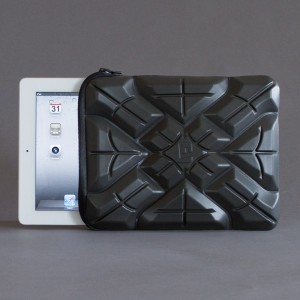 This case enables your iPad to withstand extreme stress conditions and gives an armor protection against the toughest impacts and bumps. It is a blend of Reactive Protection Technology, a composite blend of PORON® XRD™ material and proprietary G-Form materials and technology.
Price: $69.99 | iPad Extreme Case
9. Lady D iPad Case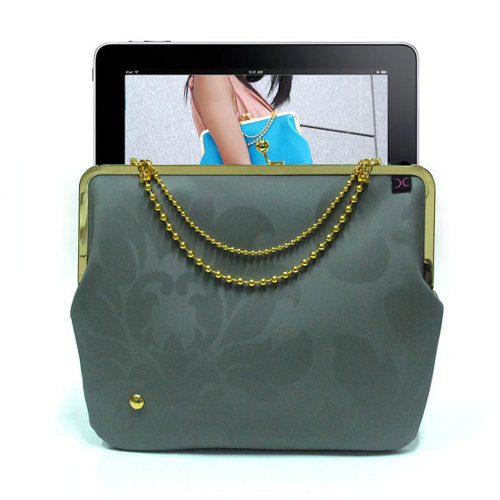 This case is an creative result of classic wallet design and modern improvisation. It not only adds a unique Modern look to your iPad but also protects it by its cozy and protective interior.
Price: $89.00 | Lady D iPad Case
10. iMaxi – The Apple iPad Cover/Case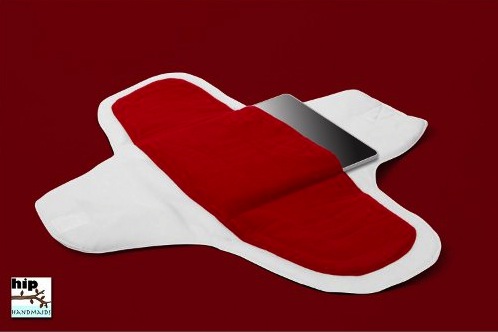 This case although can be taken as a mockery for the already iPad's ambiguous name, it sure is quite something different. With its protective wings you iPad sleeps in safely and the durable vinyl outer layer and plush, quilted-cotton sleeve, your iPad remains clean and dry.
Price: 24.99 | iMaxi – The Apple iPad Cover/Case
You might also like to checkout iPad cases for executives if you need something for the white-collar industry.