Apple iPad/iPad 2 and now the 'New iPad'  are one of the best gadgets that have dragged a lot of attention over the years due to their portability and productivity. Apple iPad is trusted by businessmen, bloggers , photographers and other professionals due to its substantial battery backup and versatile  functionality. So, considering the huge working opportunity and leisure iPad gives us, it is natural to look for a convenient case that helps us carry this precious device wherever we want.
In this post we have collected 10 best iPad carrying cases that will help you carry your iPad along with some other accessories.
You might also like to check executive iPad cases, designer iPad cases and iPad cases with keyboards.
1. modulR Carrying Case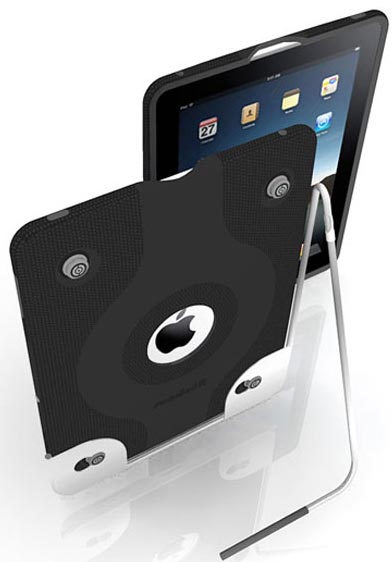 ModulR  is the most comprehensive iPad Case that allows you to stand your iPad in just about any position you can think of. The case also is a great substitute for car mount and with its strap you get the most out of your iPad.
Price: | modulR 
2. Vangoddy Hydei Convenient Carry Case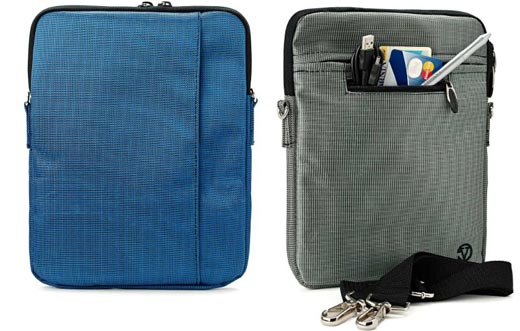 The Hydei by Vangoddy convenient carry case has an inner micro-fiber lining to protect your iPad and externally made of high quality Tapestry like fabric . With its detachable shoulder strap this case indeed is convenient.
Price: $18.99 | Hydei
3. Targus Crave Slipcase for Apple iPad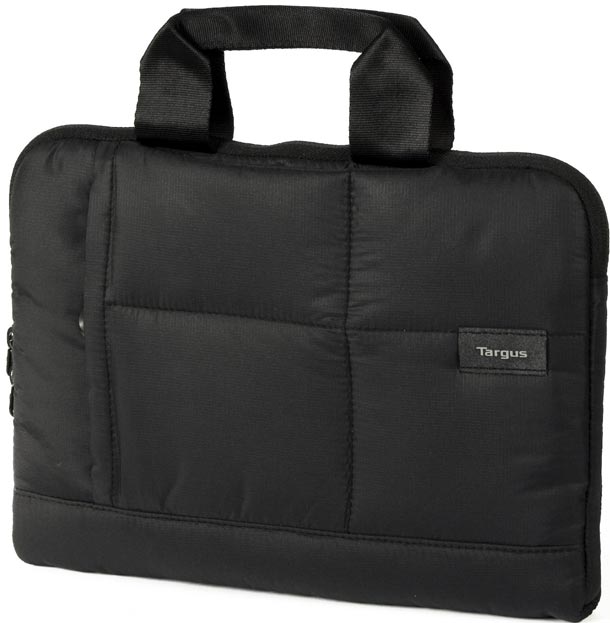 This awesome handy carry case from Targus protects your iPad internally with the hhelp of micro-fiber and externally with  high grade water-resistant, light weight and durable nylon. It also has zippered pockets along the side to make room for your charger or any other small accessory.
Price: $25.23 | Targus Crave Slipcase
4. STM Jacket for iPad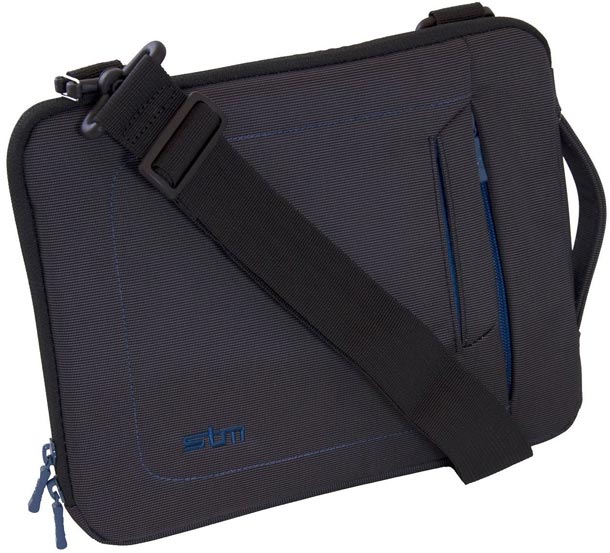 This case is one one simplest and fasted way to protect and carry around your iPad. It cradles you iPad with soft interior and overall the whole jacket is made from water-resistant durable light weight fabric.
Price: $23.16 | STM Jacket
5. Freestyle Messenger iPad Carrying Bag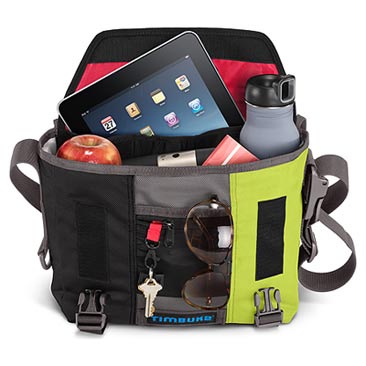 This all sufficient Freestyle Messenger smart carrying bag gives room for your iPad and Kindle plus all the other necessary items you need for travel. The bag has extra padded sleeve just to secure and give extra cushion to your precious iPad.
Price: $89.00 |  Freestyle Messenger
6. Accessory Genie Protective iPad Carrying Case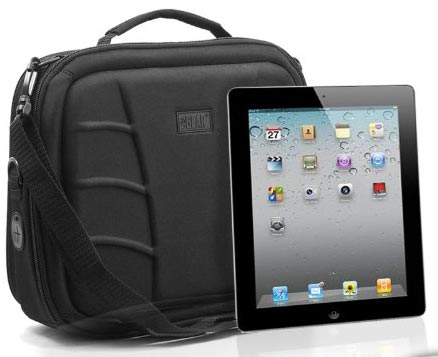 This iPad carrying case is made from durable nylon that is light weight but protects your iPad pretty well. You are able to carry around this case with the help of the detachable shoulder strap and separate carrying handle. The case also has an extra Velcro pocket for notebook, book, kindle or a folder.
Price: 19.99 | More Info
7. CaseCrown Vertical Multi Pocket Messenger Bag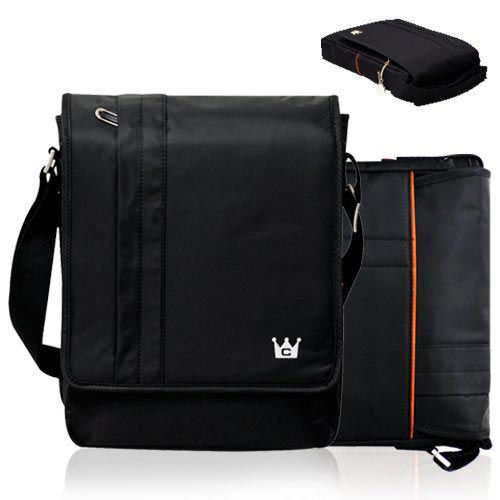 This spiffy case from CaseCrown protects your iPad in a separate slot with extra padding to safely cushion your iPad. This carrying case has extra multiple pockets to accommodate many other accessories and adds a layer of style with its  vertical design.
Price: $32.19 | CaseCrown Vertical Multi Pocket Messenger Bag
8. Renee Michelle iPad Attaché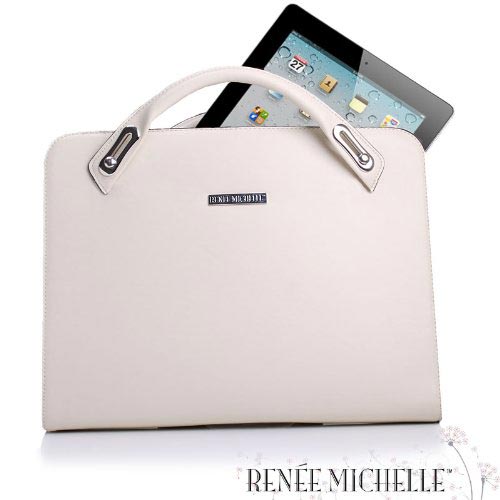 This stylish iPad carry case from Renee Michelle is designed keeping in view the exquisite Paris fashion industry. It has a full zipper closure and protects you iPad internally with its smooth material. Externally, the case has wrapped sliding handles with chrome hardware to compliment the smooth ivory exterior.
Price: $24.99 | Renee Michelle iPad Attaché 
9. Speck Carry Sleeve for iPad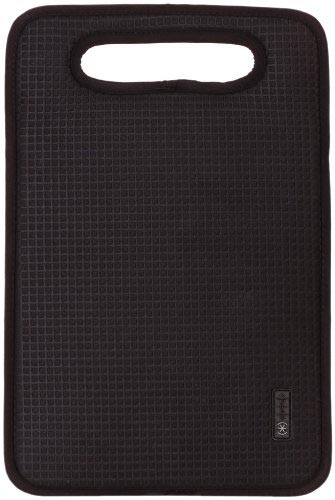 This is more of a sleeve than a case but given the extrusive  and creative thoughts that went into its design this sleeve more than makes up for a typical carrying case. The case protects your iPad from small bumps and scratches with the help of its soft re-enforced material.
Price: $6.99 | Speck
10. STM Medium Alley Shoulder Bag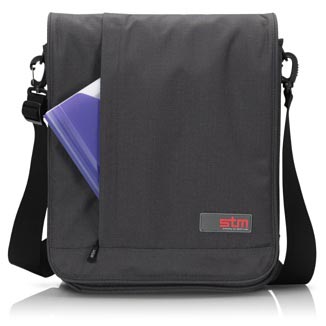 This shoulder bag fits in your iPad along with several other documents and accessories. It can also be used to carry around your 15-inch MacBook Pro. One prominent feature of this carry case is its self-repairing durable zippers.
Price: $49.95 | STM Medium Alley Shoulder Bag
You should also check iPad HD wallpapers and photography iPad apps.