Even after the advent of tabs and smartphones with super-sensitive touch screens, Mouse still remains the most trusted and preferred navigation tool to perform both simple gestures as well as complex gaming manoeuvres. This is attributed to the fact that Mouse is a lot more ergonomic and has been there for long enough to be preferable over all other GUI inputs. Like every other technology, Mouse also evolved over the course of time, from simple large, unwieldy serial type connectors to newest and coolest Bluetooth Mouse.
The Bluetooth mouse use the same technology like radio frequency (RF) but only much better and faster. This is achieved by transmitting a 2.4 GHz signal through a technique known as frequency hopping and this process also makes it possible to ensure a interference free Bluetooth connectivity. A more prominent factor that distinguishes Bluetooth connection from Wi-Fi is the double reception circumference (30 ft over 15ft ).
Before jumping into buying a Bluetooth Mouse it is necessary to personally evaluate  some of the factors like your design requirements, desired features and service support. Taking these and various other factors into consideration we have collected a comprehensive List of 15 Best Bluetooth Mouse.
You might also like to checkout Best Bluetooth Headsets and iPhone Bluetooth Speakers if you just love to stay wireless.

Apple stands for simplicity, ergonomics and most of all the  unique "Style", all these factors and just the right amount of creativity and engineering is what Magic Mouse is all about. The mouse delivers 20 times the performance of standard optical tracking and is first of its kind to feature multi-touch gestures.
2. Microsoft Bluetooth Notebook Mouse 500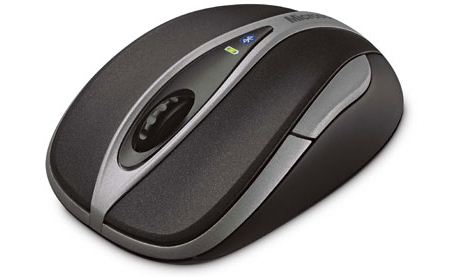 A simple but highly functional Bluetooth Mouse from Microsoft  with exceptional ergonomics even for the ambidextrous users. A high definition laser technology and transceiver free Bluetooth connectivity helps maintain responsiveness and reliable connectivity. Overall, design is comfortable and the battery indicator, back button, scroll wheel and other features makes it a bargain at $28.99.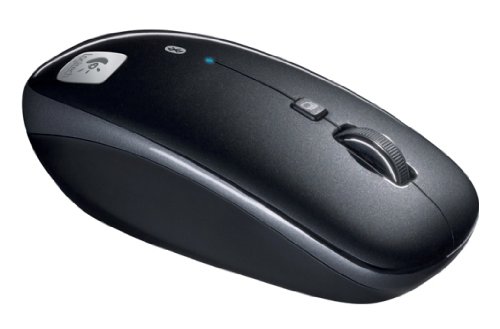 Logitech  stands for adept computer accessories and they have managed to show their full throttle expertise on this Mouse as well. A compact design and corporate look makes this an mouse of choice for Business personal and people who like to stay minimalistic without compromising functionality.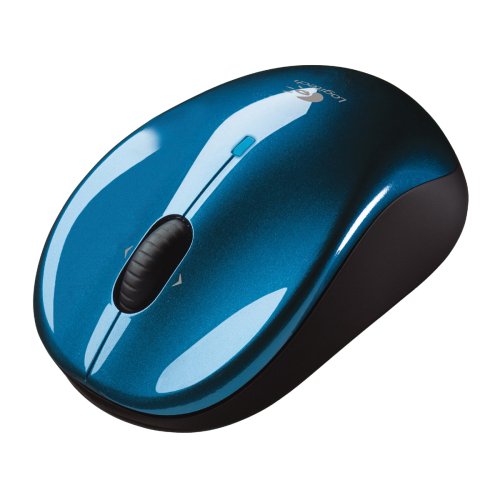 Another quality mouse from Logitech, comes in blue and white, features Side-to-Side Scrolling Plus Zoom. Laser technology out performs optical technology precision and battery life indicator closes the deal.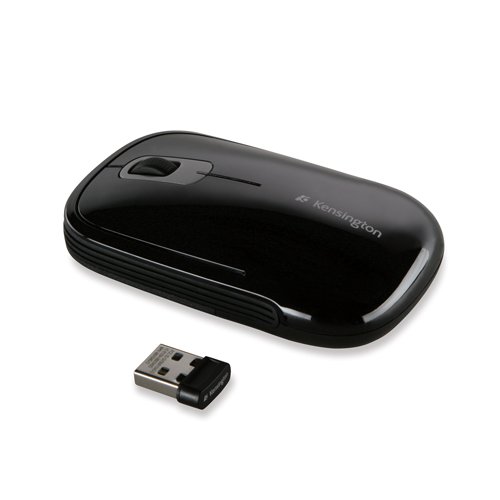 This might not be a typical Bluetooth Mouse but its slim design and extensive features made it impossible for us not to include it in this list. The mouse connects via a nano receiver and features a 4-way tilt scroll wheel, battery indicator and is compatible with all OS platforms.
6. Targus AMB03US Bluetooth Mouse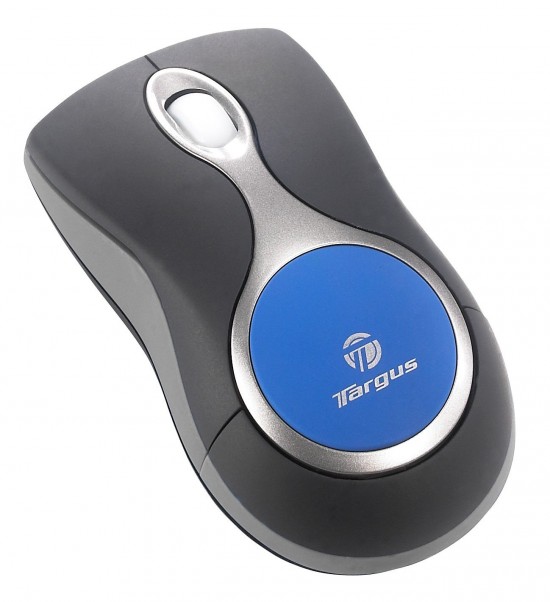 A wide range, super sensitivity, responsiveness, compact/beautiful design and the ability to charge the batteries even when in use, makes this mouse a perfect travel companion.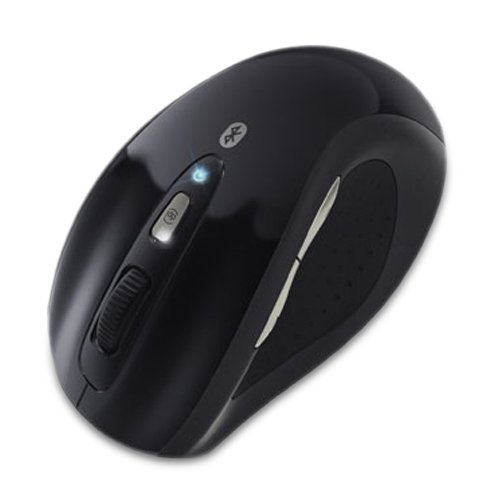 Supporting a 10 meter Bluetooth range this Mouse sits in your hand comfortably and looks pretty rugged. It supports internet Back/Forward Buttons and can well be used for gaming.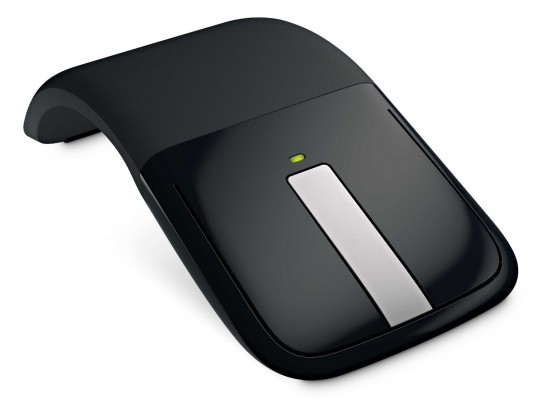 An eye-catching design and enormous exclusive features lets you enjoy best of the both world's within an affordable price range. The mouse can be flattened for compact carriage, features BlueTrack Technology that helps it to work on difficult surfaces like rough, glossy, or soft. It uses Haptic feedback instead of a wheel for responsive and reliable scrolling. The Nano transceiver camouflages into your USB port for use or stows into the mouse for comfortable carriage.
9. Targus AMB09US  Bluetooth Mouse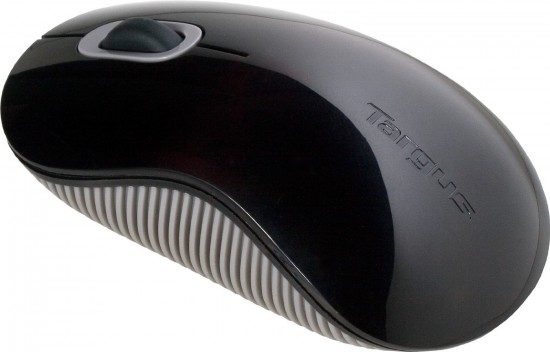 Looks might not be its strongest forte, but ergonomics for desktop as well as mobile use, certainly is. Shape of the Mouse and flexible side grips especially take care of your palms and prevents strain and fatigue even after long sessions.
10. Pro Click Mobile Bluetooth Mouse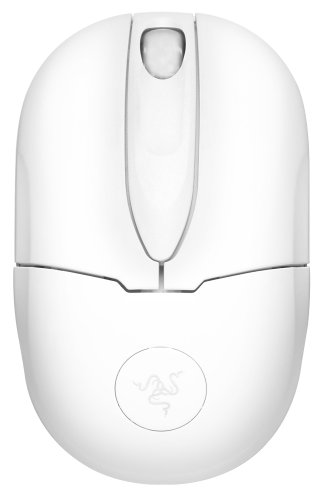 This simple 1200 DPI wireless Bluetooth Mouse has an ambidextrous design, promises high precision,compactness and  looks pretty clean. It is available in 4 different colors and outperforms most of its counterparts in terms of battery life.
11. Verbatim Nano Bluetooth Mouse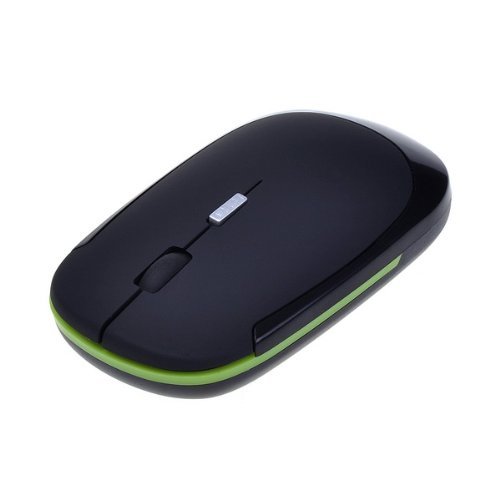 This low profile mouse is designed with a smooth, rubberized grip for comfort and control. It looks fine but is hard to get familiar with and if you can live with that, the mouse is a best buy at $7.92
12. HP Mogo Bluetooth X54 Presenter Travel Mouse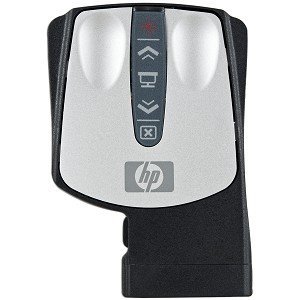 A mouse exclusively designed  for corporate world acts as a Remote Control for Presentation Software. You can Scroll Forward and Back Through Slides, Change Slides, Start/Escape. The mouse has a Built-In Laser Pointer and the entire Unit Stores and Charges in Laptop's ExpressCard Slot.
13. Microsoft Wedge Touch Mouse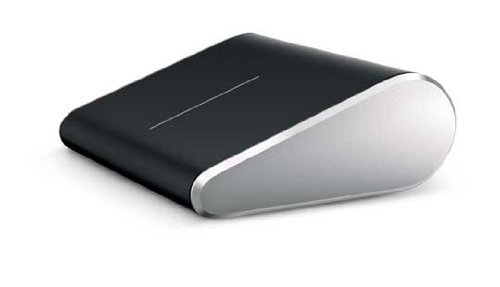 This unique mouse from Microsoft with wedge design  supports 4-Way touch scrolling for navigating up, down, left and right. It is equipped with  Blue Track Technology which means it can work on almost any surface and does not require a transceiver for connection.
14. Logitech M510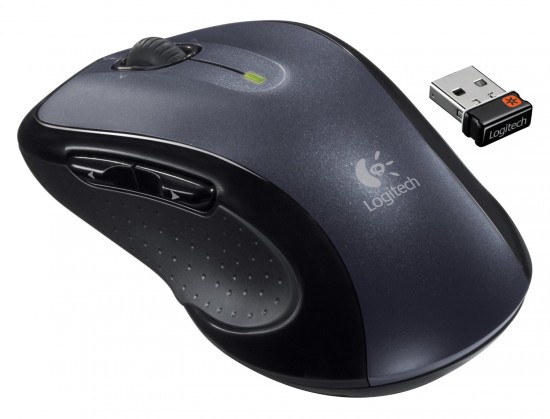 Logitech M510 has a contoured shape and soft rubber grip to maximize comfort and the Back/forward buttons and side-to-side scrolling plus zoom enhances overall experience.
15. Microsoft Sculpt Touch Mouse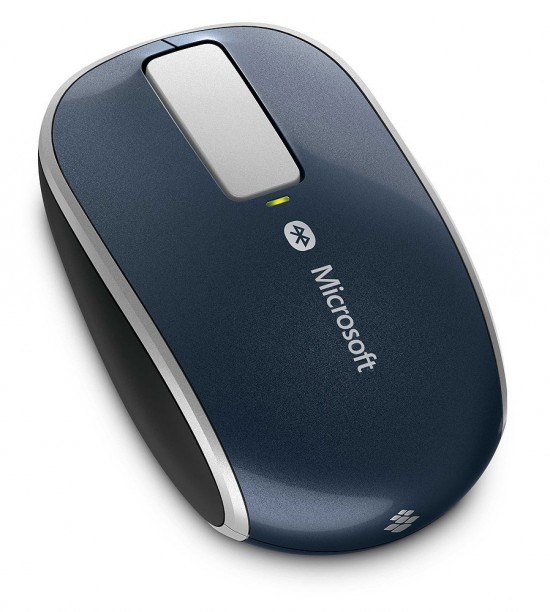 A typical touch mouse from Microsoft with all the general features in addition to Android Tablet compatibility and 3 customizable buttons.