41. Rotation inhibitor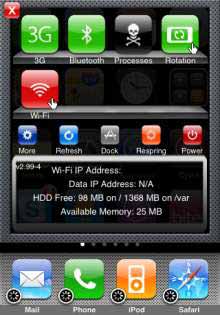 It disable accelerometer in your iPhone to stop screen from auto-rotating. However, this app has been turned useless after the release of iOS 4.0 since it has the function built-in. To use this addon, you have to first install SBSettings application on the iPhone using cydia.
42. Callbar
This is a visual enhancement; it gives iOS 5 style notification for incoming calls.
43. MyOS
It allows you to enable or disable the features like multitasking, etc without even having to edit .plist files.
44. CyDelete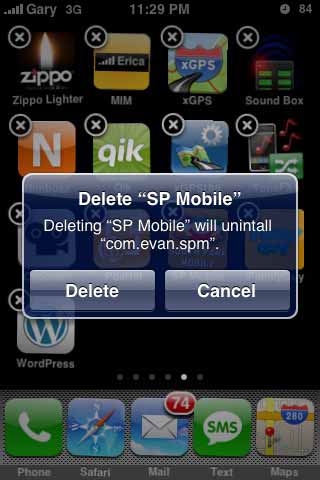 This app allows you to delete the cydia apps with normal iPhone deletion method without having to open cydia to delete the files.
45. Grid tab for safari
This displays tabs in grid pattern, rather than the left right scroll.
46. YouTube2
It allows you to download YouTube videos directly to your iPhone.
47. AndroidLock XT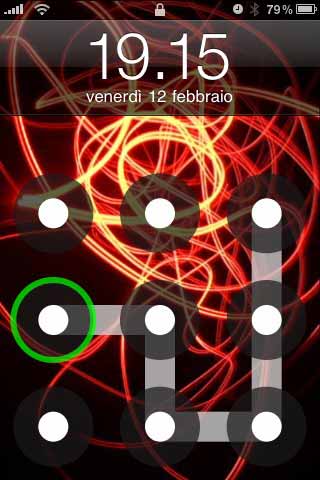 It provides you with android like lock screen. It also helps you to customize themes, tap slide to unlock, and is also compatible with other lock apps like lockcalender, lockinfo and cygets.
48. FastSnap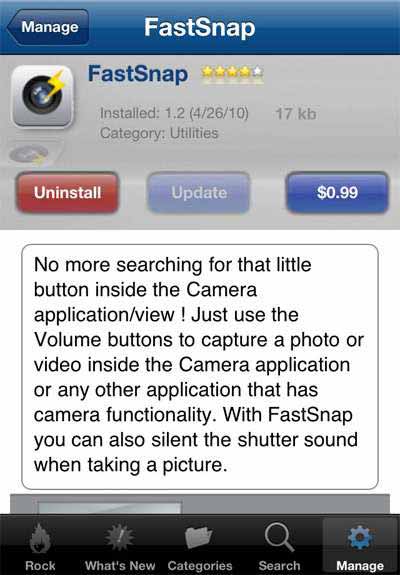 It allows volume control button use for camera or video controls.
49. qTweeter
Read an update your Facebook and twitter status from within any application. Helps you to upload images and video to your Facebook or twitter account. Can be accessed simply by sliding your finger over status bar.
50. Fake operator
This app adds a sub menu inside the settings which can be used to bring changes in the carrier from default to a customized one.
51. DisplayOut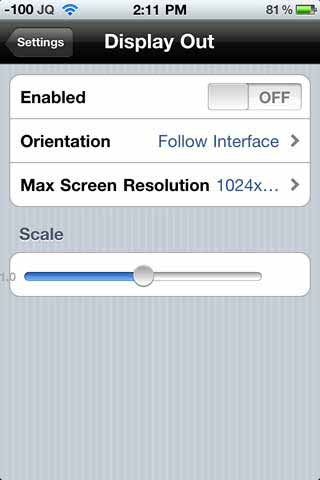 This application allows you to display your iPhone screen on the monitor or television. It also supports game and video contents.
52. KillBackground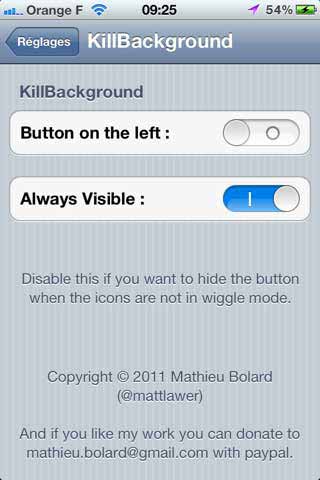 It is useful tweak it will kill all the background apps. It also adds a dedicated button to the AppsSwitcher.
53. BiteSMS
It is a sms service enhancer; it will add extended features like privacy, emoticons, signatures, delivery reports etc.
54. My3G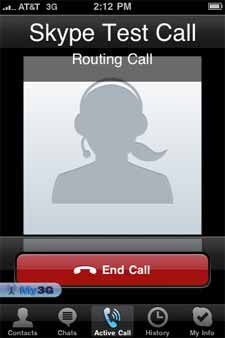 This tweak makes apps believe that they are working over Wi-Fi instead of 3G hence removing the 20 mb data transfer limit. So, you can make video calls over Skype or could watch high quality videos on YouTube. It also allows you to consider if you want to use it with the specific apps or not.
55. UserAgent Faker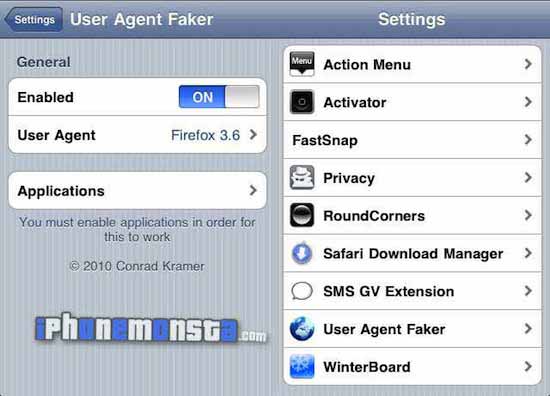 It allows you to emulate other browser. It makes websites to believe that they are being opened with the desktop browser, and allows you to view website in original non-mobile view.
56. Open notifier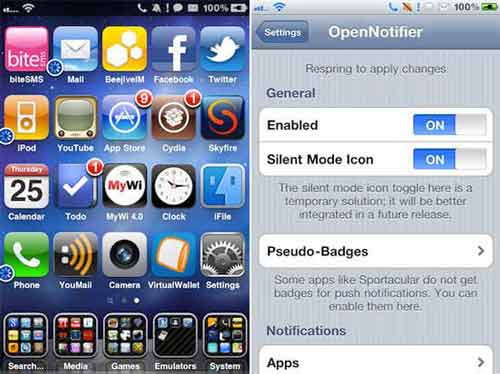 It adds notification icons to the iPhone status bar.
57. Shrink
It allows you to decrease the size of the iPhone's icons to achieve a cleaner and a non-messy look.
58. Voice Activator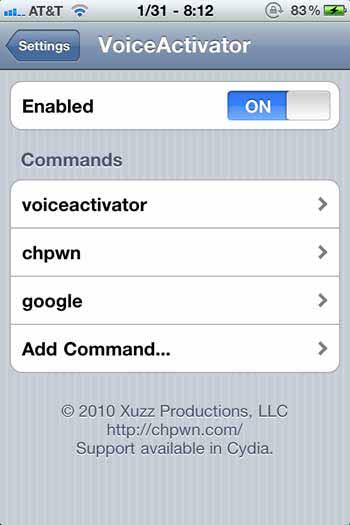 It is an enhancement to the voice activated commands on the iPhone. It also allow you to use voice commands to navigate webpages, toggle options, reboot devices etc. This too, has been turned useless for an iPhone 4s since it has Siri built-in.
59. AdBlocker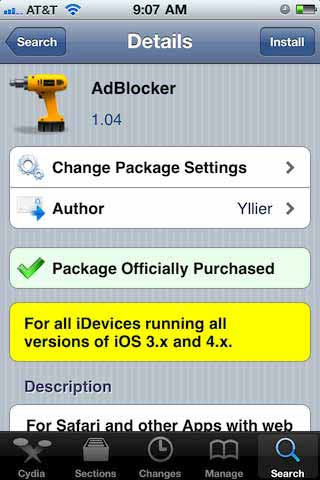 It is a wonderful tweak which helps you to block all the ads from safari as well as from other apps which includes ads.
60. Bytafont
It allows you to customize the fonts in your iPhone.