21. Landscape lock rotation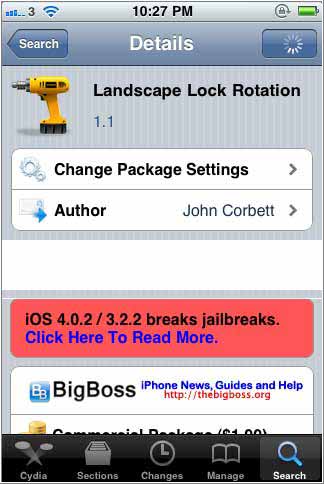 This tweak allows you to lock your iPhone screen in horizontal or vertical direction. This could come in handy if you don't want your screen to move either in horizontal or in vertical direction.
22. Infinidock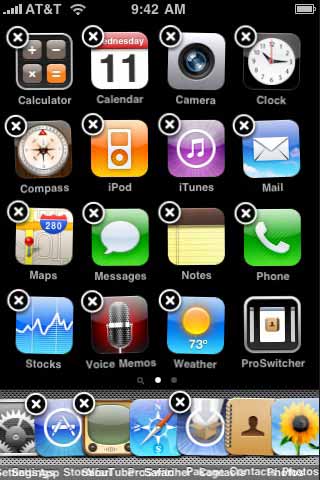 It allows you to create more icons at the dock. Apple allows you to place only 4 icons in the dock, by using this tweak you can add more than 4 icons and furthermore you can also switch them to 5 screens.
23. xBackup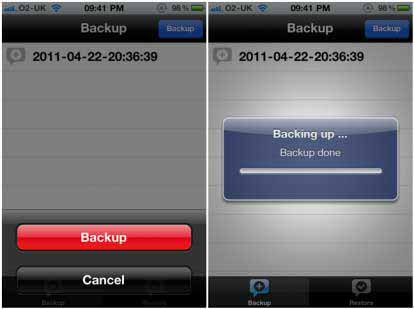 It is a backup app that allows the user to backup all his APT/DPKG sources and all your installed apps, so that you need not to install all of them again individually from cydia. Whenever needed you can restore them from the backup.
24. MT Gestures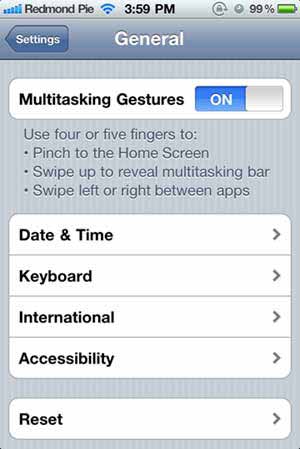 Multi-tasking gesture lets you four or five fingers to; pinch to the home screen, swipe up to reveal multi-tasking bar and to swipe left or right between applications.
25. Iconoclasm
It helps you to customize the icon layouts on your home screen, the iPhone provides a default layout of 4X4 sets, but you can change it through this tweak.
26. Data deposit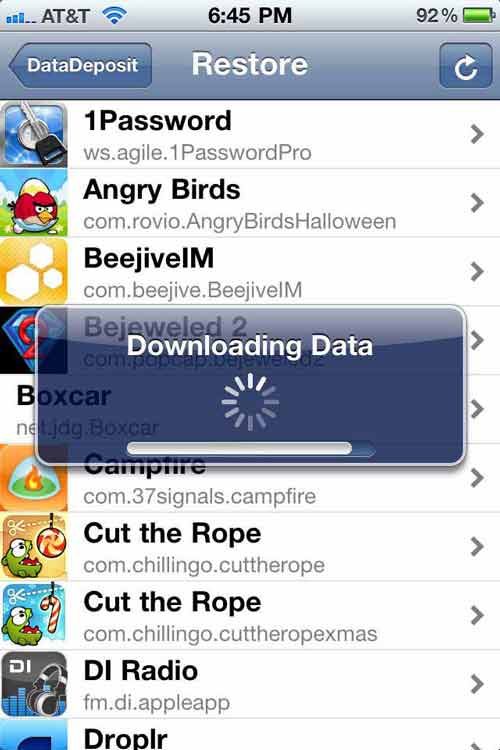 This is a backup apps for iOS, it saves all your data to your dropbox account, from where you can share it with your friends or can restore them to another device.
27. Infinifolders
This tweak allows you to store more applications in your folders. (the default value by apple is 12)
28. vWallpaper
This allows you to run animated wallpapers or your videos or movie clips as your wallpaper. This is really cool but drains your battery faster.
29. SMS+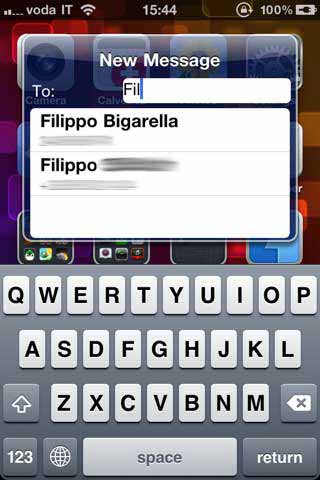 This app improves your iPhone messaging experience. It integrates itself itself with the default messaging application supplementing it with more functions.
30. AppSync
It helps you sync the applications that you haven't bought using your own iTunes account via iTunes.
31. Locktopus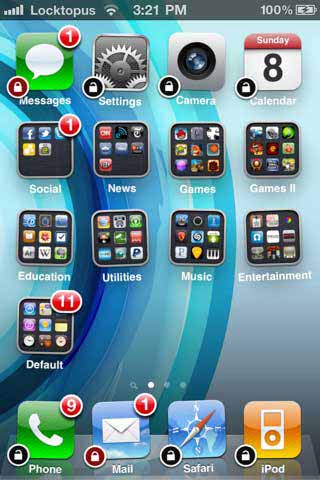 It provides you with the feature to add password to any or all of your apps and folders.
32. Live clock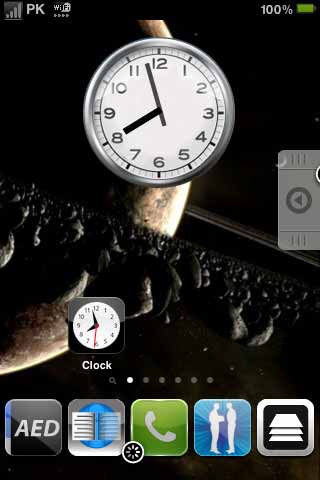 This installs a real clock on your iPhone. The default clock app is strucked to a time, but this will make it run and show the exact real time.
33. iBlacklist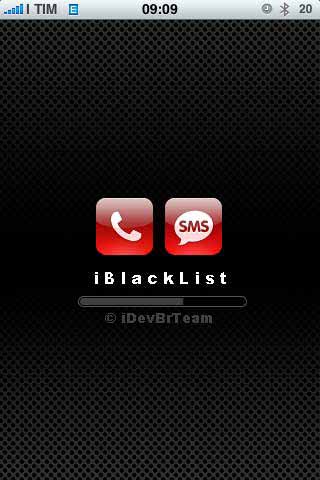 It allows you to configure the numbers from which you don't want to receive any calls or messages. It also helps you to hide the messages. It also has provision for parental control, blocking outgoing calls, can be scheduled fully and much more. You can use it to block phone numbers and do a lot of other stuff to keep unknown callers and telemarketers at bay.
34. Gridlock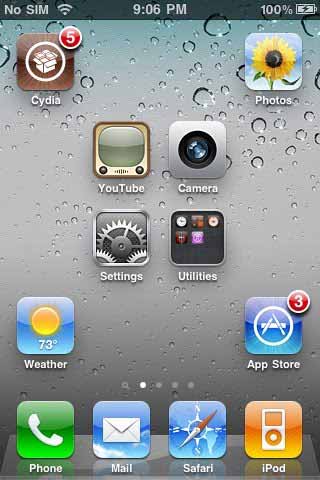 It allows you to place icons anywhere in the grid of the screen, thus breaking the restriction of the rows and cloumns.
35. Folder enhancer
As the name suggests it enhances the default features of the folders. Now, folders opens up faster, you can add 320 icons to the folder, can create folder inside the folder, it also contains features like hiding the folder name, wallpapers and disabling animations.
36. Reflective Dock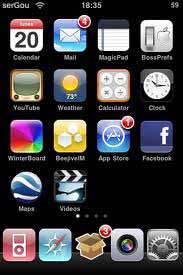 It creates 3D reflection of the icons in the dock.
37. Weather icon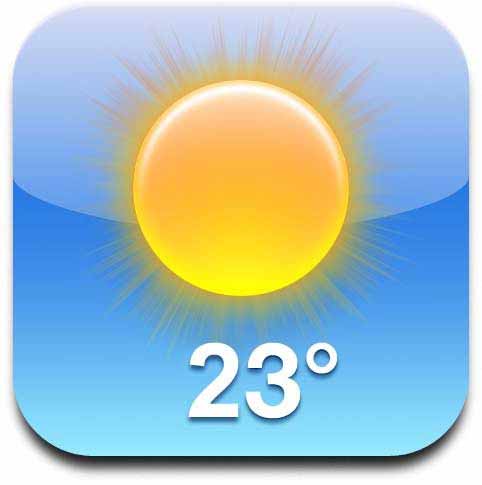 This app gives live weather report directly to your iPhone.
38. Vibler
It makes your phone vibrate on any incoming calls, messages or missed calls.
39. bigU Movies app
It allows you to download, live stream and watch full length movies directly to your iPhone. It also provides connectivity solutions for your television set. You can watch full length high quality movies directly.
40. Pkgbackup
It is a simple easy to use backup solution for your iPhone. It allows you to backup and restore all your cydia apps. This also provides you with feature to send/share /exchange your list with the others.