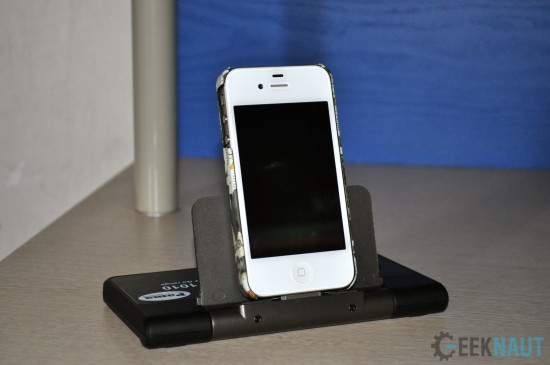 We all dread of that moment when your are on a camping trip and your iPhone battery dies on you. There isn't a power-outlet within miles of radius of where you are and you want to make that important call or take a photo of that picturesque moment. While many other phone owners like to and have an option to take extra batteries with them while on a trip, it simply isn't an option for iPhone/iPad owners. One, because those batteries are very expensive and second, batteries on iPad and iPhone are not user-changeable.
There is a solution to all your iPhone/iPad battery problems though, portable batteries that can charge your device when you need. One of these portable battery chargers is the well known Mophie JuicePack case we covered in the best iPhone 4s cases section. However, many people don't like to enclose their iPhones in a case and moreover, that case is available for iPhone only.
GoPod Portable battery charger is a combination of iPad stands or iPhone stands and a nice portable travel charger which holds enough juice to charge 5 iPhones and 2 iPads. It is a nice little accessory that costs around $70 or £44.95. It is quite useful when you are going on a long road-trip and/or a camping trip where you won't have access to a charging point.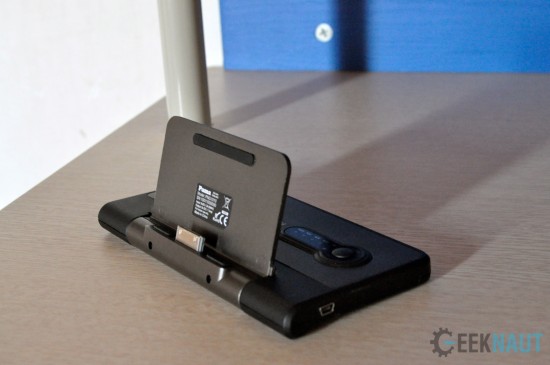 You can also use the charger as a stand while you are charging your iPad or iPhone and enjoy watching movies/videos and knowing that your device is getting charged at the same time.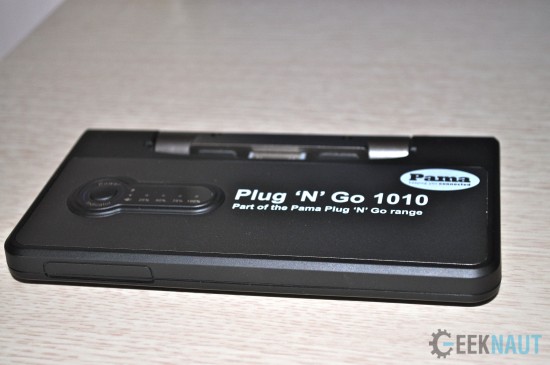 It takes more than 5 hours to fully charge the GoPod battery charger and it lasts a good 5 full charges for an iPhone and decent 2 100% charges for an iPad. There is a battery indicator that shows how much of the battery is left and there is a indicator to show if the battery charger is getting charged. It has an MacBook Pro style power indicator button that shows how much charge is left there. 0-100% iPhone charge takes a good hour or so. It is actually one of the few iPad accessories that I plan to use regularly.
The GoPod can be charged using a Mini USB cable connected to your computer or a USB power outlet. The material used to build the charger is sturdy and you know that it won't break from minor falls. I would definitely be using the device while travelling and going on long road trips.