Windows phones have a lot of features and each of these features consumes a lot of battery juice. If you want to use all your apps you need to compromise with your battery performance. All these apps sucks a lot of juice out of your battery. And if you worried about reduced battery performance, here are some tips that could help you boast your battery.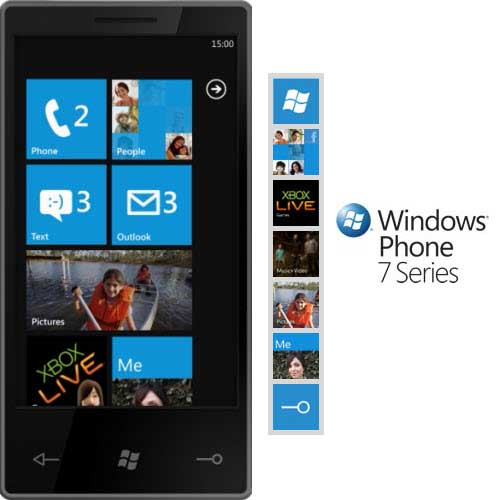 There are a lot of things you can do to increase your battery performance. Below are some of the ways you can save battery life of your windows phone 7 and make it last longer.
You may also like to checkout our earlier posts about windows keyboard shortcuts, Google maps for Windows 7 phone and how to make computer faster.
1. By turning on battery saver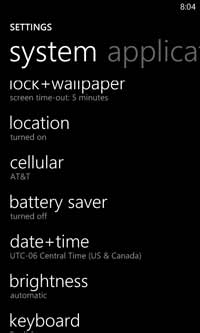 When you turn battery saver on, it closes all the apps and features which consumes battery by running in background.
Go to start, from the menu tap applications. This will show up the application lists, from the list choose settings and then press battery saver.
Moreover, you can also select from the two options, either you can choose Always turn on Battery Saver when battery is low or Turn on Battery Saver now until next charge. The first one will start battery saver whenever the battery reaches a 20% charge level and another one will keep battery saver on until you plug in your phone again.
When you turn on battery saver, some features will be disabled like, you will not be able to receive your email or calendar updates automatically (you will need to sync them manually) and only one application will be allowed to run in the background.
With battery saver on you will not be able to change settings of the apps that are disabled by the battery saver.
2. Reduce the screen turn off time
Set a shorter screen turn off time and keep your phone lock on. This saves your phone's battery and also your phone from getting on without you wanting it to be.
3. Reduce your screen's brightness settings
Go to the start button
From the start menu choose application.
From the applications list look for settings.
Now, settings choose brightness.
Turn off the automatically adjust and then select the level of the brightness you want.
4. Use dark background themes
The bright or flashy background consumes a lot of battery power. So using a darker background will help your phone saving a lot of battery.
Select and open the start button.
Go to the applications.
Select the setting from the application.
Now, from the settings menu, select theme.
In the theme, select background.
From the background use the option dark.
5. Turn off your connections when not in use
When you keep your Bluetooth on, your device continuously looks for the other devices and Bluetooth compatible accessories in its vicinity. So, whenever you don't need a Bluetooth or you are not using a Bluetooth accessory then, keep it turned off.
The same goes for the Wi-Fi, keep your Wi-Fi off if you are not using it.
If you are not playing games, you can turn off connect to Xbox live settings present in the game's setting.
You can also increase your battery performance by using earphones instead of your Bluetooth ear piece for talking and listening to music.