Wouldn't it would be great if you could choose your own ringtones for your iPhone instead of relying on Apple to do that for you and hence, paying a hefty $0.99 fee for each ringtone even though you already have the song you want to make a ringtone of.
Wouldn't it be nice if you would have been able to designate different ringtones to each of your friends? So, the question is still the same – how to do that? In this article, we will discuss a simple step by step procedure by which you would be able to set a custom ringtone on your iPhone instead of having to be stuck with a handful of tones that come bundled with the iPhone.
If you have a song in your iTunes Library, then you would be able to create customized ringtones for your iPhone. Follow these steps to create your own set of ringtones.
You might also want to check our earlier posts about DIY iPhone Stands, Retina Wallpapers for iPhone 4, best iPhone 4s Cases and trendy iPhone cases you might like.
Step 1
First open iTunes.
Step 2
Go to the music library and then select the song you want to use to create your iPhone ringtone. Then right click on the song, this will pop up the right click menu from the menu select "GET INFO"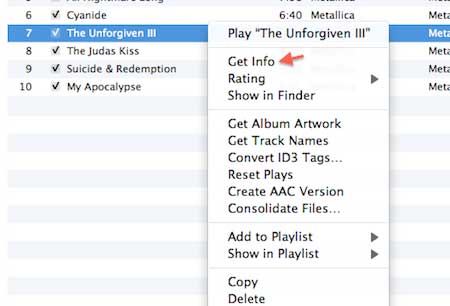 Step 3
Then look for the options and select it. Under the options tab look for the start time and stop time checkboxes. Now in the start time and stop time check boxes put the 30 sec (which is the standard ringtone size) or less of the segment of the song, you want to use for your iPhone (which would be of 30 sec if you choose 30). And after that click on the ok button.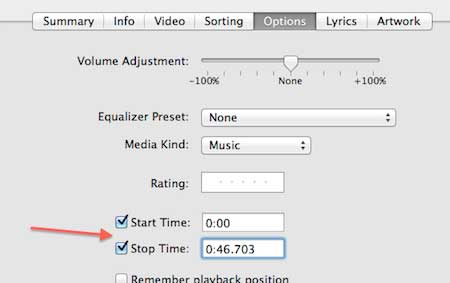 Step 4
Now, locate your song segment on iTunes and then right click on the song then from the drop down menu select "Create AAC version" option. This will create another version of the song in the library of aac version.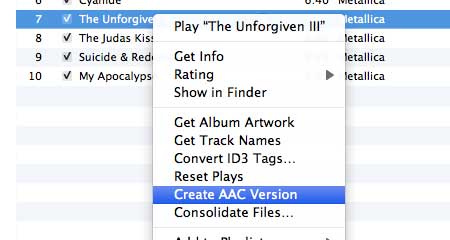 Step 5
When iTunes has finished conversion of the song, it will appear in your iTunes music library. To find the song in finder, right click the name of the file you just created and right click on it. Then click "Show in Finder", you will be taken to the original location of the file.
Step 6
Now, you will need to change the file extension. From the drop down right click menu, select the option get info. Now change the file extension to .m4r. Delete the original ringtone you created in iTunes before adding this m4r file to it.
Step 7
Now, we need to add this file to the iTunes library. Double-Click on the file or open it with iTunes. This will add the file to iTunes library's ringtone section.
Step 8
Now, connect your iPhone with your computer and sync it with your iTunes.
That's all, now open your phone, you will find you own customized ringtone in Settings >> Sounds >> Ringtone.